Dora's Page: An often-daily photoblog to assure Connie's Mom that we are Not Dead Yet. ---Dora's Page looks best when your browser has a full widescreen size, with this headline on one line. (I hate tiny web-sized photos; these are big.)
August 7: More From the Bike Ride I'm going to get three days' of Dora's Page out of one short bike ride; there's that much to enjoy on the Vancouver waterfront. Tomorrow, I think, is the special on Tiger Lilies, but that's for tomorrow.
Today, it's just various pictures, like this quickly-grabbed snap of ferry boats, rowers, and the Science Centre; this seawall generates postcards just spontaneously, all day long.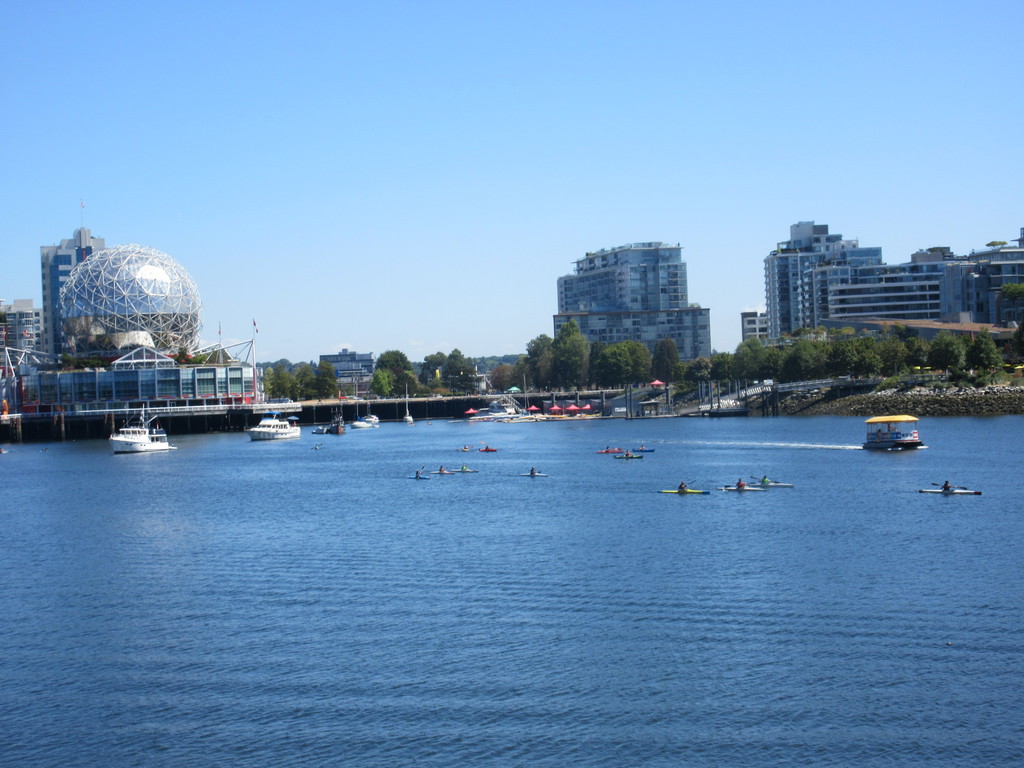 On the way there, I went past these perfectly-groomed-into-golf-balls "globe trees", all a-bloom. Wonderful.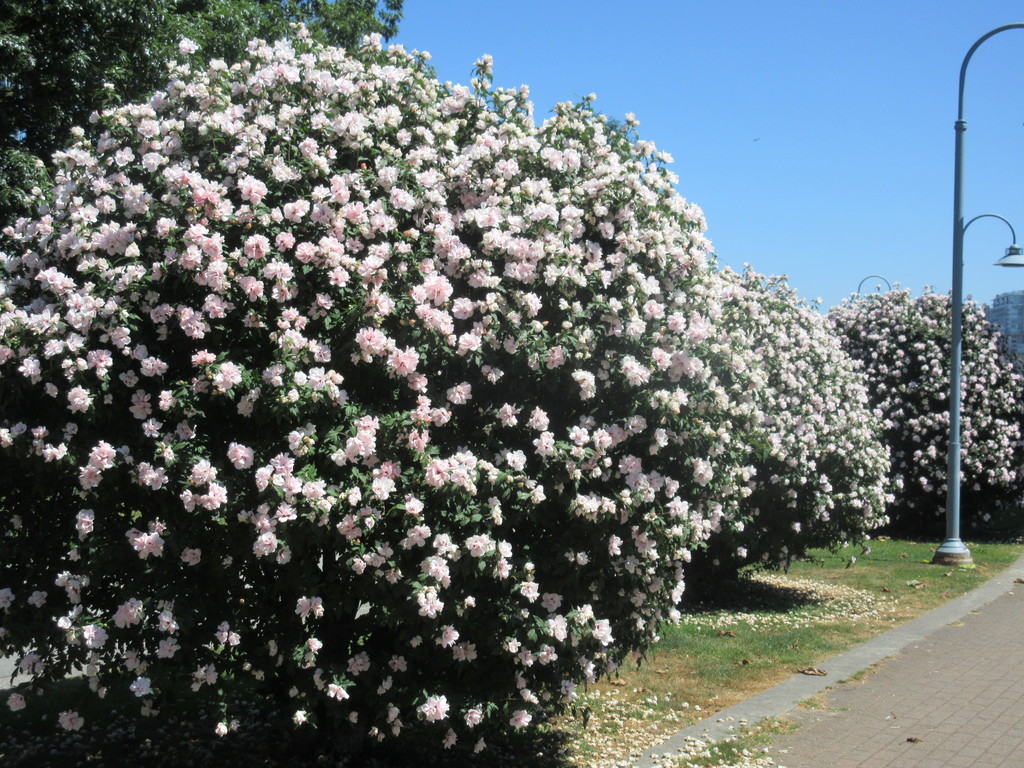 This isn't much, I'm just weak for these red trees around, especially when the light is coming through the leaves at you. A lot of great gardening done by the condos that line the waterfront.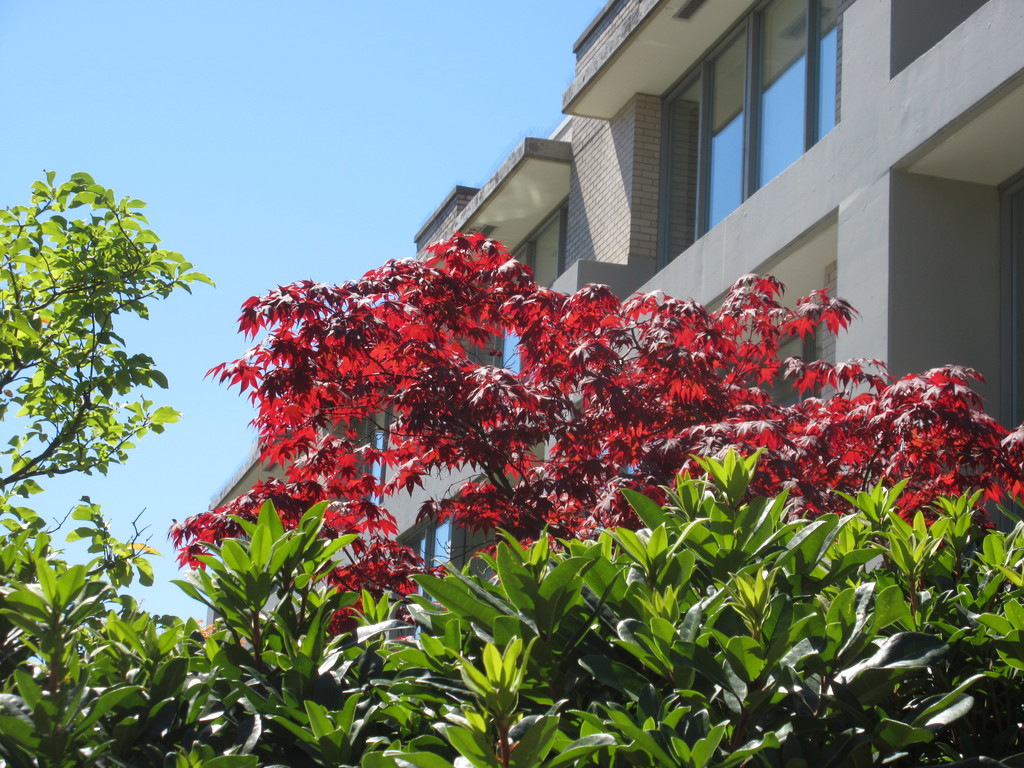 And to finish up, I'm still a few days away from restoring the lost July 8th month of Rose Garden shots. Here's the one from July 2nd: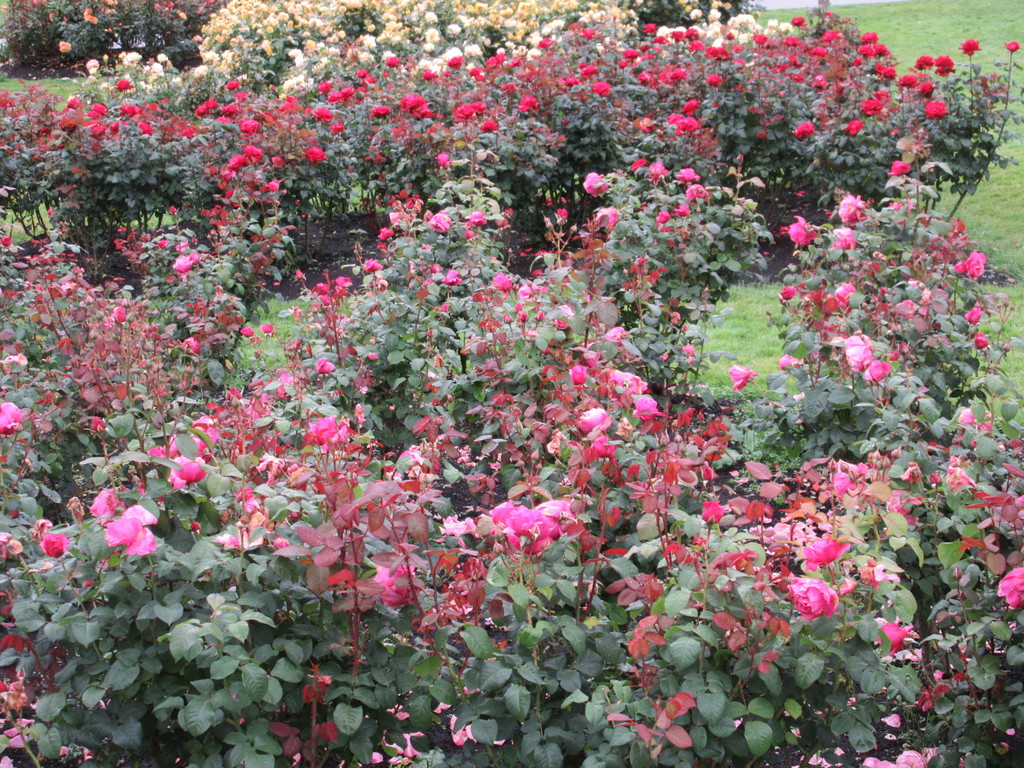 I just realized that I'm still doing Dora's Page, for two weeks of us Skyping nearly every day because Connie's there. I've clearly become addicted to posting floral photography. Looking for a 12-step program...