Dora's Page: An often-daily photoblog to assure Connie's Mom that we are Not Dead Yet.
April 27: Masses of Colour
From individual flowers, let's move up to big amounts of vegetation. This bush behind the Aquarium suddenly turned bright red, and the thing's huge. You'd think it was late October, or something. I have no idea why.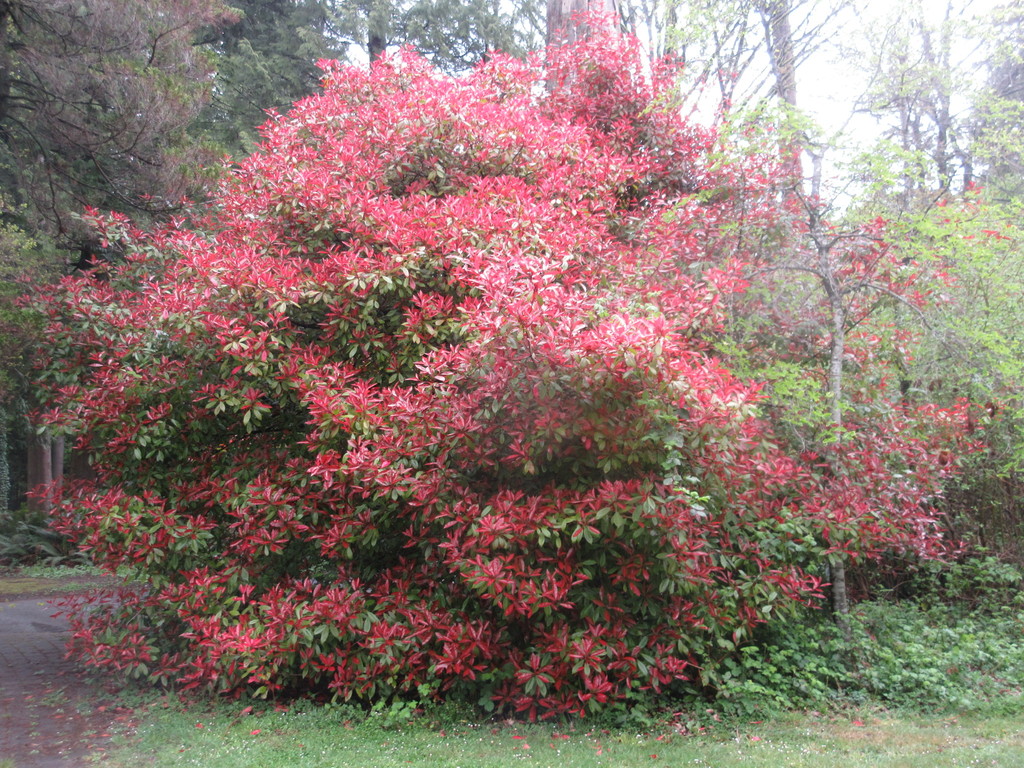 And those bushes that turn to cotton candy? Really fun to photograph very close-up.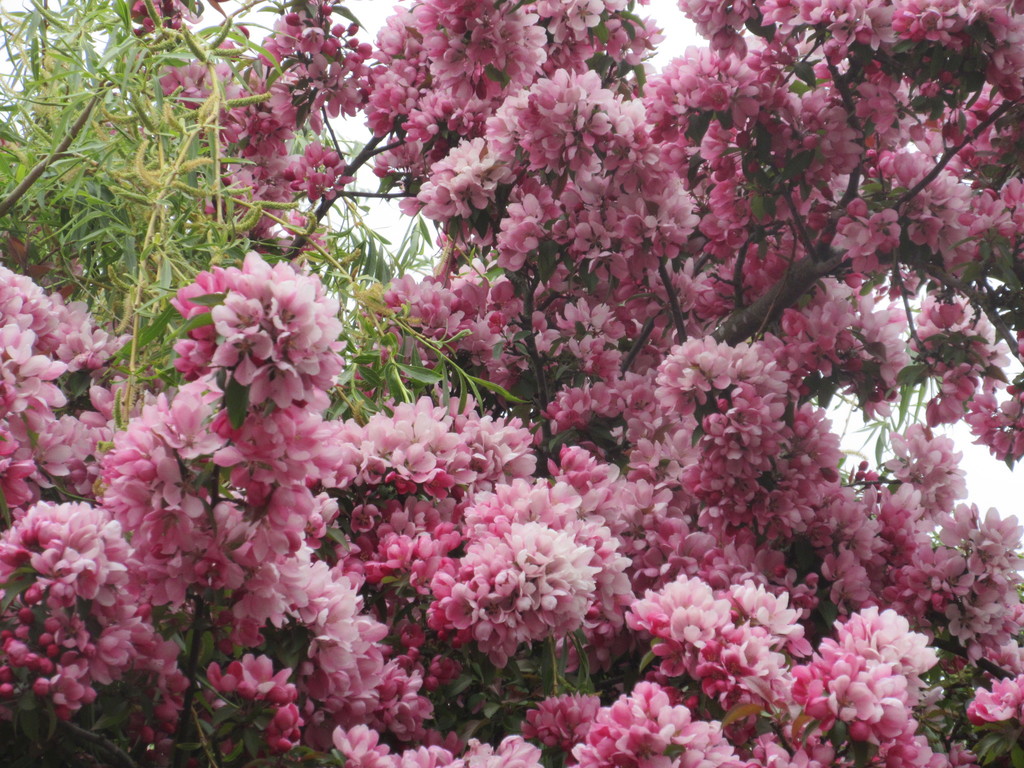 2021 April 26: Focus Issues

2021 April 25: Furry Flowers

2021 April 24: Community Garden Show

2021 April 23: Best of Cherries and Cotton Candies