Dora's Page: An often-daily photoblog to assure Connie's Mom that we are Not Dead Yet. ---Dora's Page looks best when your browser has a full widescreen size, with this headline on one line. (I hate tiny web-sized photos; these are big.)
August 8: Last Rose Garden Review, New Rose Garden Beds I'll start off with the last of those Rose Garden time-series that were lost on July 8th. This is the garden just over a month ago now, July 4th: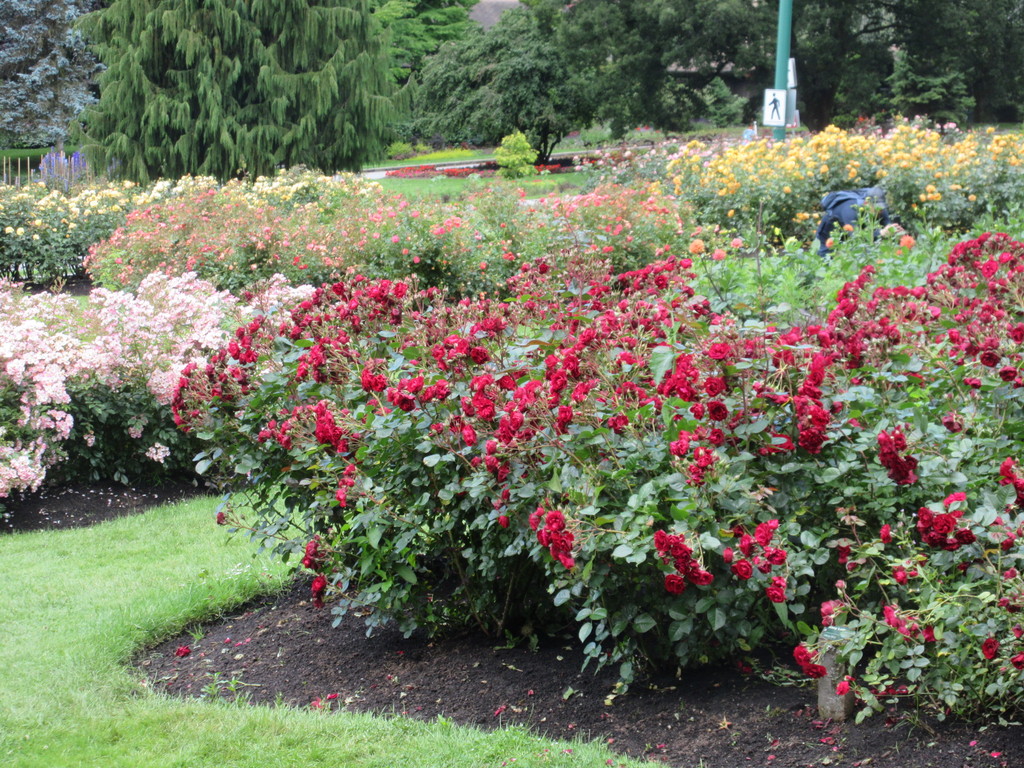 Here's a closeup from one of the side-beds, that have a remarkable variety of flowers. I have no idea what these red things are, but they're a sight to see.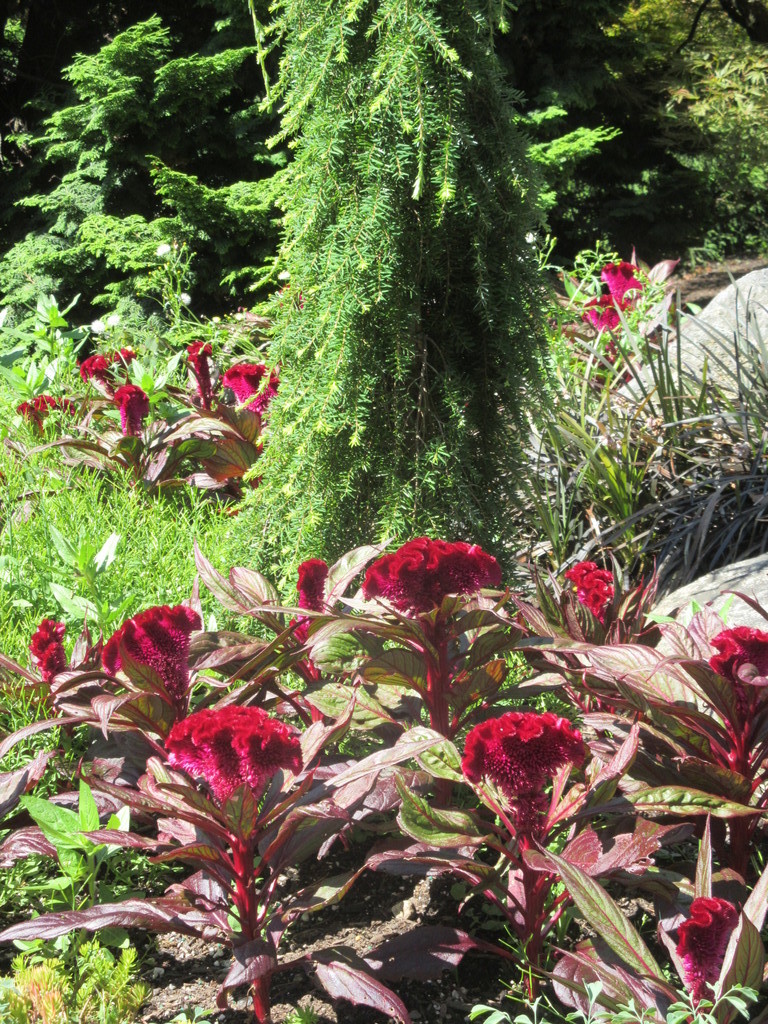 I'm always zoomed in on individual flowers, I should show a whole bed, and the tree it surrounds. The flower arrangements, as it were, the bed composition, are a whole art in themselves, and the Rose Garden team are the best. I wonder if the Butchart Gardens personnel department treats them as a "farm team" for their Big League.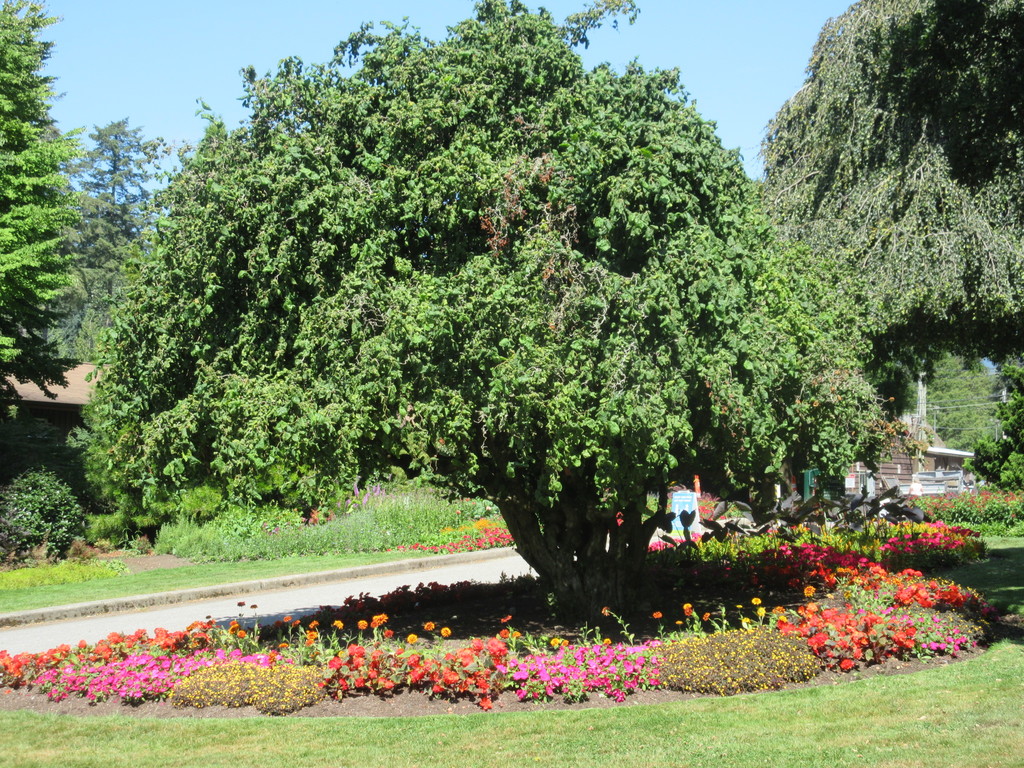 And lastly, did I frame this tightly enough that it seems some quaint, latter-day crofter's cottage in the New Forest of England? Apparently, the guy who ran the park at any time, used to get it for his house. Now it's just an office, on the edge of the Rose Garden, where it meets the storage yards for the park equipment. But they've kept the look in character!