Dora's Page: An often-daily photoblog to assure Connie's Mom that we are Not Dead Yet.
April 28: Optical Illusions
This is a stretch, but if you look at the middle of the log, and let your eye drift down, there's a moment where you just see leaves and bushes going on down deep. Then you realize it's the reflection in the water. I didn't quite make it work, unless you try to see it.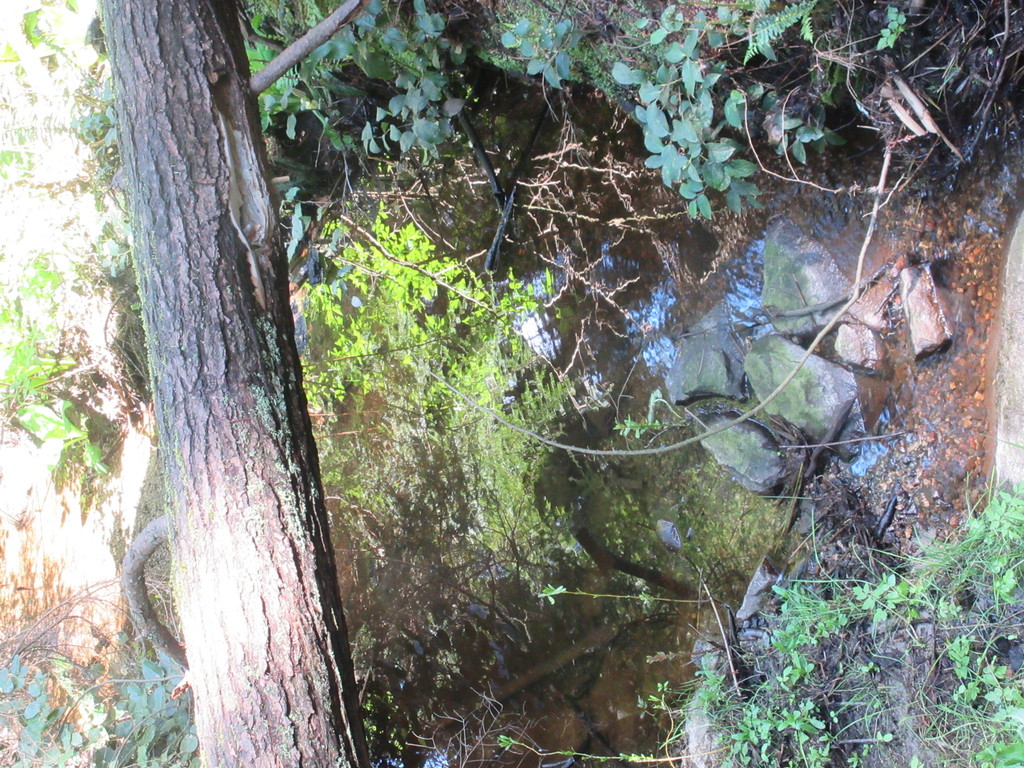 This one, I tried to avoid. I've long known, that if you take the most-spectacular picture of a background, and there are any humans at all in the foreground, it becomes a picture of the people. That's just the way our brains work. We're interested in other people. Here, I was just trying to create a shot where there were the two levels of different pink flowers in front, and then the also-pink trees in the back. I moved around to avoid the guy on the right being in the picture at all, and he's behind a plant.
But I couldn't cut out the guy on the bench, head turned to talk with him. It might as well be titled, 'Two Men Talking'. But, enjoy the pink.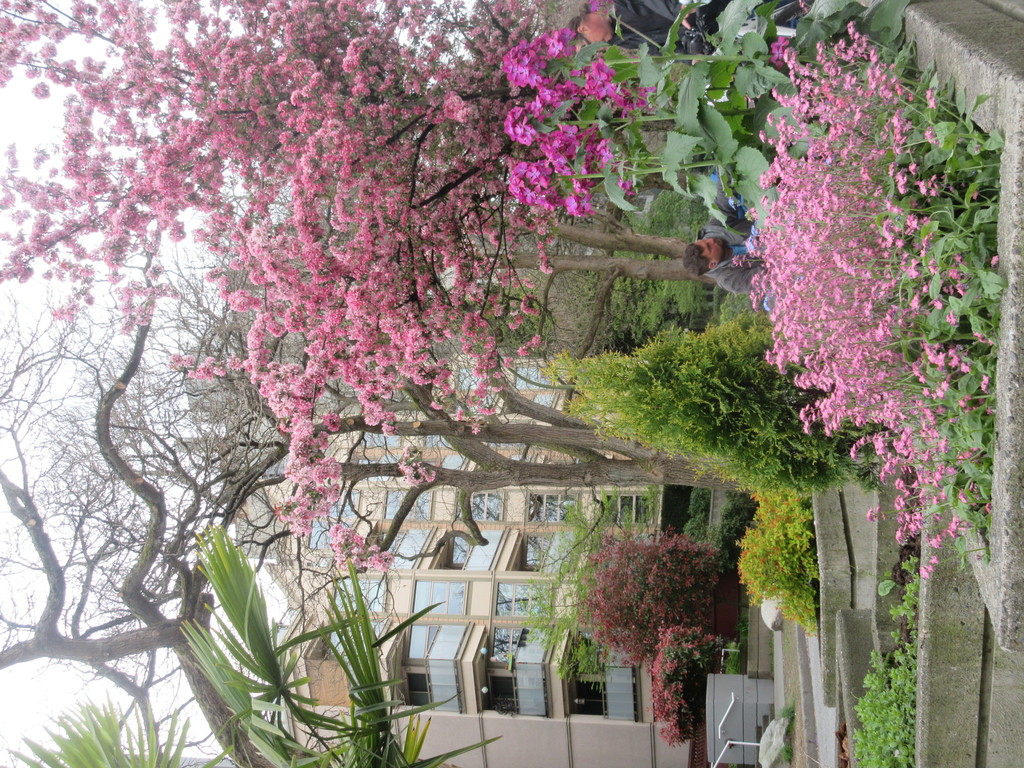 2021 April 27: Masses of Colour

2021 April 26: Focus Issues

2021 April 25: Furry Flowers

2021 April 24: Community Garden Show

2021 April 23: Best of Cherries and Cotton Candies

2021 April 22: Blossom Season Ending

2021 April 21: Placeholder