Dora's Page: An often-daily photoblog to assure Connie's Mom that we are Not Dead Yet. ---Dora's Page looks best when your browser has a full widescreen size, with this headline on one line. (I hate tiny web-sized photos; these are big.)
August 9: High and Low Angles, Dark and Light Well, it's a variety today. I just have to break out a few shots from the top of the bridge. Any bike trip over the bridge is a bit of workout: you can see how it's up higher than Prospect Point, which is 22 stories up from the water. You get quite a view at the top. Here's a telephoto shot of a cargo ship off to Asia. Do we ship anything to Asia? Entire holds of "money", I think.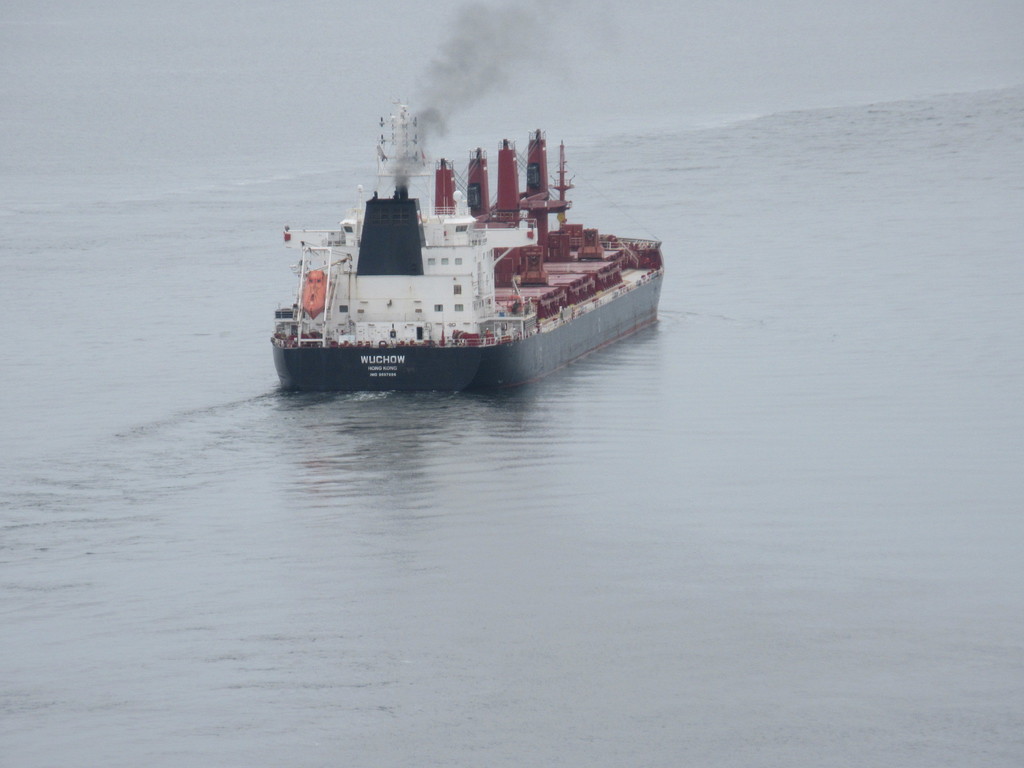 Diving deep into the forest, I love how it can be all shade and shadow, but then a shockingly bright shaft of sunlight turns whatever it hits, into a show.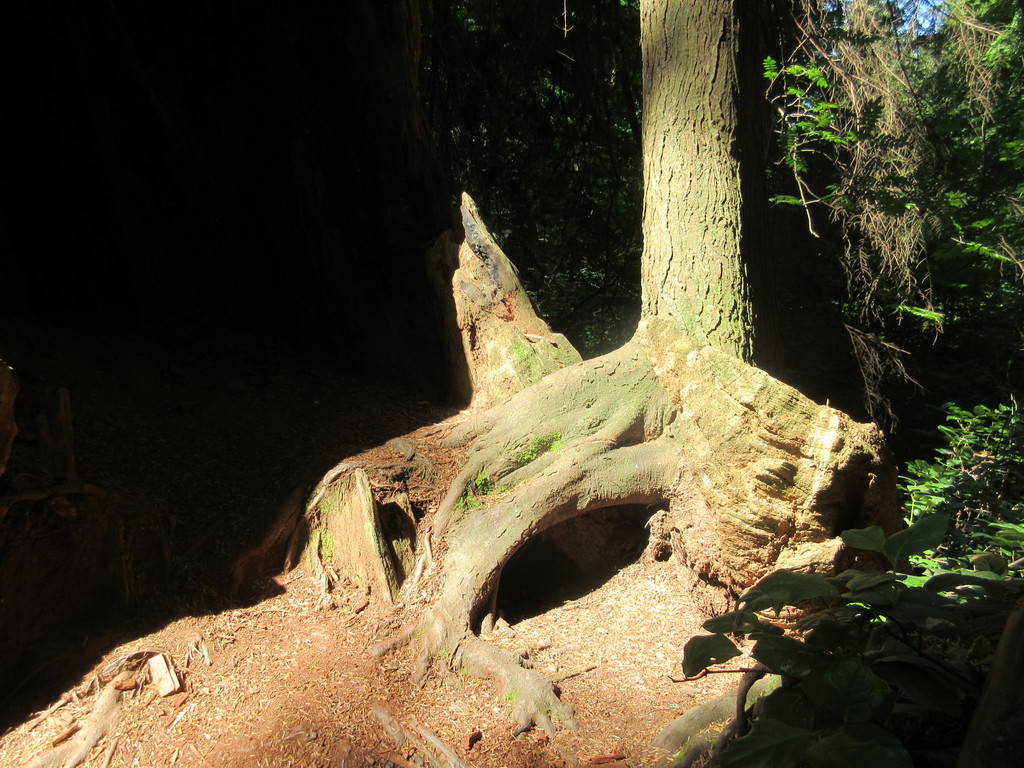 Back to the bridge, this guy's message is: "Sure, I have a huge speedboat, with two big 100-HP outboards ramming it through the seas; but I have black solar panels to run the stereo when I stop, so I'm an eco-saint."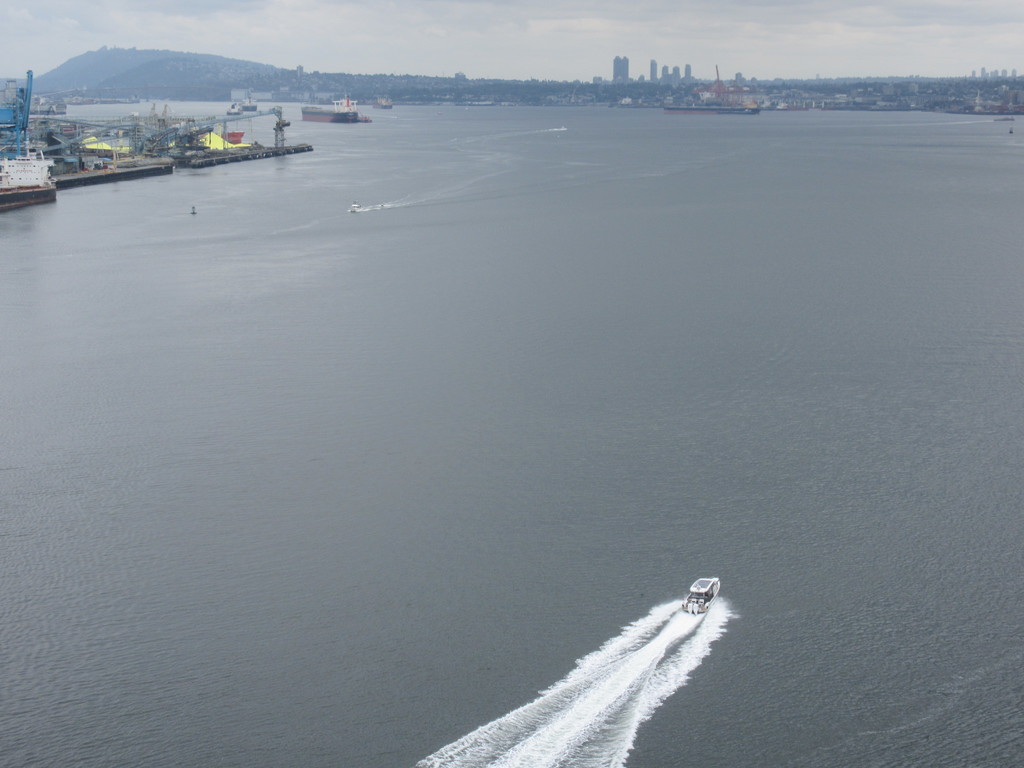 And we'll finish back in the Rose Garden, where I climbed up on a bench to get a good shot of the very top of the trellis.