Dora's Page: An often-daily photoblog to assure Connie's Mom that we are Not Dead Yet. ---Dora's Page looks best when your browser has a full widescreen size, with this headline on one line. (I hate tiny web-sized photos; these are big.)
August 14: Some Odd Things Pictures build up in my inventory that I'm not sure what to do with, sometimes. I can't decide about these plants: I called them "ladder" plants the first time I saw them in the Community Garden a few months back.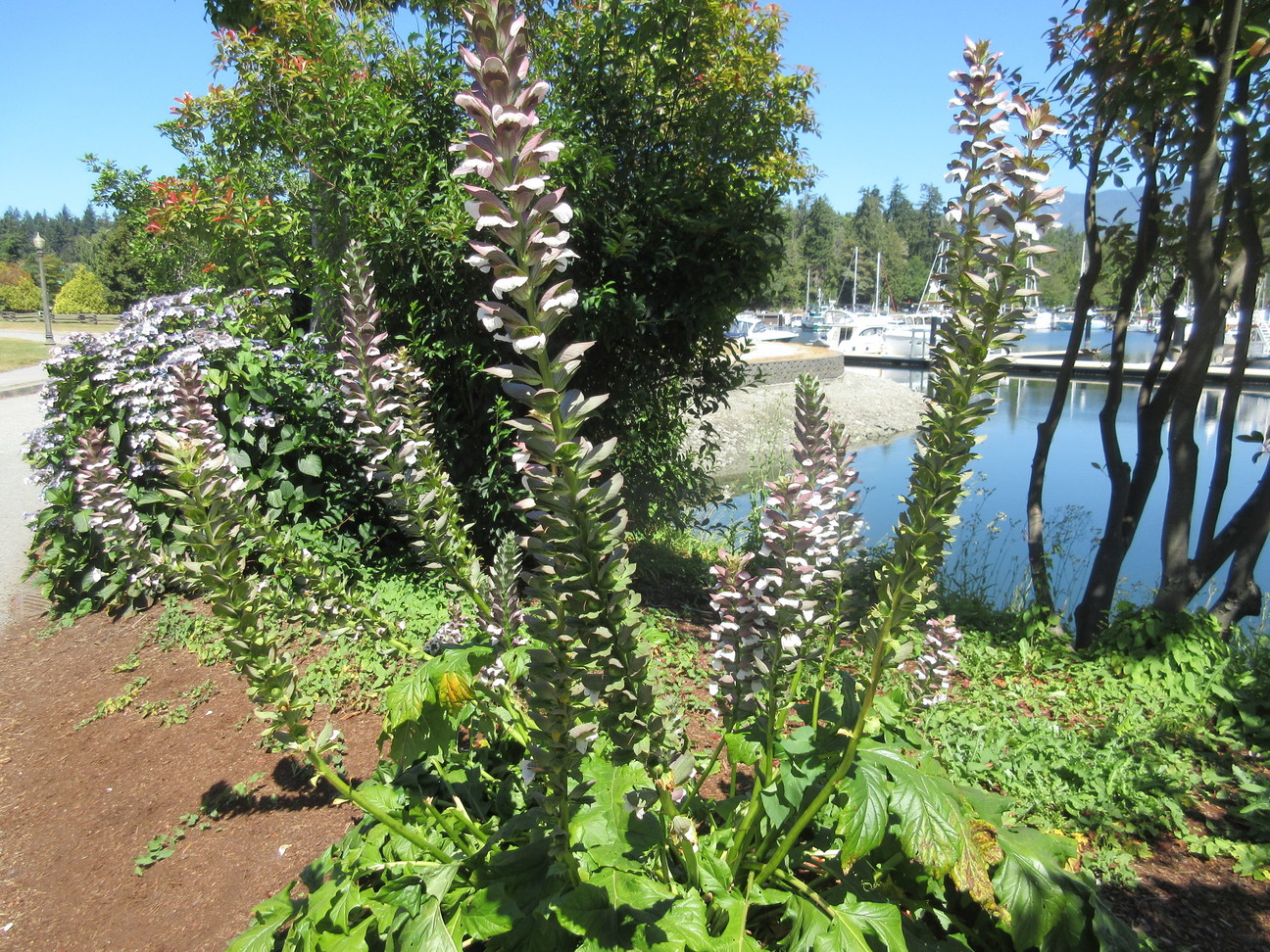 I've waited for them to produce some kind of amazing floral show, but they don't; they are quiet flowers, with a little leaf giving a sun-shade to each bloom. You have to get underneath them to even see the white petals. Most retiring.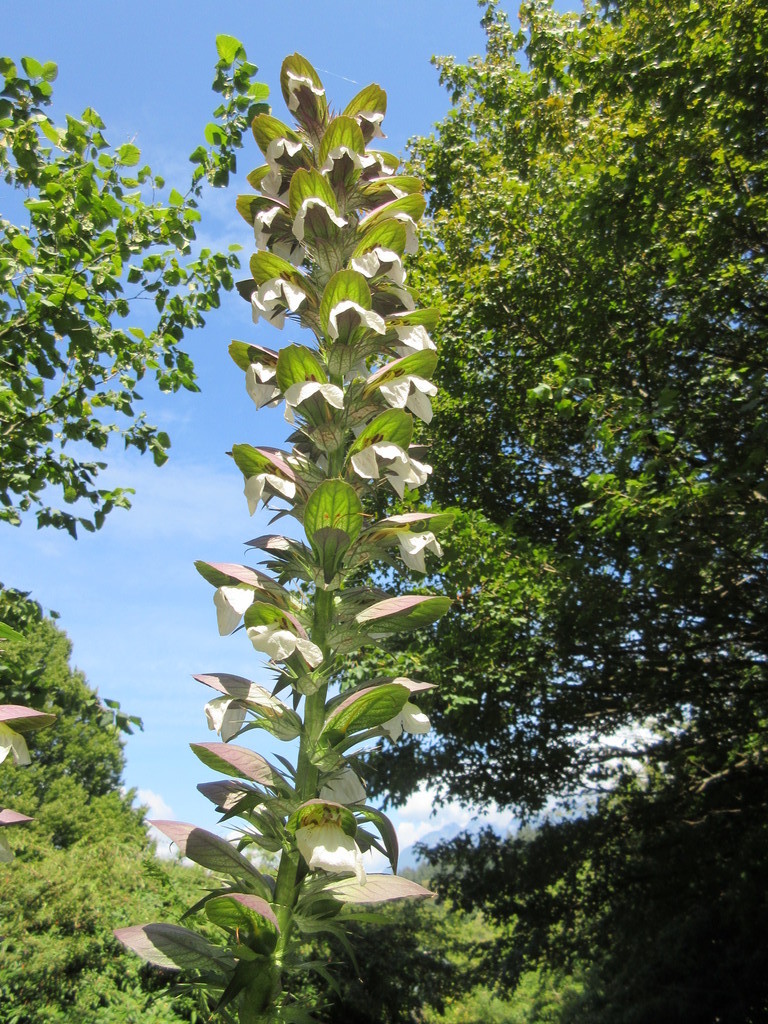 Then there's this shot I contrived a bit, moving around until I had the geese on-shore and the heron, taking his turn occupying that log in Lost Lagoon, were in the same shot. They normally don't have much to do with each other.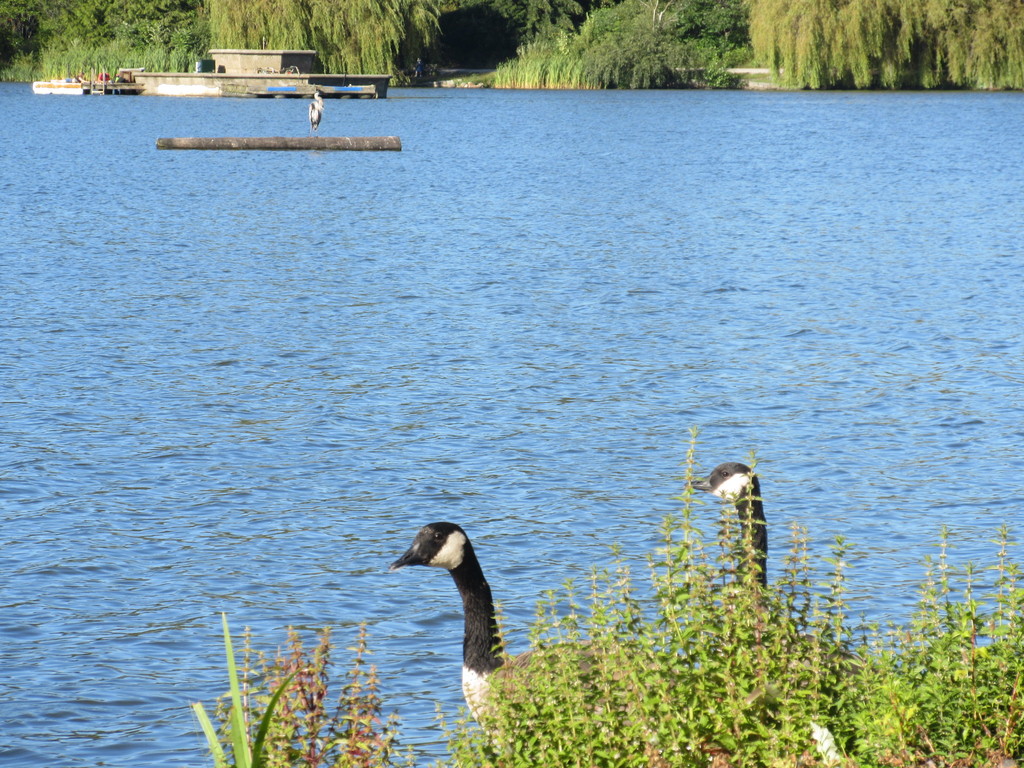 And then there's this happy accident the other day. You don't see many metal-detector hobbyists on the beach, as there's no place less likely to find valuables (who'd bring them to the beach) and no more likely to find a discarded container with a gross smell. But finding that guy right beside the gentleman who decided that the container ships out in English Bay really needed a violin performance, that was pure gold. I watched a few minutes; they didn't know each other. It was just luck.