Dora's Page: An often-daily photoblog to assure Connie's Mom that we are Not Dead Yet.
May 22: People, for a Change
I don't think this first one was even intended to be of people. I was probably after the tree. When I looked, it seemed like kind of an interesting study: three people talking and present, four on their camera/phones, either reading or photographing. Actually, I gues there were eight people, five of them on their machinery, if you count me!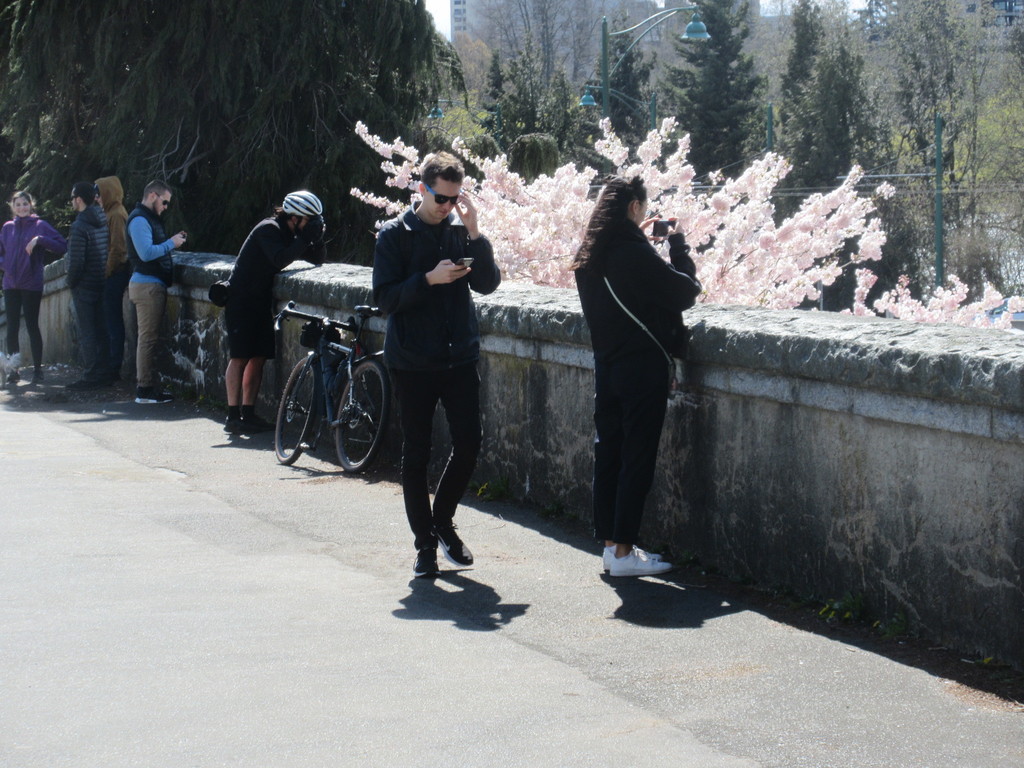 I heard there was a climate protest, on May 3rd. About 50 people met at the entrance to Stanley Park, it said, and 5 ignored police orders to not block the Lion's Gate Bridge, were hauled off to jail.
I believe our street was after all that, I snapped the picture at 5PM. They look like a pretty small, bedraggled protest to me. I think a little more planning is needed for next time.