Dora's Page: An often-daily photoblog to assure Connie's Mom that we are Not Dead Yet. ---Dora's Page looks best when your browser has a full widescreen size, with this headline on one line. (I hate tiny web-sized photos; these are big.)
August 16: Weekend Round-Up I've got a few things from this week that I can't build a theme around, but I just have to show some nice shots. Those "ladder" plants from a few days ago, I finally got a really nice picture of the blooms. You have to get in close.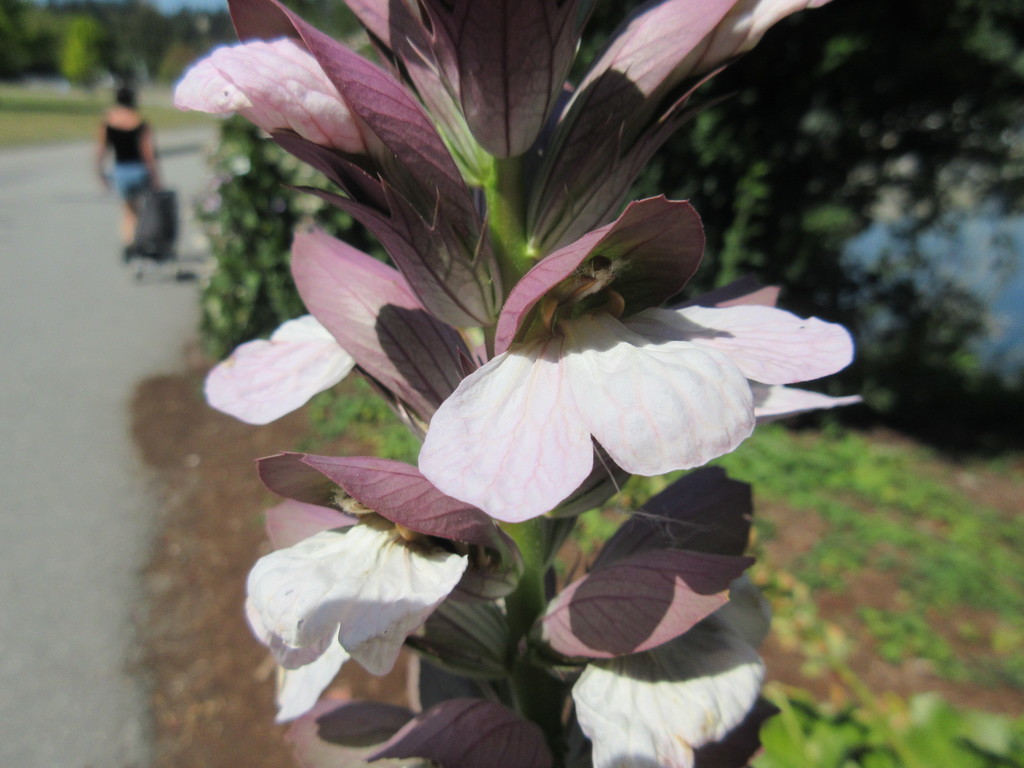 I realized those plants aren't so different in shape from good 'ol snapdragons that my Mom grew when I was little. I liked the plants, but really loved the name. I caught some backlit in the community garden the other day.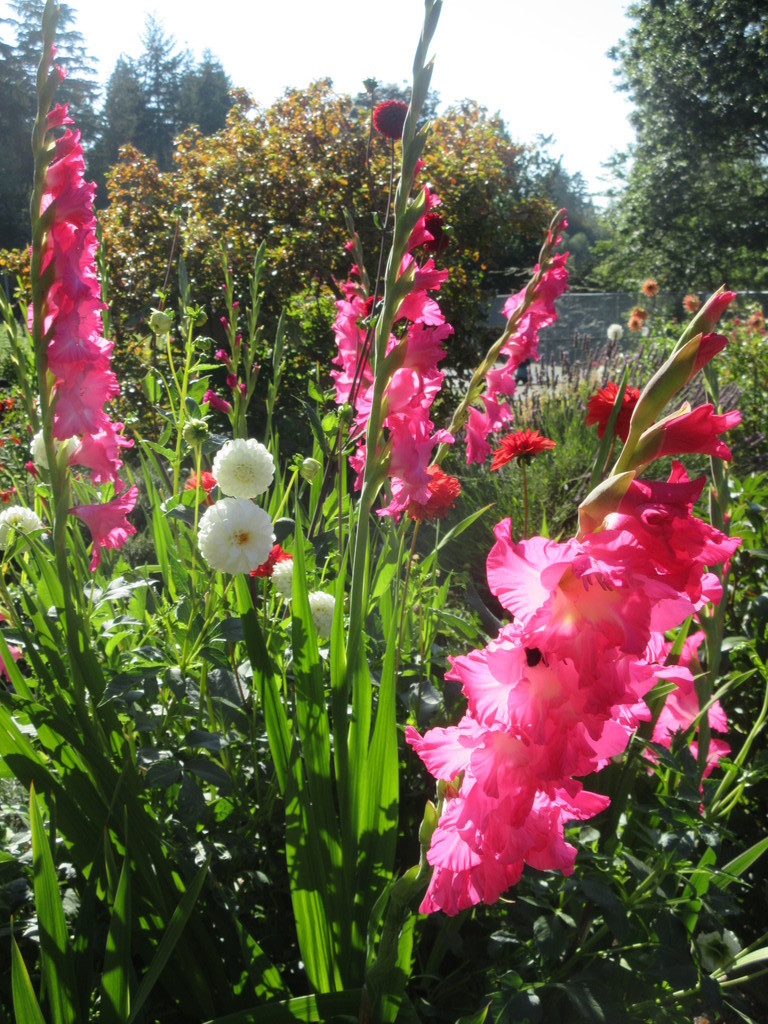 This one was fun. Stanley Park must have a hundred stumps that are hollowed in the middle, generally have a lot of char where some idiot used it as a fireplace. I lay on my back and took a shot upward from inside.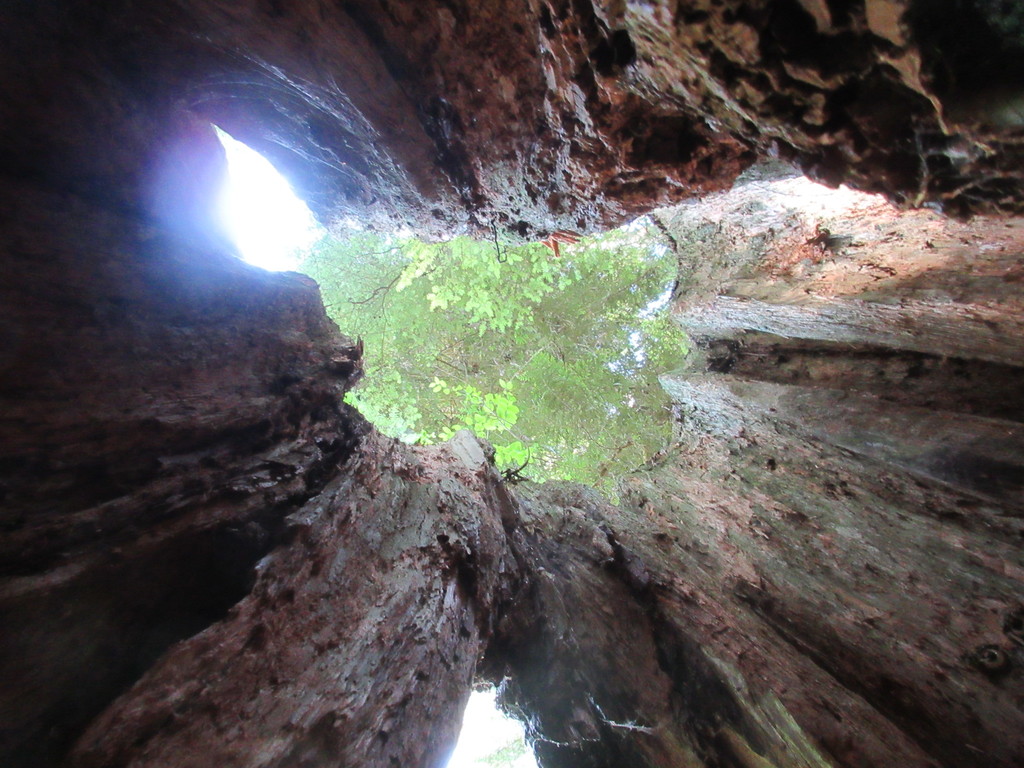 And those "giant rhubarb" plants are still growing, now upward if not outward. They look like they should be in a Lost World movie where there's still a valley with Jurassic plants and dinosaurs.