Dora's Page: An often-daily photoblog to assure Connie's Mom that we are Not Dead Yet.
May 23: Back to Flowers
I get so consumed with capturing every bloom around here, I forget that it's not a gardening blog. (We'll get back to grandmother's diaries soon!) But, there really are amazing colours out there just now, and on a cloudy Sunday, let's celebrate the sunny days of this week. First up, a blast of colour from the community garden:
And we return again to this floral confection, a few buildings up and over on Lagoon Drive. Some of my best pictures of Sidney were in their garden. This thing is now mounting up the wall like a fountain of colour, it's admittedly the best thing in the neighbourhood. All respect.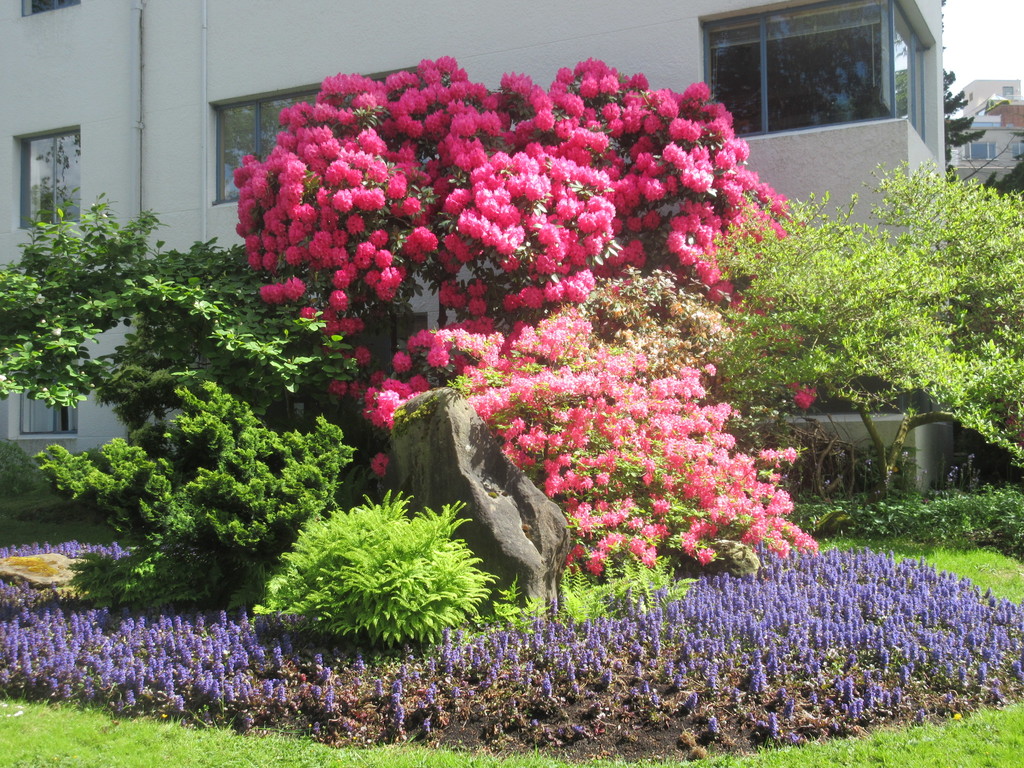 2021 May 22: People, for a Change