Dora's Page: An often-daily photoblog to assure Connie's Mom that we are Not Dead Yet. ---Dora's Page looks best when your browser has a full widescreen size, with this headline on one line. (I hate tiny web-sized photos; these are big.)
August 17: Canada Place (First Half) I ran to Canada Place as usual on a run the other day, and not as usual, actually ran around it. I'll never skip that again; the far end of the pier upon which it is built, has excellent views of the cargo docks and the harbour. I'll actually have more pictures tomorrow, I got several good ones in a few minutes.
The "cargo docks" is a weak word for the modern cargo terminal. The gangs of sweaty longshoremen hauling barrels and crates disappeared over 40 years ago, with containerization. Now one-tenth the staff handle three times the cargo, by just running giant cranes that sling about cargo containers like kids playing with Lego.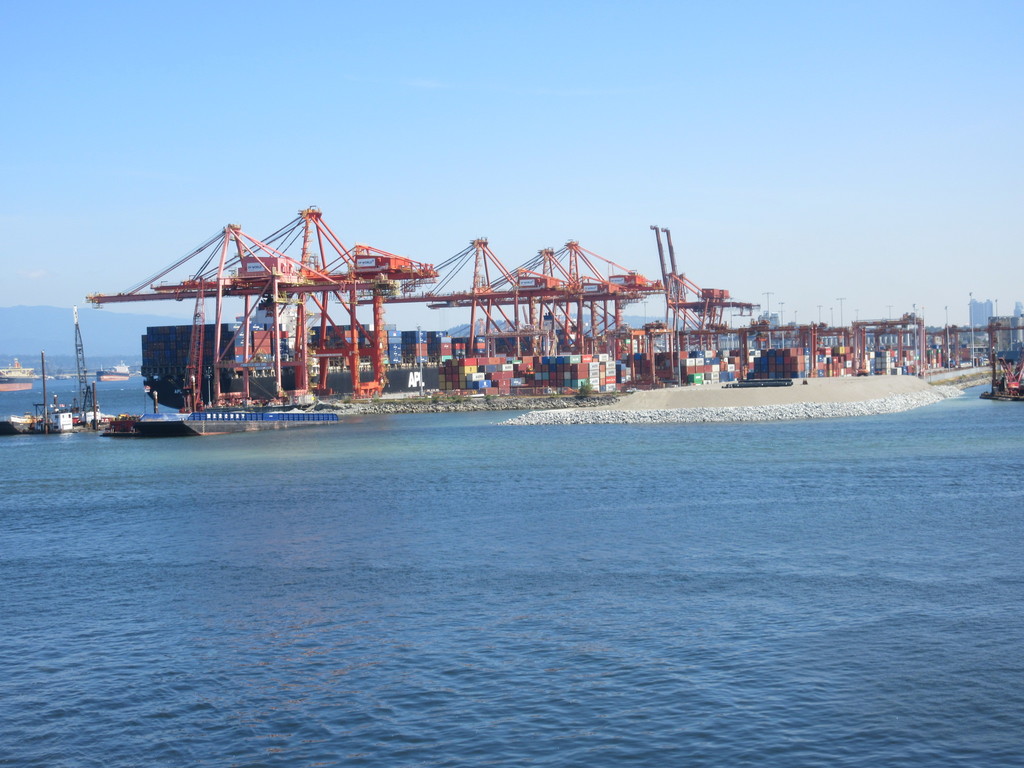 The nice little telephoto on the camera again hands me a classic shot of the croweded apartment blocks of North Vancouver, behind the ferry off to take people home to them.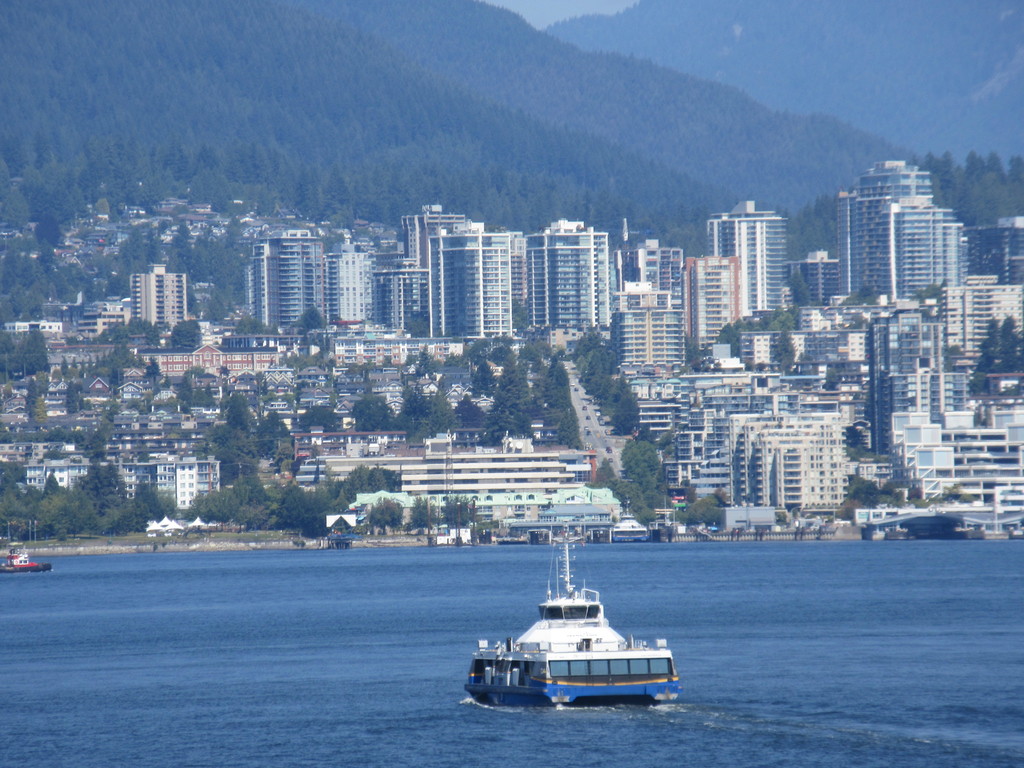 And more by luck than good management, I was able to capture the exact moment when a seaplane left the sea behind, the wake ending just metres behind its position. I think in Calgary, I could go watch the trains go past, down along the river below my house, but Vancouver neighbourhood engineering sightseeing is on a whole other level.