Dora's Page: An often-daily photoblog to assure Connie's Mom that we are Not Dead Yet. ---Dora's Page looks best when your browser has a full widescreen size, with this headline on one line. (I hate tiny web-sized photos; these are big.)
August 19: Canada Place (2) and Tiger Lilies (1) My last two good shots I grabbed at Canada Place. What a location. I was there for about 10 minutes and was able to grab one nice picture after another: departing seaplanes, arriving helicopters, giant cargo ships unloaded.
Here's a zoom-in to the other day's picture of the cargo unloading process. The ship in this case was the "APL Oregon", and it's good to get nearer to them sometimes to appreciate what monsters they really are.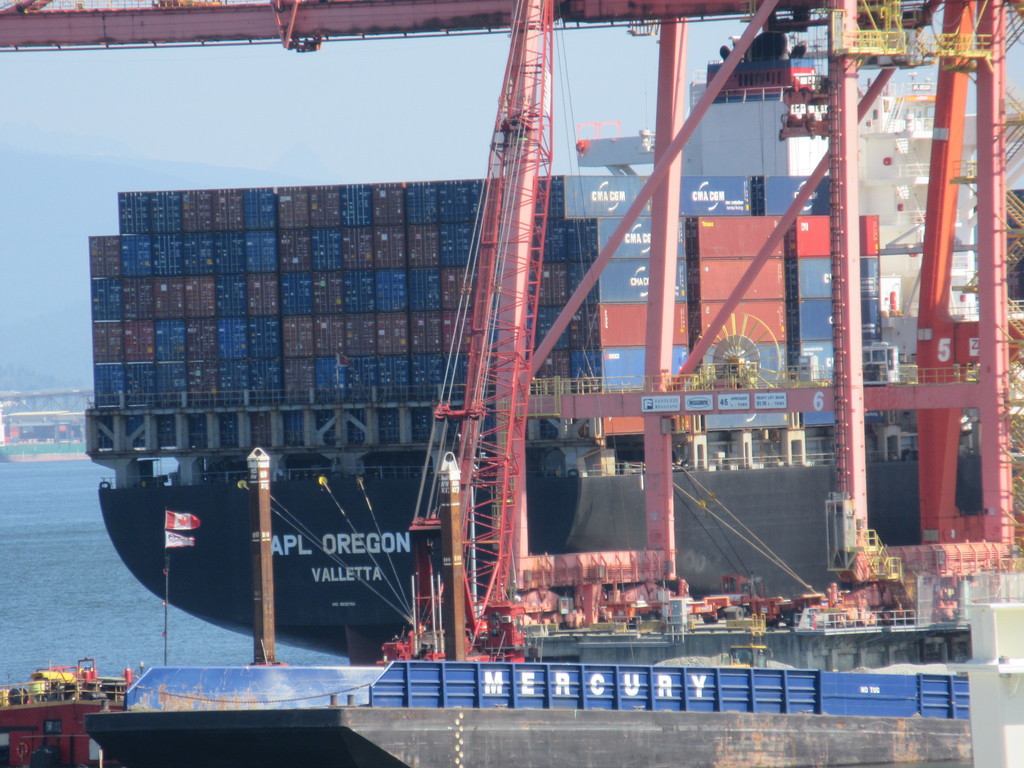 I heard a helicopter start making pounding noises as it slowed to a landing and just grabbed this shot a moment later. Just that easy.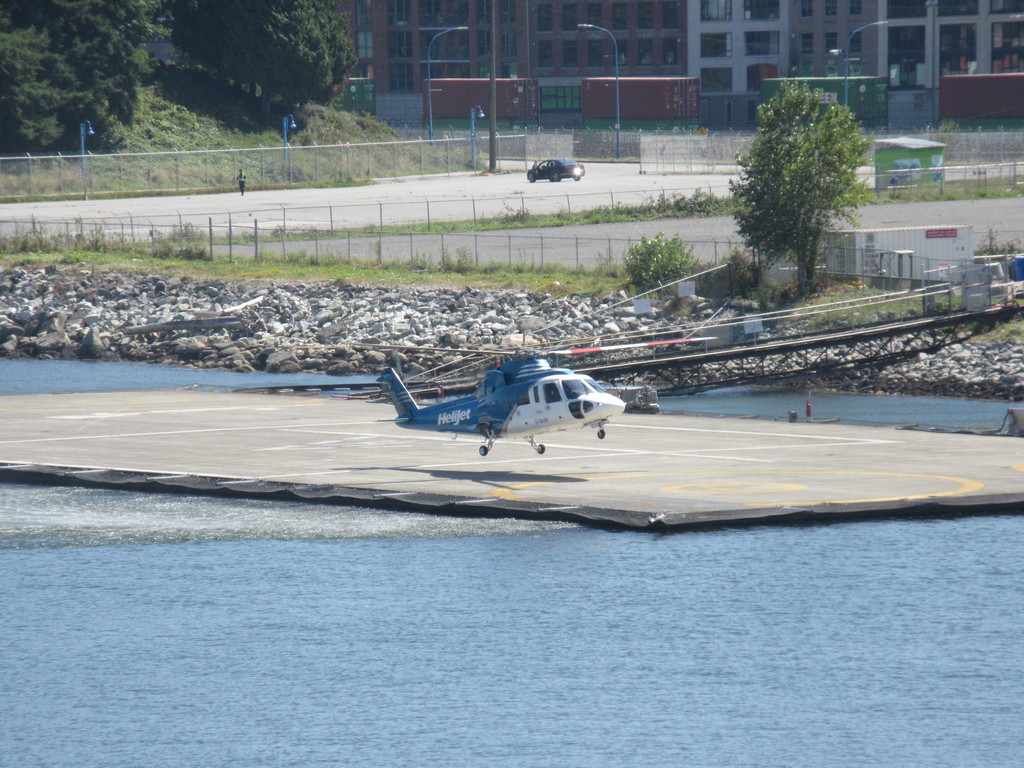 Heading home, I started a little project of snapping tiger lilies. This is the month for them, I guess - suddenly, they're everywhere, many in huge beds like this.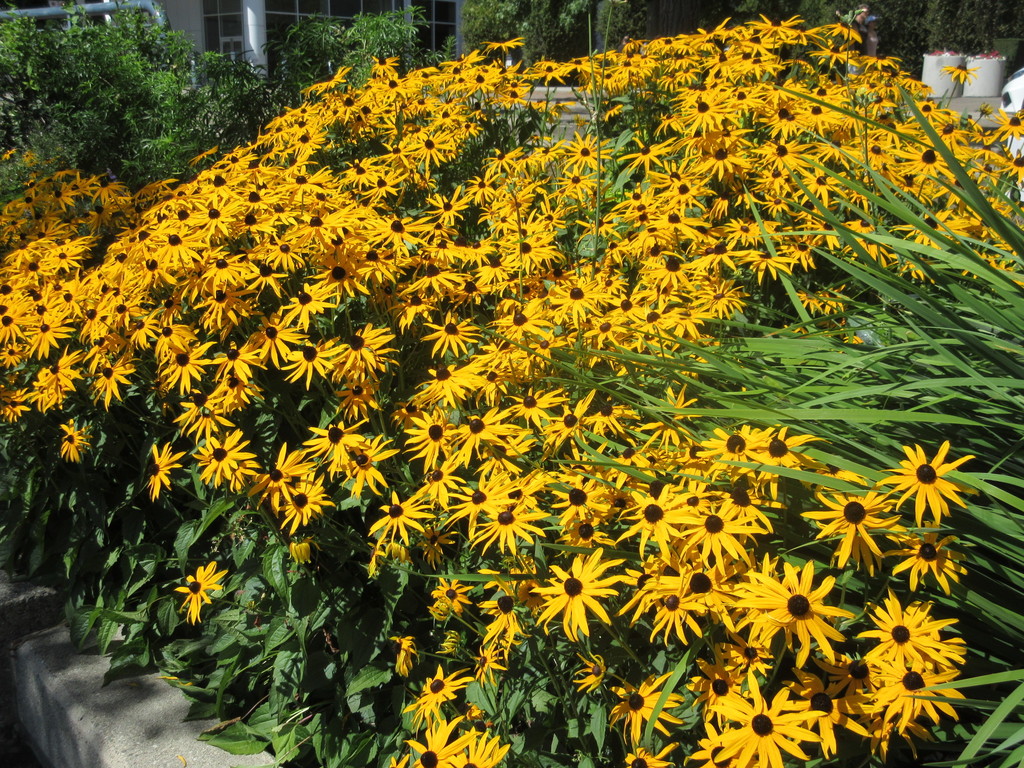 Or this. Some seemed to have left their beds and started growing wild in random patches of ground. These are no shrinking violets.