Dora's Page: An often-daily photoblog to assure Connie's Mom We're Still Here
November 29: Maybe My Best Picture
I can spend the rest of the day, putting together into several pictures, the (not exciting) story of backtracking some soap contamination in the sewers on my run, because today I noticed that this picture is just eleven years old.

In late November, 2010, Allan Beairsto was training me and a few other hapless Management/Exempt staff to run the Glenmore Plant, again. It had totally changed from a decade or so earlier, when it was simple tanks of chlorine, and alum to "flocculate", same system as the original 1930s. (What was the de-chlorination chemical that was so scary, Allan? Sulfur Dioxide? Shiver.) So we were struggling, learning not just new equipment, but a whole new building of complicated systems.

I always loved the filter gallery. On either side, little, shallow swimming pools with a metre of sand in the bottom, the water slowly sinking through it. It was as quiet as a cathedral, and to me, with those clerestory windows letting the sunset in, the light almost horizonal, it was just as beautiful. It's saved countless thousands of lives from cholera and typhus, and its work continues.

The control console in front of each filter bed has been defunct for decades even before I started. But the controls are still there: the tiled cabinet is topped by a marble counter, brass controls that look like they could be running Jules Verne's Nautilus; they opened valves to start/stop, backwash, and so forth.

They will never build another like it. Not only do we not longer value public buildings enough to make them this beautiful, but letting in any sunlight was actually a bad idea all along, promoting some microbes. Its counterpart, Bearspaw, built 50 years later, is a fluorescent-lit concrete box indistinguishable from a parking garage.

I wish I'd notice the date last year, on the tenth anniversary of the shot. But I'm glad to show it off today.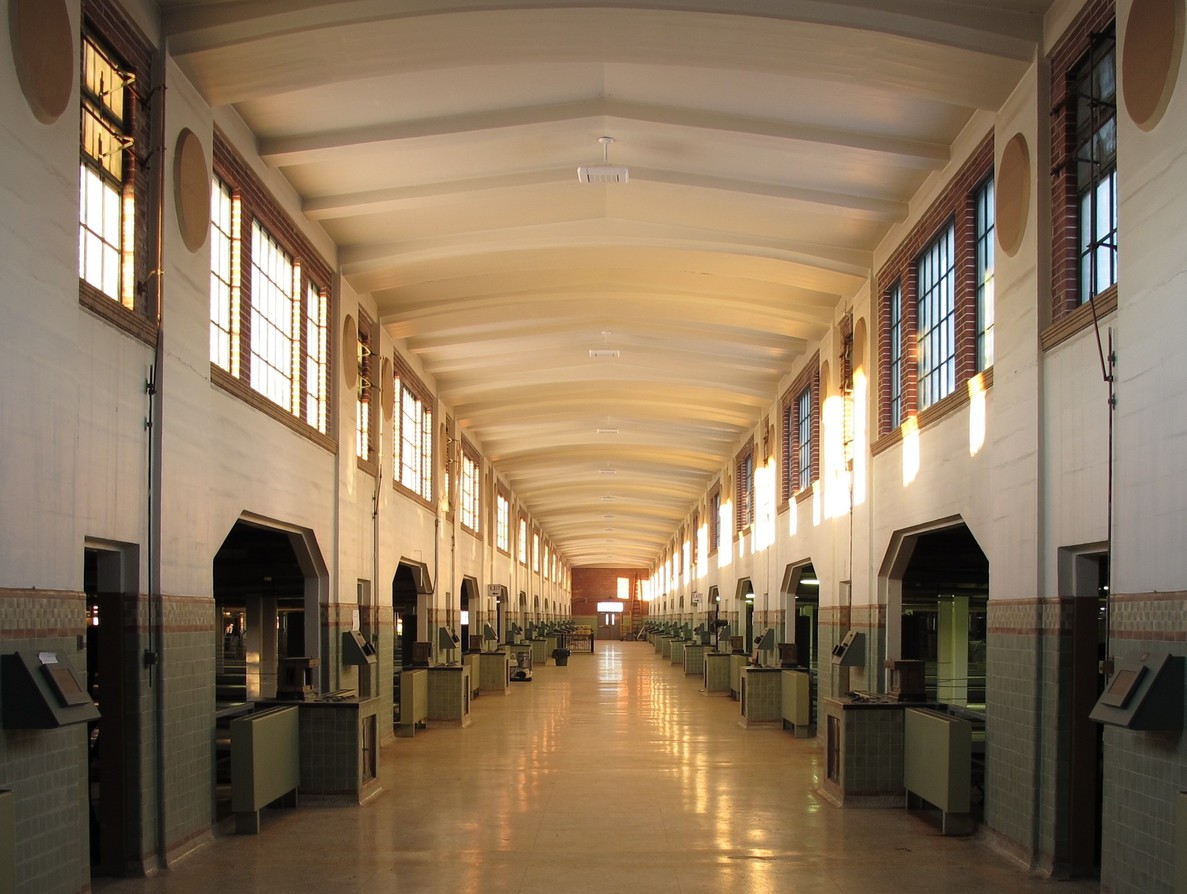 2021 November 28: "Street Waves", New Monitor