Dora's Page: An often-daily photoblog to assure Connie's Mom that we are Not Dead Yet. ---Dora's Page looks best when your browser has a full widescreen size, with this headline on one line. (I hate tiny web-sized photos; these are big.)
August 20: Suspicious Geese I've raised this concern before, but it's not getting better, it's getting worse. A while back, on a weekday, the geese took over the beach beside the water park (which is odd, because the beach has no grass to eat).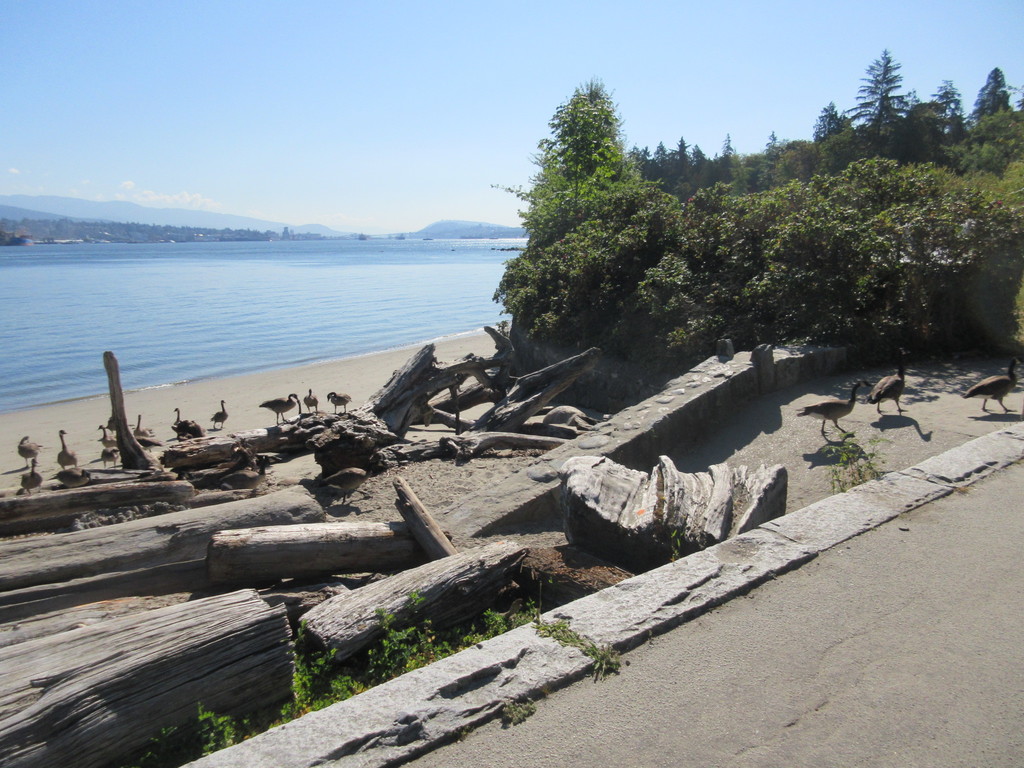 When they left, they left in this line, an order of march, stopping traffic to the seawall for a few minutes. (Nobody minds; I'm not the only one snapping pictures.)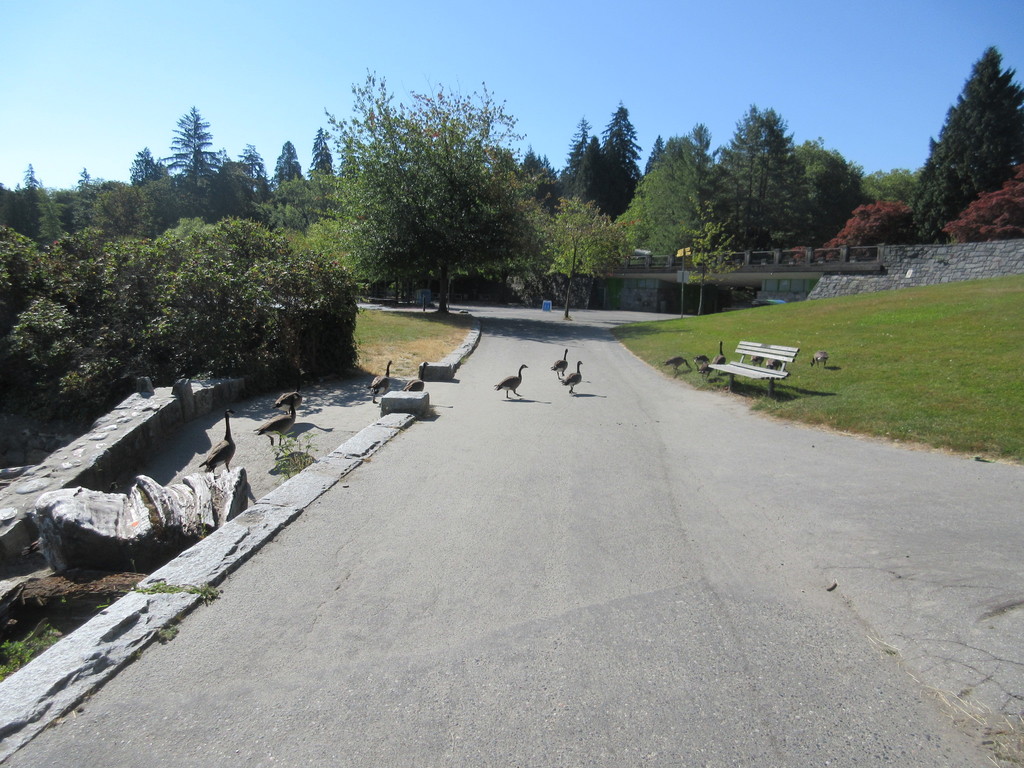 They go around the whole park this way, now, all the time; marching columns of geese.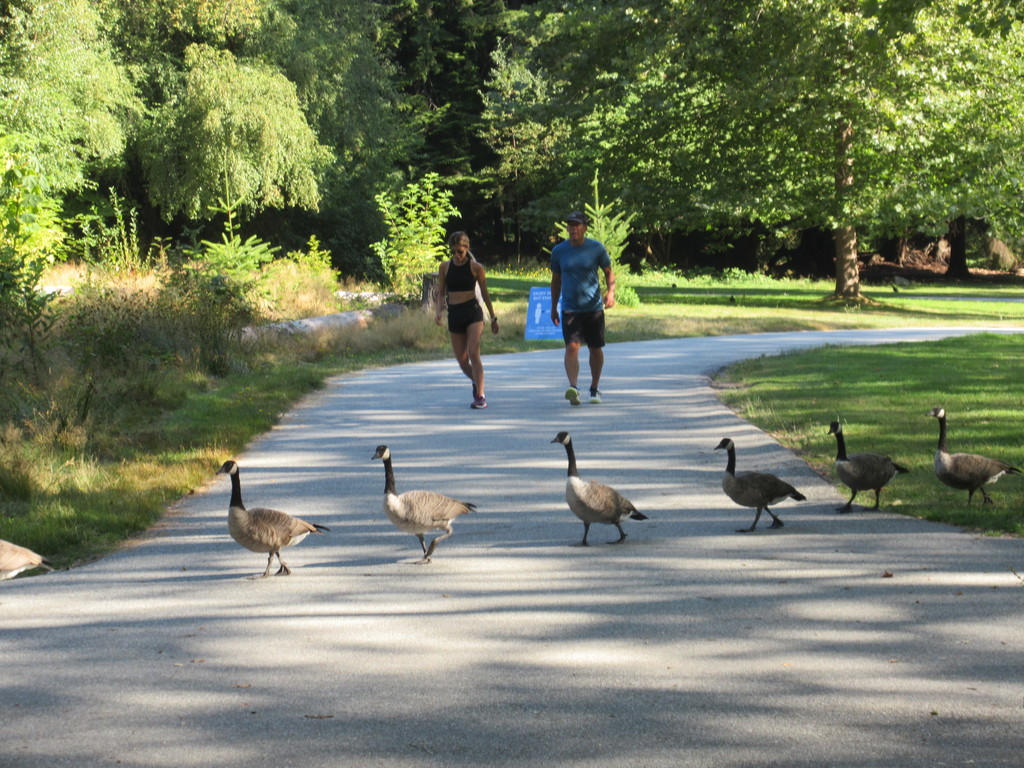 It's gone nautical, now, too. There's this whole gang that hang around Lost Lagoon, in recent days along the east shore. The other day, there were about 15 of them there, and three geese sailed up to them in nicely-spaced, military-looking order, and mingled with them for a bit.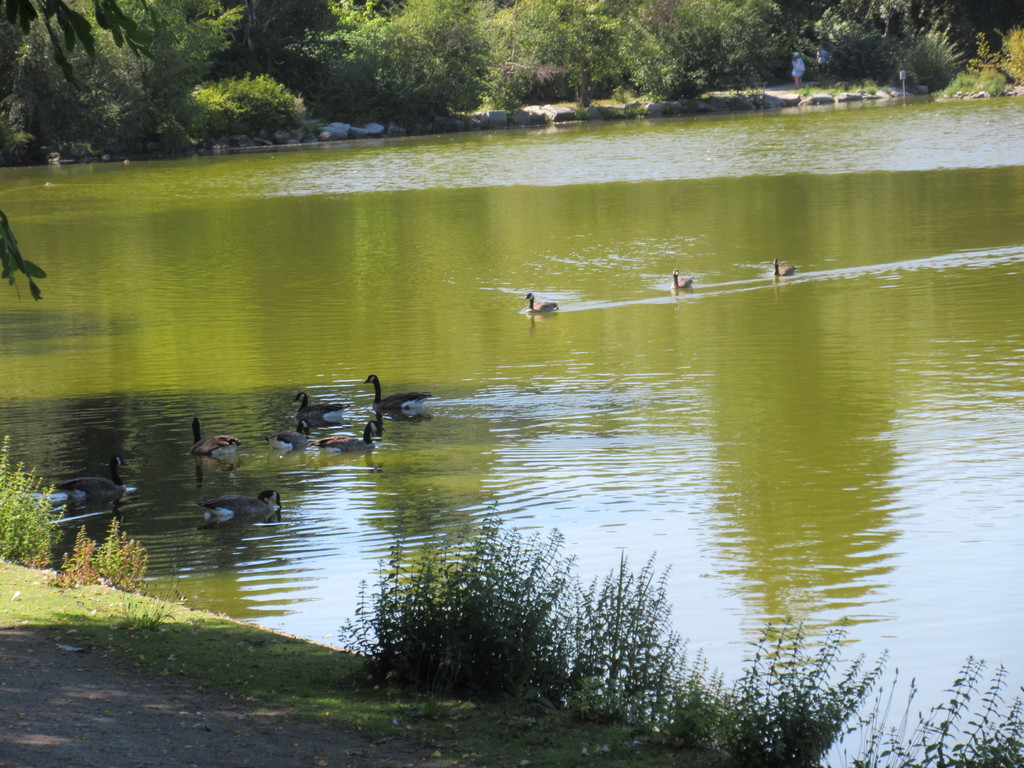 Then, they all begain sailing back across the Lagoon, forming up into a line as they did it. I feared for whatever wildlife had aggravated the leaders; it was about to be Goose Gang Warfare, I'm sure.