Dora's Page: An often-daily photoblog to assure Connie's Mom We're Still Here
November 30: Encyclopedia Brown Follows the Soap Trail
The other day, there were these blobs of soapy foam at the north end of Lost Lagoon, not a good thing. They were coming out of a storm sewer pipe that dumps into Lost Lagoon from the north.
So, I crossed under Georgia with the underpass, and went into the Rose Garden. There was a catch basin right in the grass north of the pipe, and sure enough, soap in it: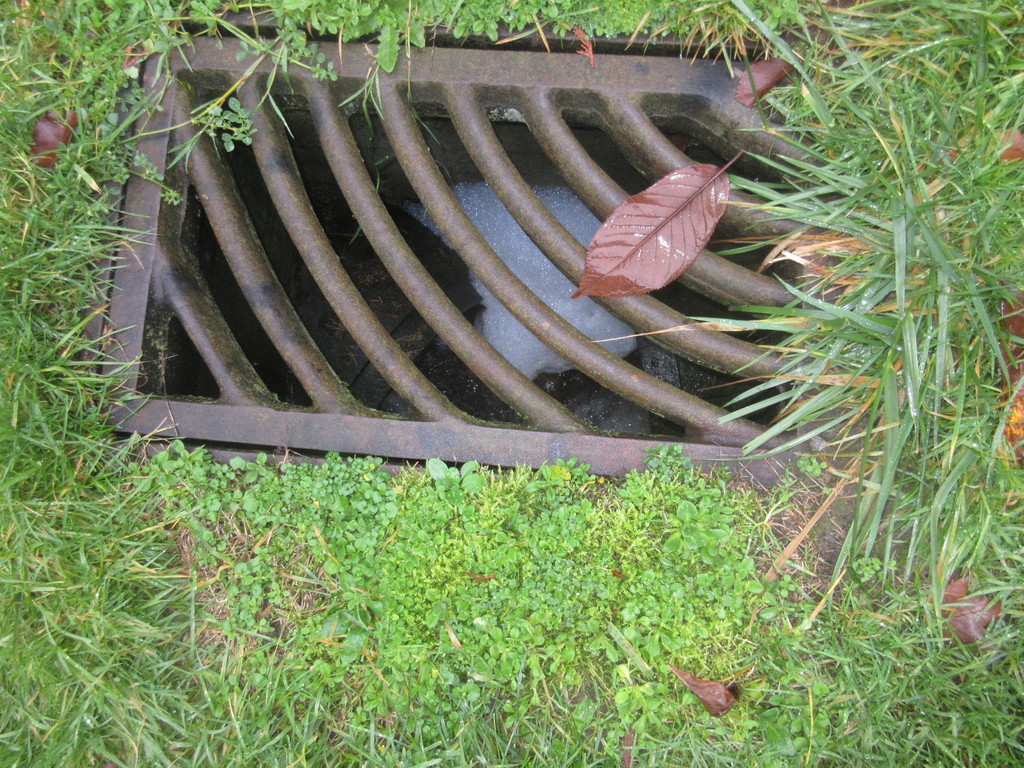 The walking up the slope from there, the little stream of rainwater pouring through the park, leaving blobs of soap foam behind, were the easiest trail to follow. (Encylopedia Brown was the 11-year-old detective of a series of kids stories.)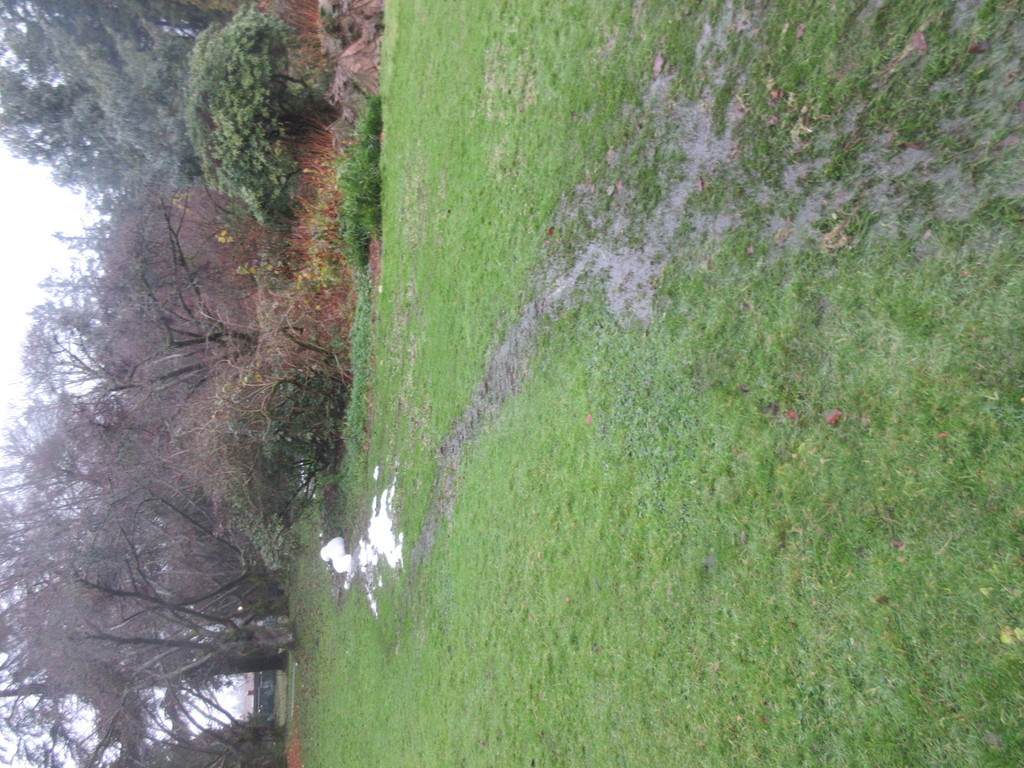 Finally, I came to the end with another catch basin that wasn't taking up water, it was overflowing, from the weeks of rain. I couldn't trace north of there, but I'll tell you what it upslope from that point: the Big Equipment Yard, where the parks maintenance people keep all their trucks and wood-chippers and sawing trucks and all that. Somebody had a soap spill washing a truck, I'll hazard.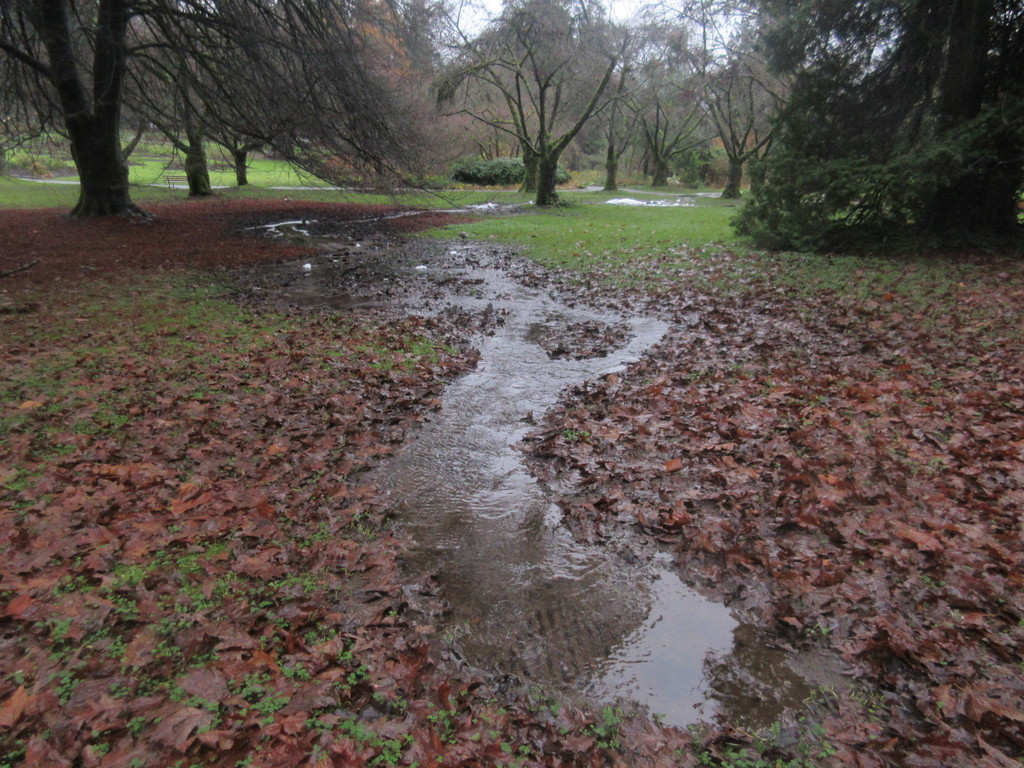 2021 November 29: The Filter Gallery
2021 November 28: "Street Waves", New Monitor