Dora's Page: An often-daily photoblog to assure Connie's Mom that we are Not Dead Yet. ---Dora's Page looks best when your browser has a full widescreen size, with this headline on one line. (I hate tiny web-sized photos; these are big.)
August 21: Nearly Forgot Prospect Point I used to be up there all the time, because I used the 22-storey run up to it inlieu of stairs - which I've been skipping. Shame. Prospect currently has some late-summer beds in.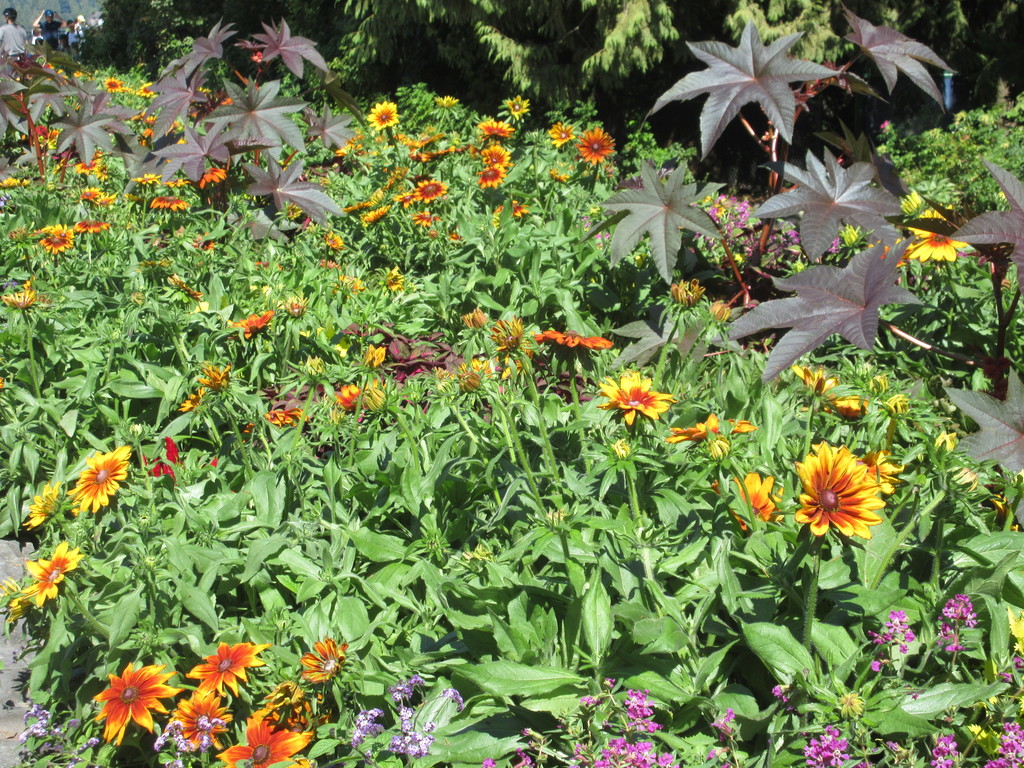 Every gardener that puts in multiple beds per year has been doing fall colours, if you ask me: it's all tiger lilies, and these similarly-coloured guys (which may be some breed of tiger lily for all I know). It's like they're preparing us for October brown and yellow leaves.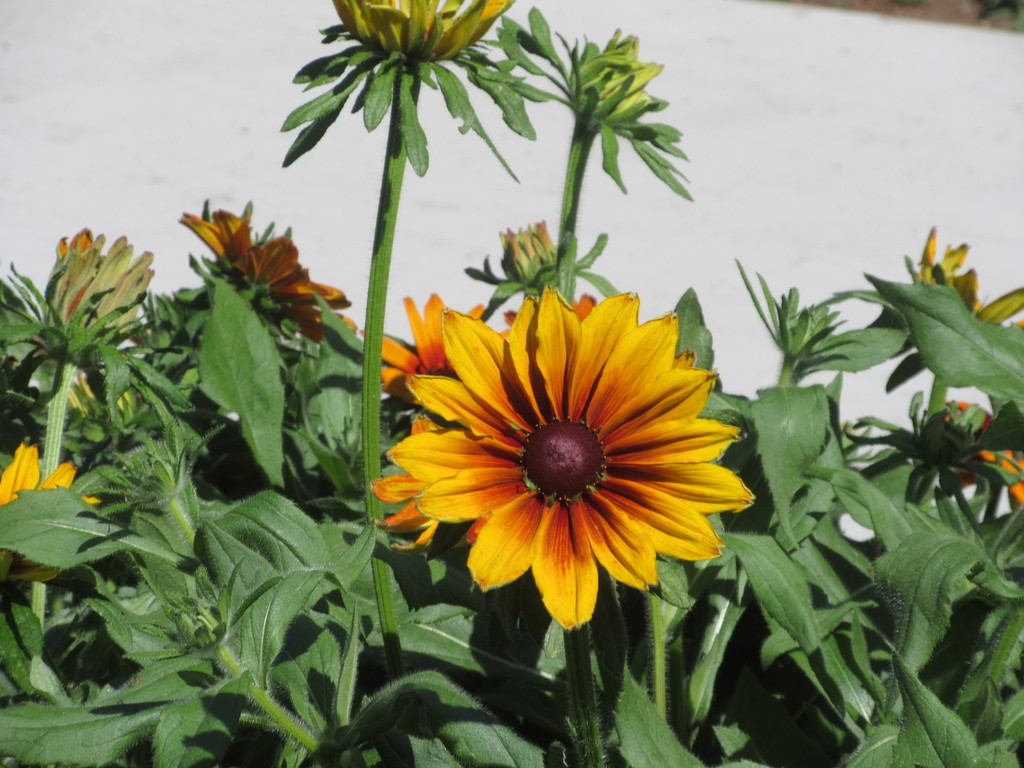 An experiment here, where I deliberately underexposed it to make the blooms glow out in the gloom. I also caused the nearer bloom to go out of focus, which is OK as you can still enjoy that exquisite pink pastel colour.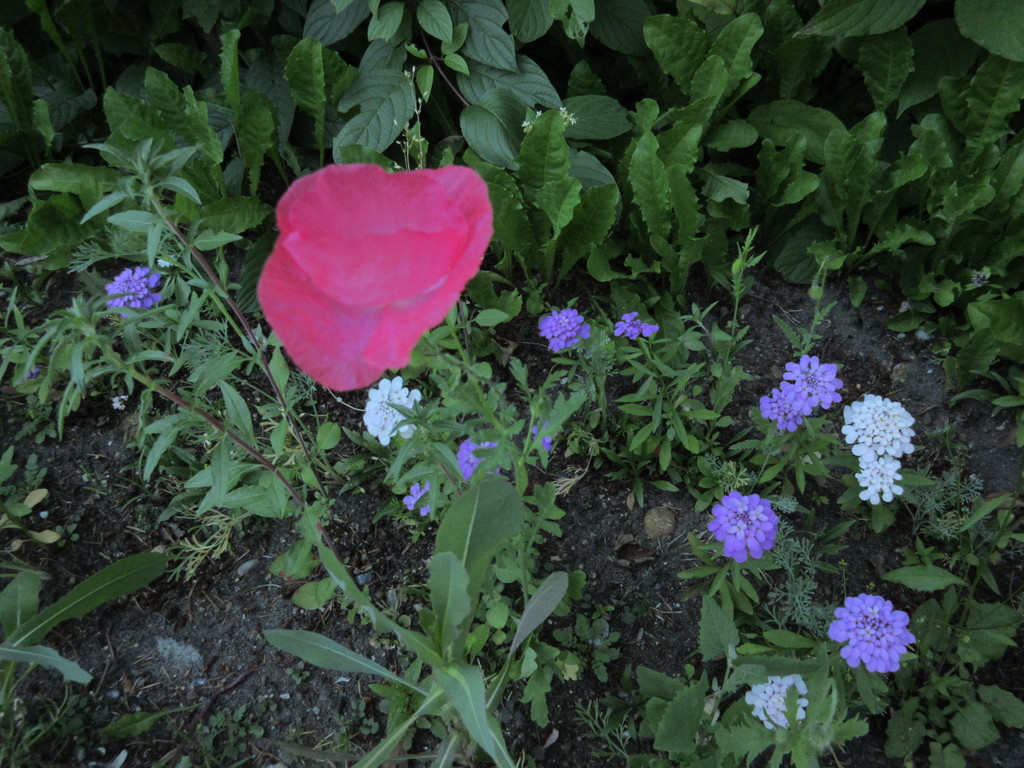 Today is a day of heavy rain and utter gloom, so let's fight back with this living flame: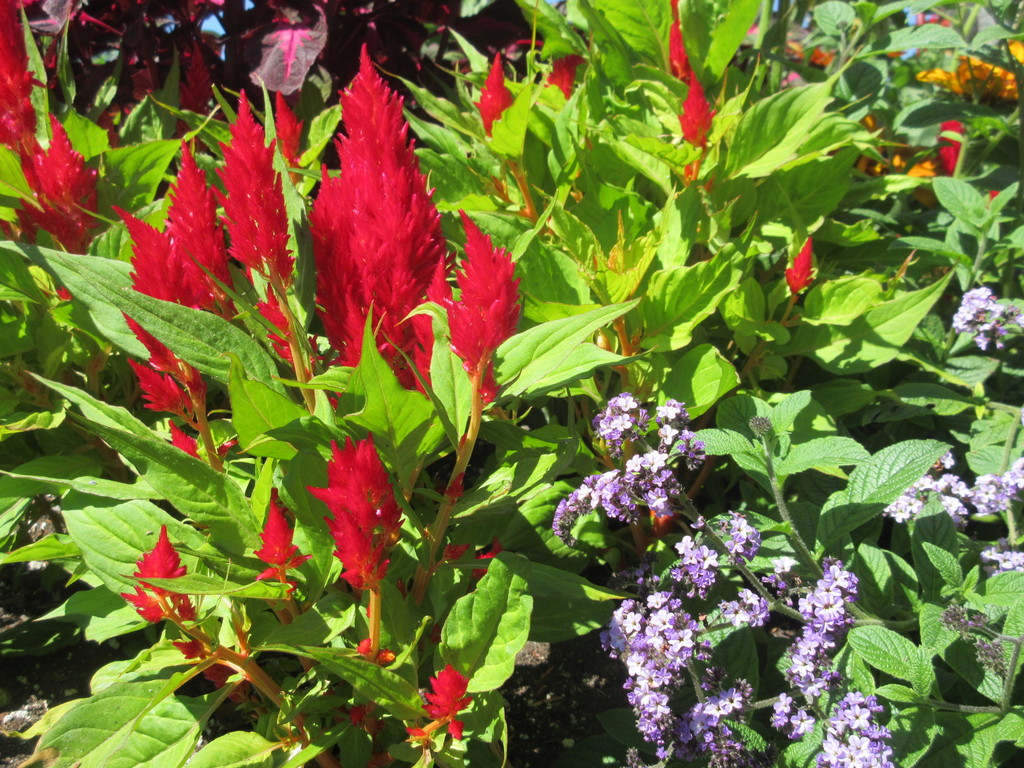 The marvellous view from Prospect? Well, let's save that for another day. The gardens were enough!