Dora's Page: An often-daily photoblog to assure Connie's Mom We're Still Here
December 1: Cheer Up
The day dawned with no pouring rain, that's certainly a start. Apparently, we will get a bunch today, but then relief. So let's cheer up.
First, I just like it when I see a "little fleet" of birds taking on the ocean, even just beside the seawall - which is looking a lot dryer than my last shot, at the exact same place, of it awash in storm surge.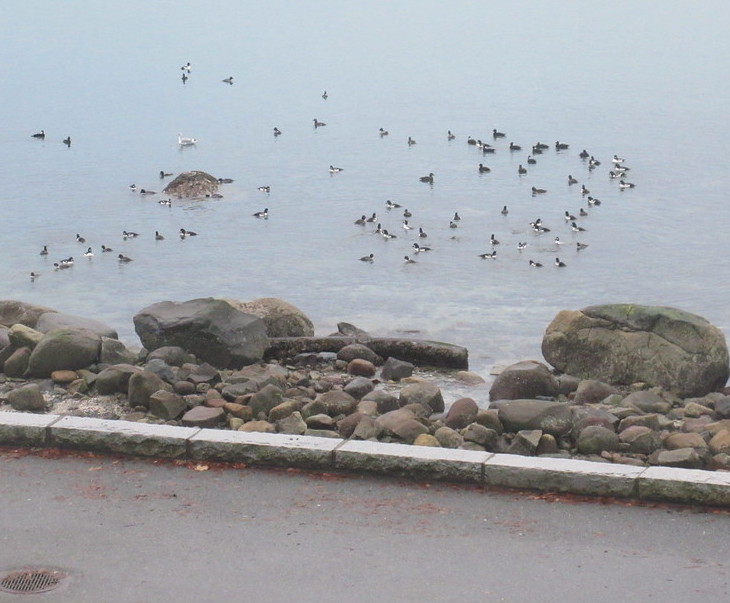 And here's the last bit of colour in the community garden this year. All gone to sleep, save these brights, which stayed bright through all our miseries of the last several weeks.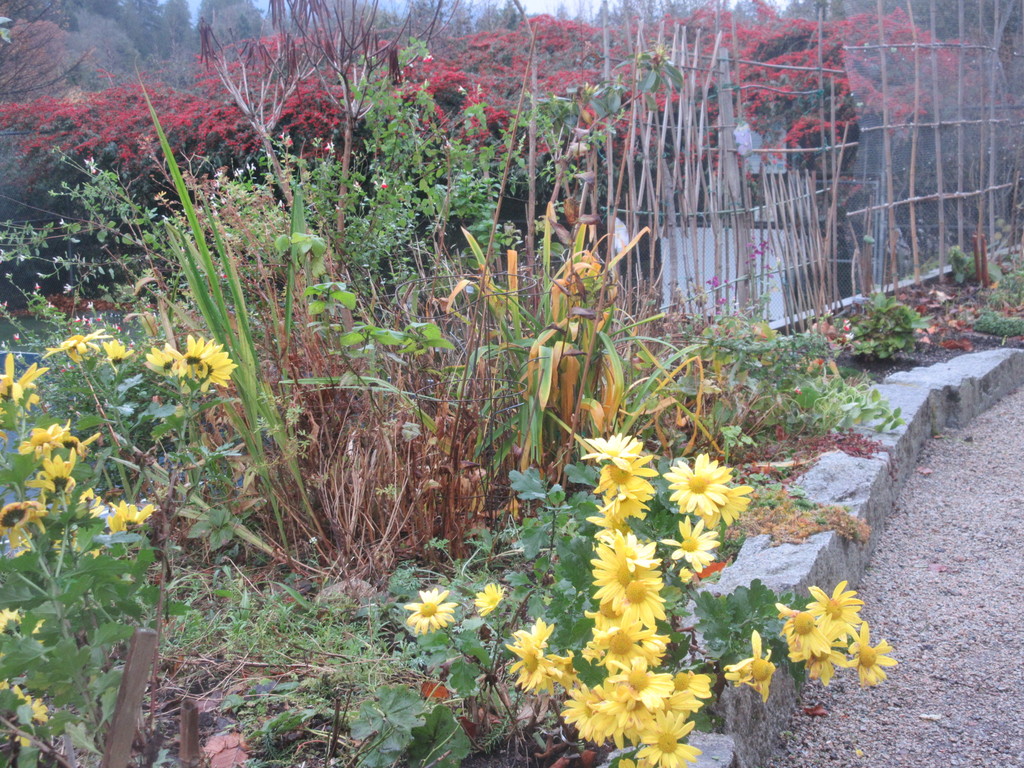 2021 November 30: The Soap Trail
2021 November 29: The Filter Gallery
2021 November 28: "Street Waves", New Monitor