Dora's Page: An often-daily photoblog to assure Connie's Mom that we are Not Dead Yet. ---Dora's Page looks best when your browser has a full widescreen size, with this headline on one line. (I hate tiny web-sized photos; these are big.)
August 23: Lagoon Racoons and other Animals Are these the same racoon family that starred on a Dora's Page movie yesterday? I came upon a group of clicking day-hikers at the Lagoon on my run, and there was the whole family, unconcernedly finding food.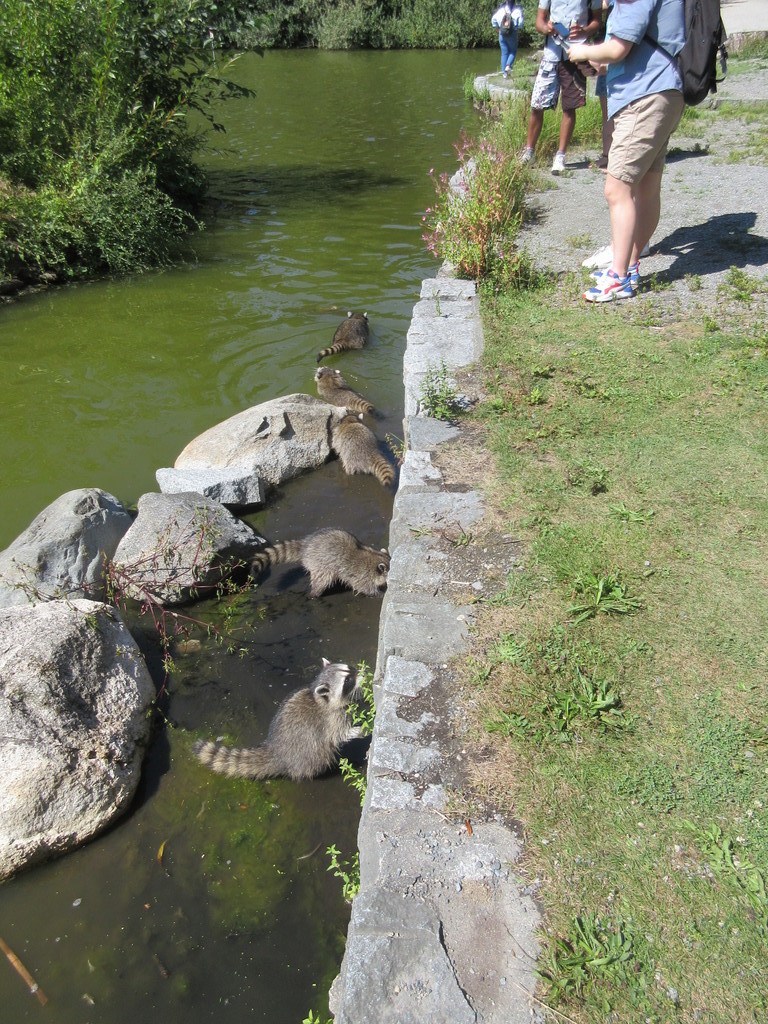 It was deeper just a foot away, so they started swimming about, to the little island - racoons are often compared to cats-with-hands, but they're better swimmers, for sure.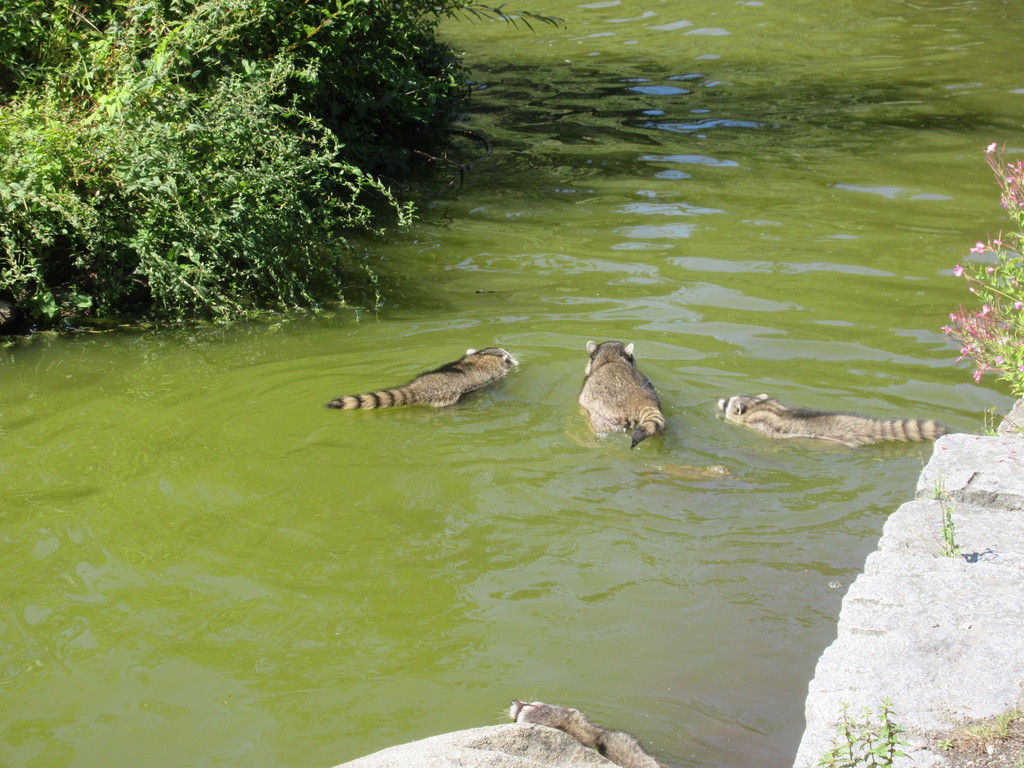 This is a common sight for us, we get to look at birds from underneath. I also, now, have a big white splotch on the glass right above my desk. At least it was a very easy wildlife shot to take; I just had to look up.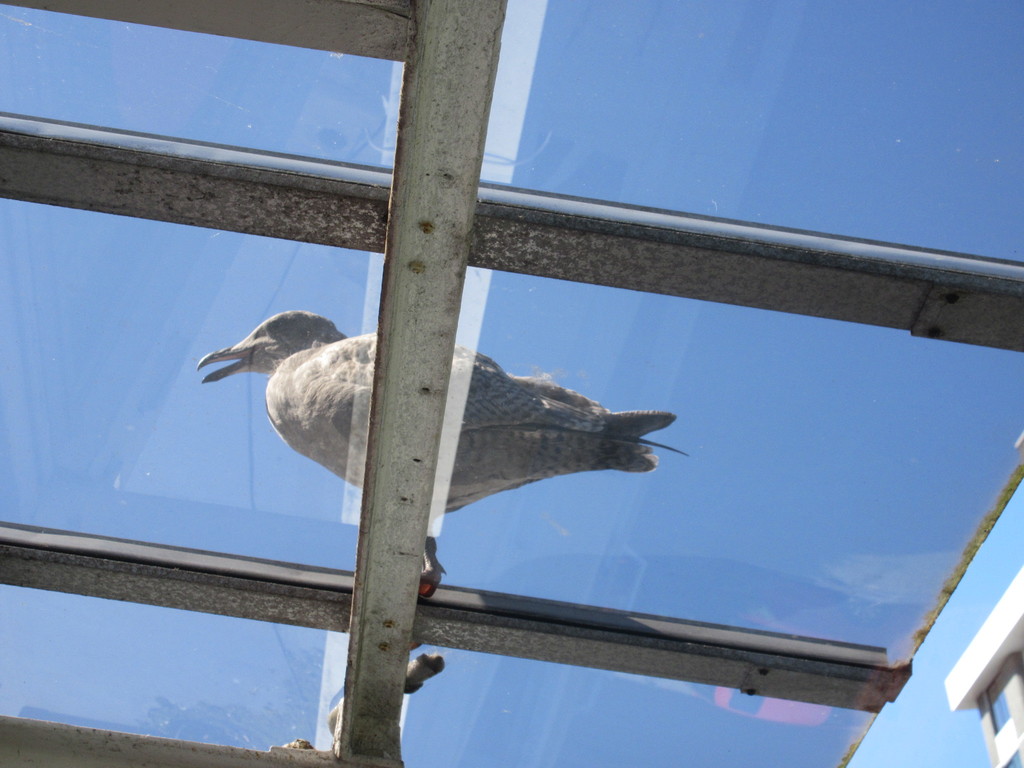 And for our last animal of the day, a wedding party (I'm sure) hired this lovely carriage for a photoshoot right below the house, so I joined in with the clicking crowd. It's a silly thing to do, but I'm glad somebody does, so that the last horse-and-carriage teams that used to be on every street, don't completely die out.