Dora's Page: An often-daily photoblog to assure Connie's Mom that we are Not Dead Yet. ---Dora's Page looks best when your browser has a full widescreen size, with this headline on one line. (I hate tiny web-sized photos; these are big.)
August 24: Bird and Bees First, the bird. I have no idea. It's black. It reminds me a little of a cormorant? I never bother to look it up. Also, he's gone, he hung out around the log for a couple of days, and moved on.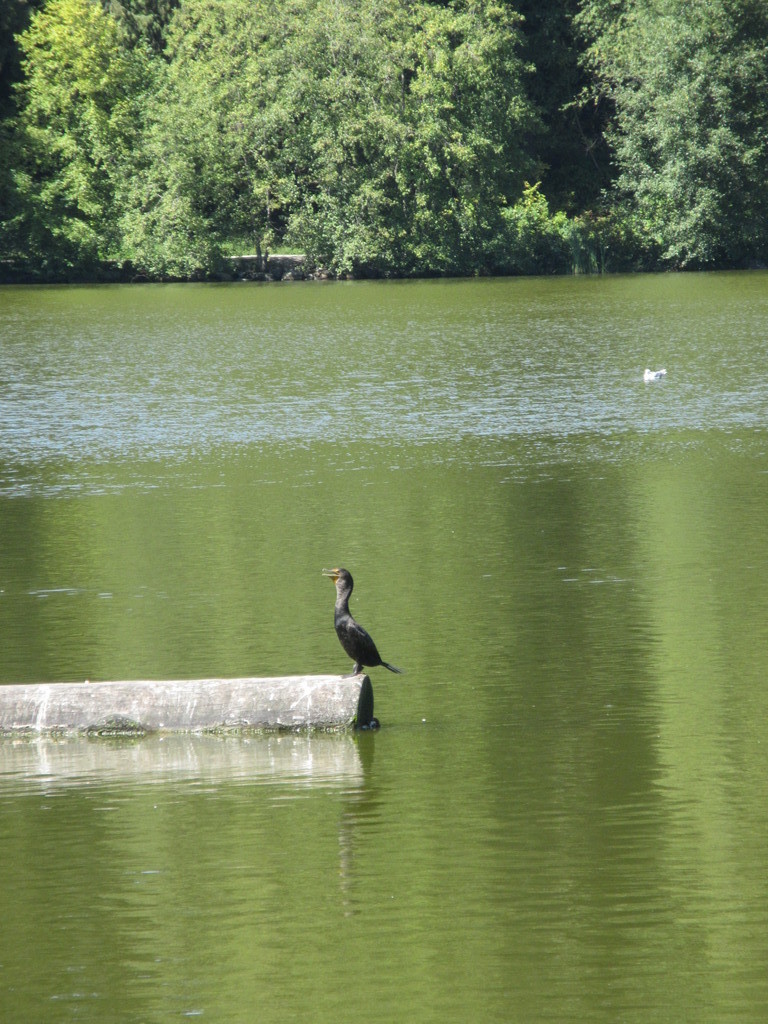 In the middle, two shots of people having fun in the summer, and it all looked quite safe to me. This beach has no name, except I call it "Fourth Beach" after the brilliantly-creative names of "Second Beach", and "Third Beach" for the other two nearer English Bay Beach. Anyway, just as it's depressing to see news about big irresponsible parties, it's heartening to see all these families sunning and swimming and playing, but staying a decent distance apart.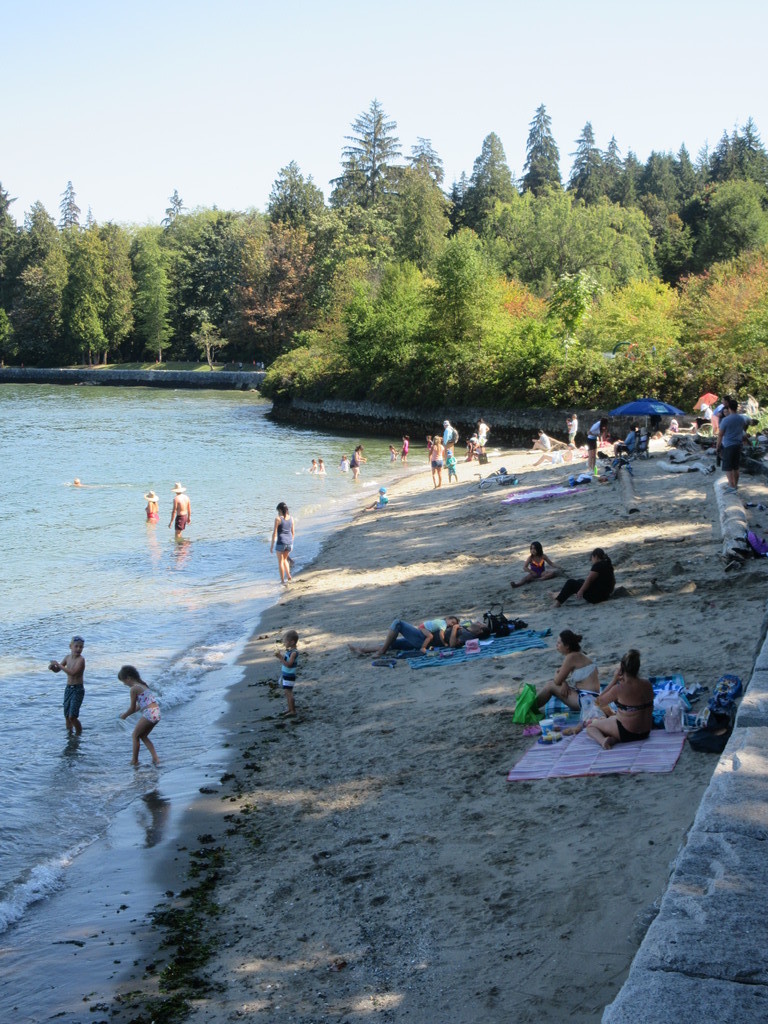 You could also call it "Waterpark Beach", these days. Really, it's a great setup for families: a beach, a place where very little kids can play in some water, the ocean needing more supervision, and there's a concession and showers and washrooms handy. Hard to beat this place for raising a family.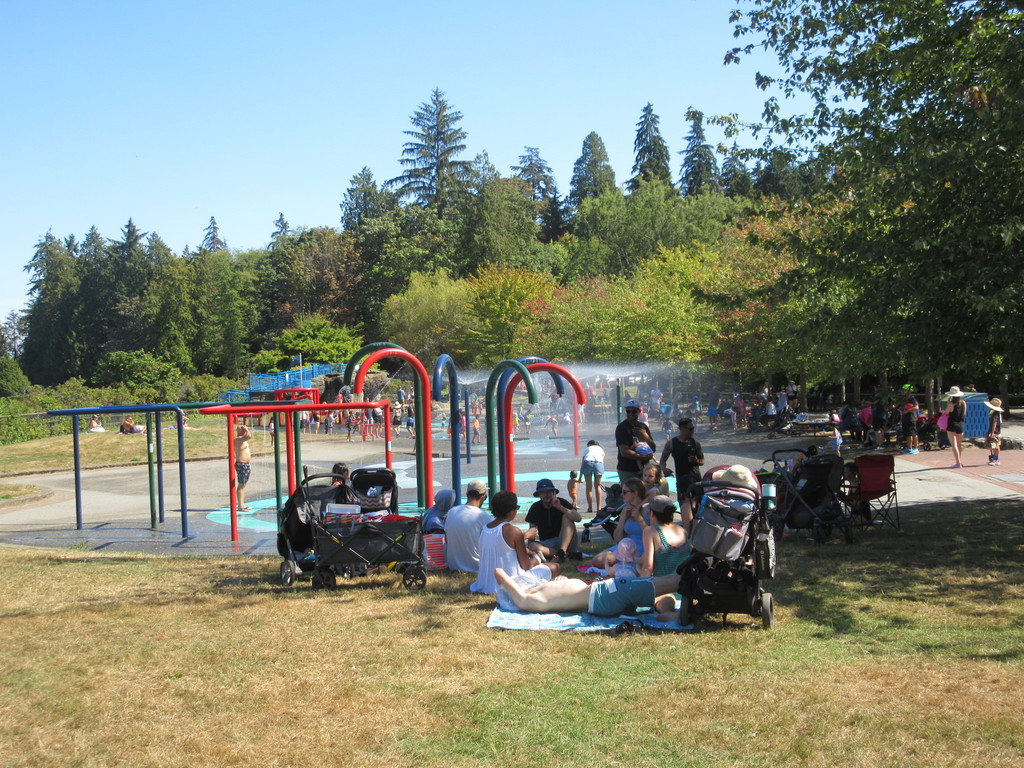 And lastly, the bees. I know we're supposed to be afraid of a Bee-pocalypse lately, but you wouldn't know it, looking at those giant plants that look so much like weeds, except for the lovely purple-puffball blossoms. Here, we have FOUR bees teaming up on the one of them. Seems like no shortage.