Dora's Page: An often-daily photoblog to assure Connie's Mom We're Still Here
December 7: Pearl Harbour Plus Eighty: Flocks
Fortunately, not flocks of Japanese Zeros bombarding OUR harbour. Just flocks of birds, looking lovely. The low-angle light on the green grass made this flock of geese the most eye-soothing sight you can imagine, the other week.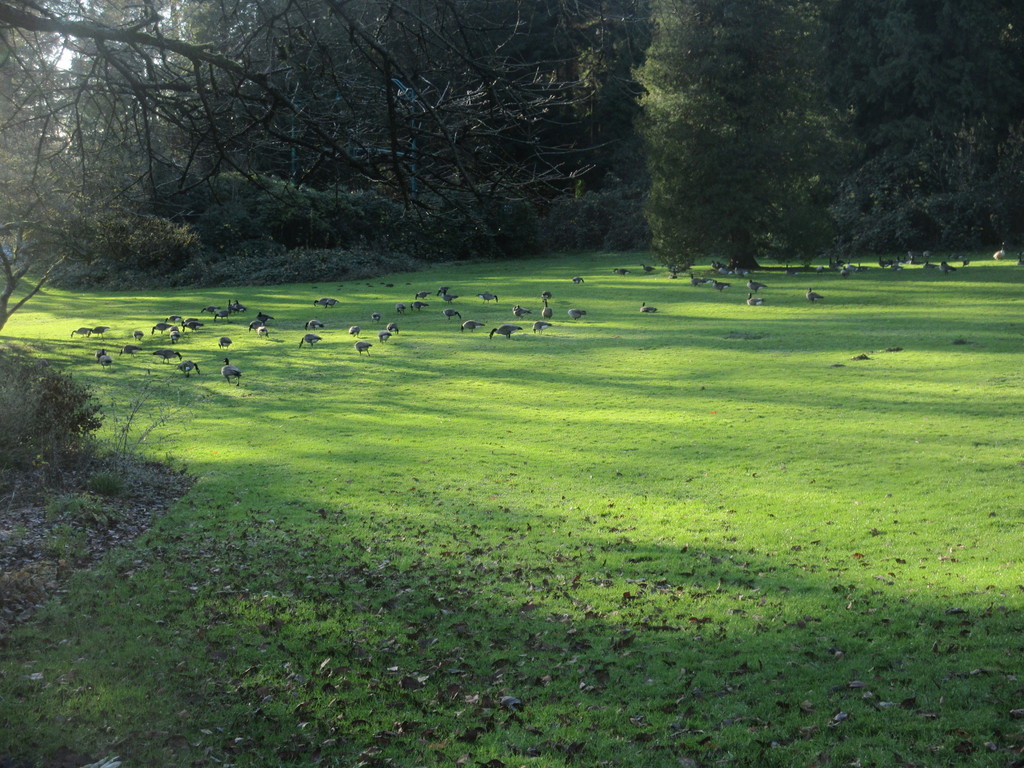 I have never, not on land, not in a freshwater body, seen a flock of ducks this large, before or since. They actually hung out by the Ravine Trail entrance in the ocean here, for two days, then went their way.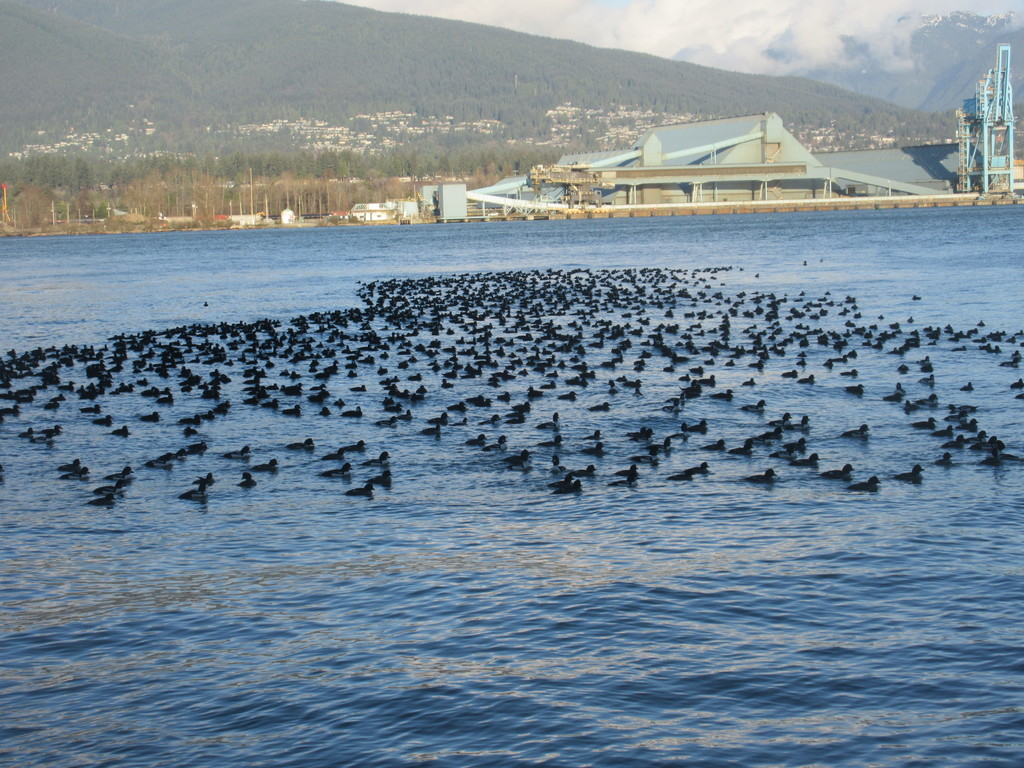 2021 December 6: ...Look a Lot Like Xmas!
2021 December 4: A Meadow Vole
2021 December 3: One Tree in the Sunlight
2021 November 30: The Soap Trail
2021 November 29: The Filter Gallery
2021 November 28: "Street Waves", New Monitor