Dora's Page: An often-daily photoblog to assure Connie's Mom that we are Not Dead Yet. ---Dora's Page looks best when your browser has a full widescreen size, with this headline on one line. (I hate tiny web-sized photos; these are big.)
August 25: Construction Season Again A reminder, this page ain't a photo-museum, it's a diary of our lives. (Our lives are just mostly so quiet I have to go out in search of things worth showing.) It's not at all quiet here since yesterday, the construction crew are back. Yes, the seemingly-never-ending construction of a water feedermain past our house is on into its 20th month. We are the place where the main hooks in to the rest of the system, and they seem to have to dig it up and fool with the connection valves again every time they have trouble, now many blocks, indeed kilometres, downstream.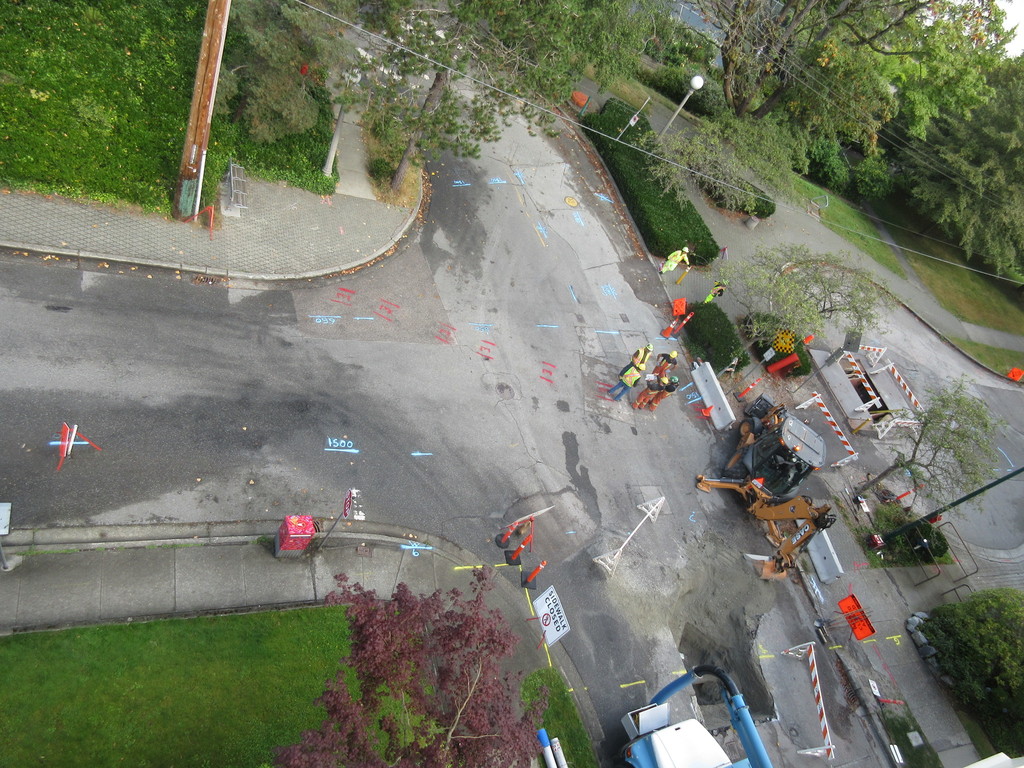 So, they've been running the Vacuum Excavator for hours. This marvellous device made a big part of my career possible, allowing for "keyhole surgery" in streets, holes barely bigger than a manhole. Vancouver seems to be using it, instead of a loud, but much, much quieter backhoe, to dig huge holes that take literally hours of operation time: the giant vacuum motor putting out a good 80 decibels, even up here, nearly five stories above them. It literally sprays high-pressure water (one loud pump) into the earth, then vacuums the mud back up again - slowly, where the mud is mostly gravel, with a very loud vacuum pump.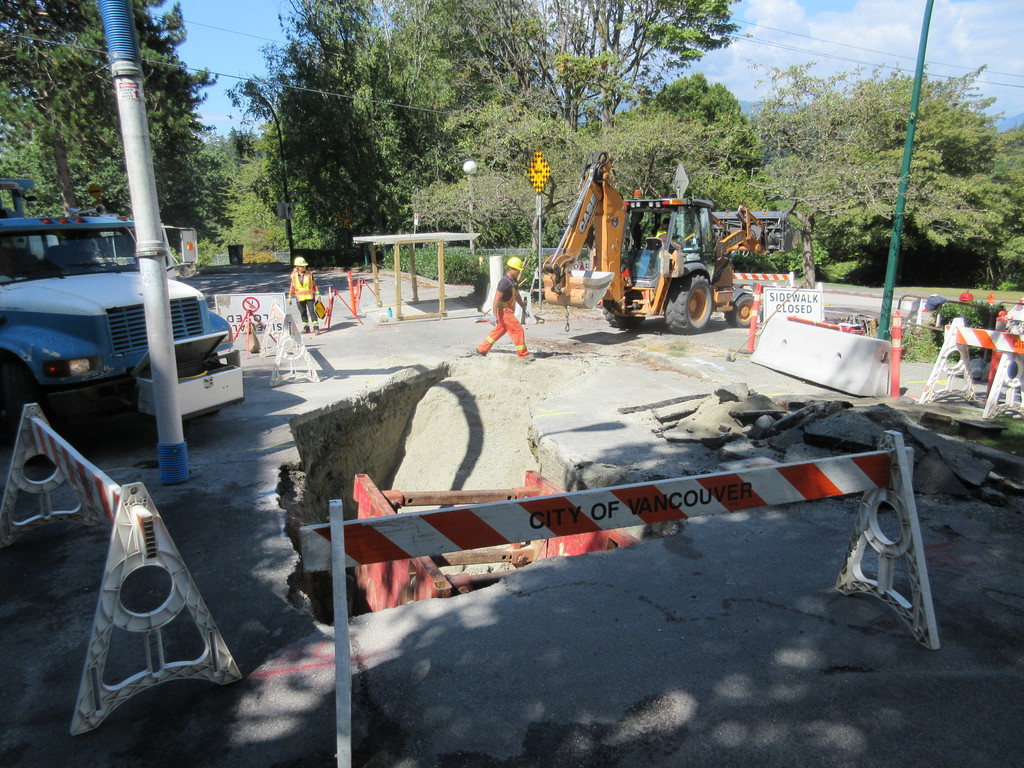 The noise is hard to take even a ways off, in the community garden, where they have a new breed of flowers that are NOT Tiger Lilies. I've already forgotten what they are, but they are, assuredly, wonderful.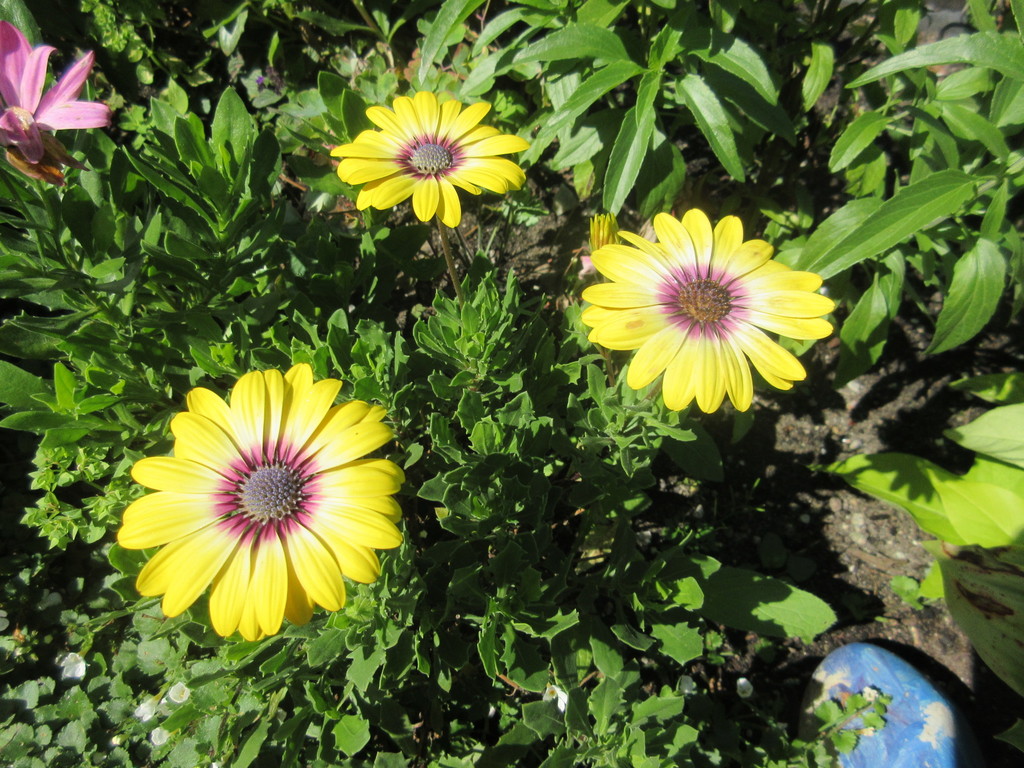 For added depression, it was only August 24th, and I spotted the first real yellow leaves. Some have fallen already. Fallen, as in Fall. Sigh.