Dora's Page: An often-daily photoblog to assure Connie's Mom We're Still Here
December 8: Another Upside-Down
This time, plants are rather obviously growing downwards out of a clear blue sky because I was looking down into a swamp. The swamp was crystal-clear water after a week of heavy rain. Swamps are not often beautiful, but this one was.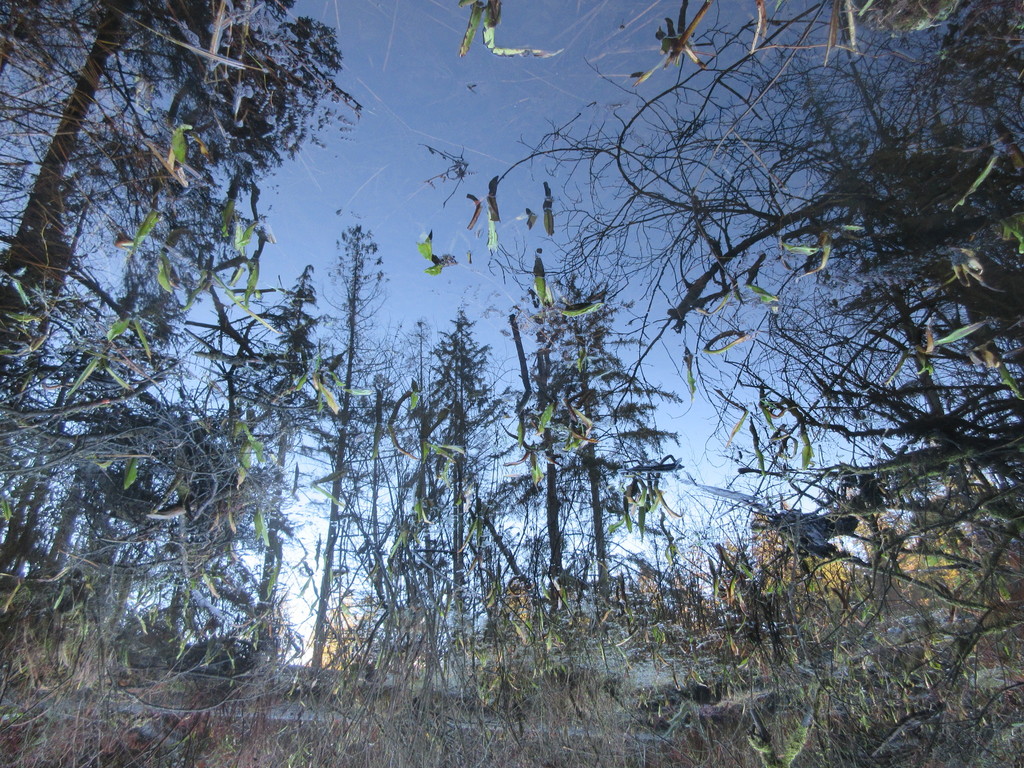 And I've been meaning to use this up for a few weeks. Our new wacko skyscraper condo building, that looks like a model sucking in her tummy for her bathing-suit shot in Sports Illustrated.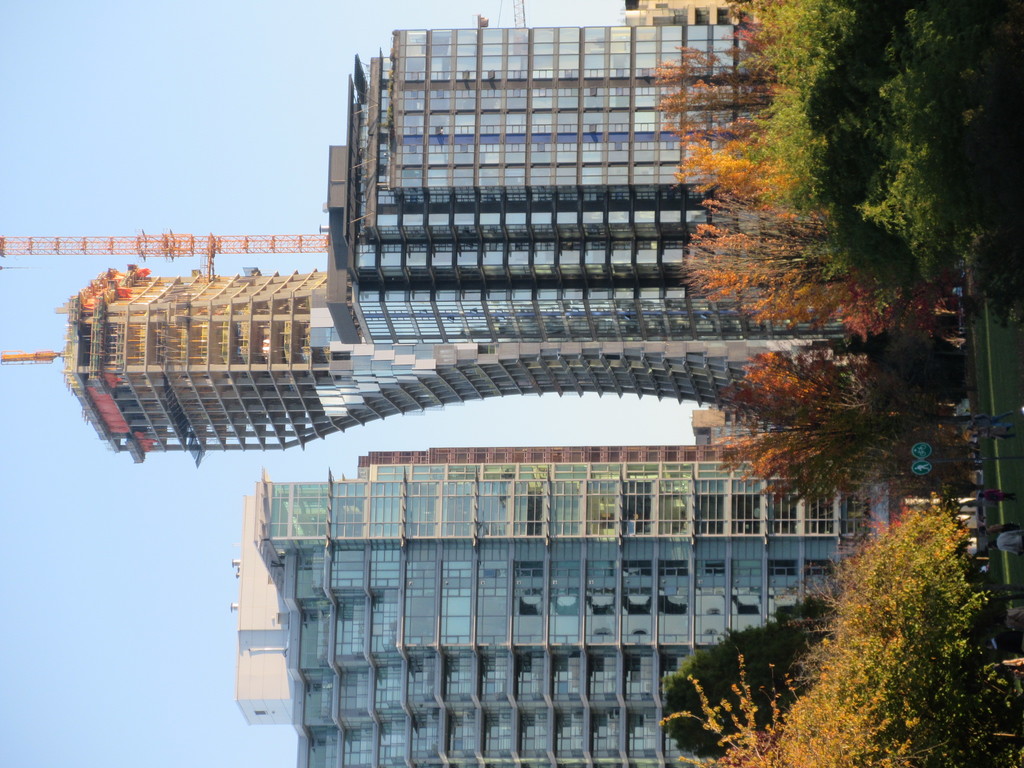 2021 December 6: ...Look a Lot Like Xmas!
2021 December 4: A Meadow Vole
2021 December 3: One Tree in the Sunlight
2021 November 30: The Soap Trail
2021 November 29: The Filter Gallery
2021 November 28: "Street Waves", New Monitor