Dora's Page: An often-daily photoblog to assure Connie's Mom that we are Not Dead Yet. ---Dora's Page looks best when your browser has a full widescreen size, with this headline on one line. (I hate tiny web-sized photos; these are big.)
August 26: Dense Flower Beds I passed in front of the Stanley Park Pavilion the other day, and found the flower beds almost totally replaced! It looks completely different than a couple of months back. Late summer flowers, I guess. A lot of yellow. But the beds were so dense: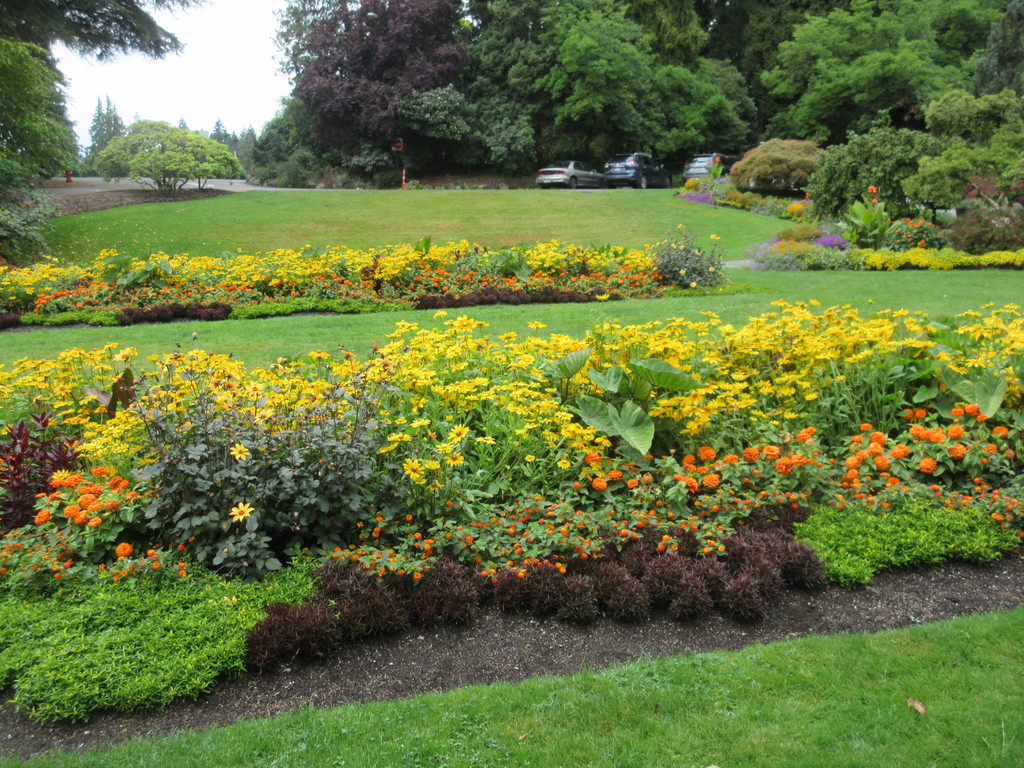 You can hardly see any dirt, or even green! Just flowers, so lush you'd think you could use them for pillows.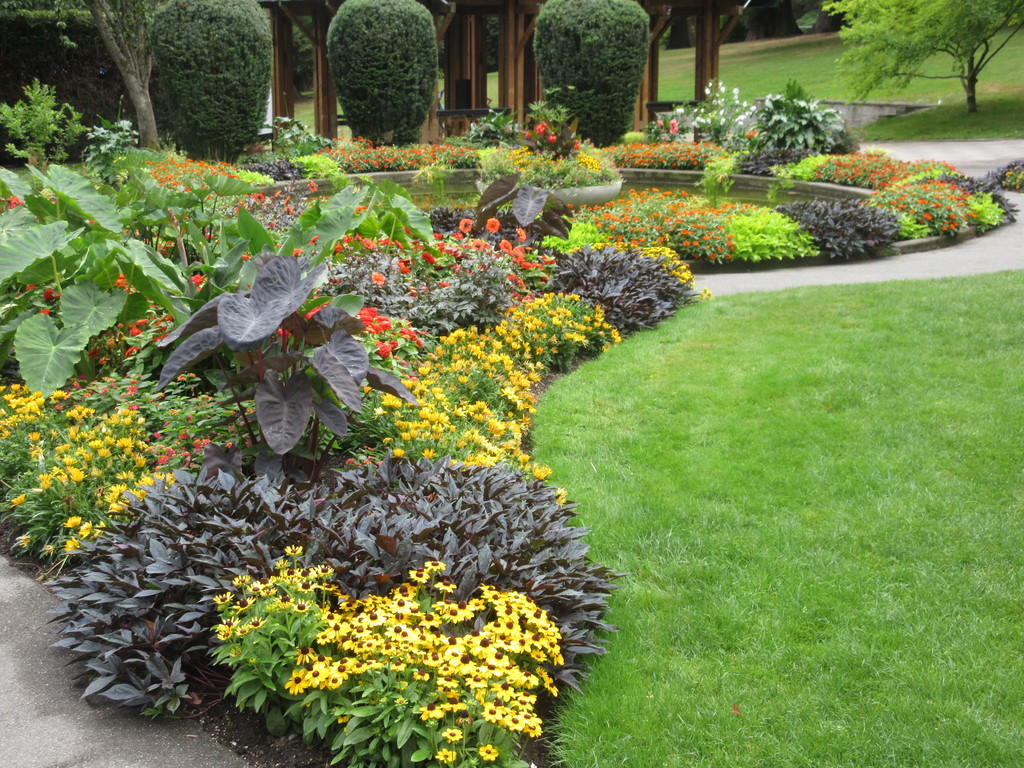 They've done a similar effect, not quite so dense, in the beds around the trees in the Rose Garden, lately: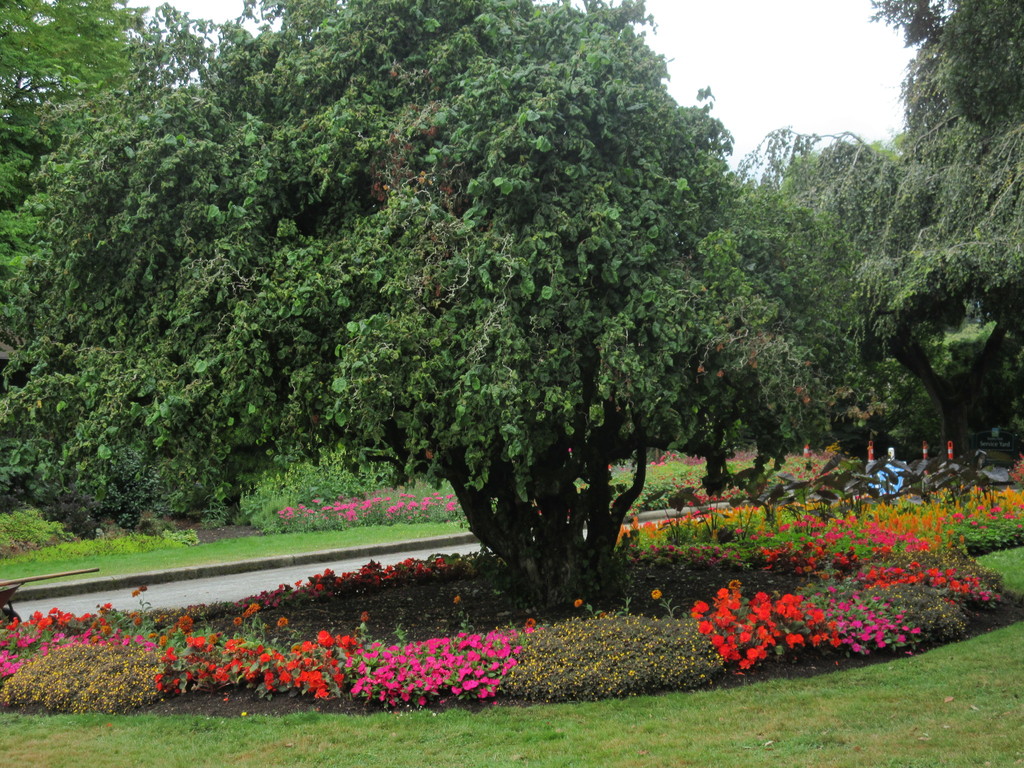 And, lastly, just a moment of comedy, that occurred entirely in my head. The dedicated gardeners of the Community Garden labour away daily, to the sound of the tennis fans next door, nice neighbours. But it suddenly looked to me as if the garden were staging an invasion of the tennis turf. Will they let the bush ramble on down the hill to occupy the court?