Dora's Page: An often-daily photoblog to assure Connie's Mom We're Still Here
December 9: What a Difference a Day Makes
Twenty-four little hours - and three minutes - later, that's what the photographs time-stamps day. The first shows how all the snow was already melted, except for the snowman, which must have been a job to pile up, somebody had to scrape one centimetre of snow off of a large area.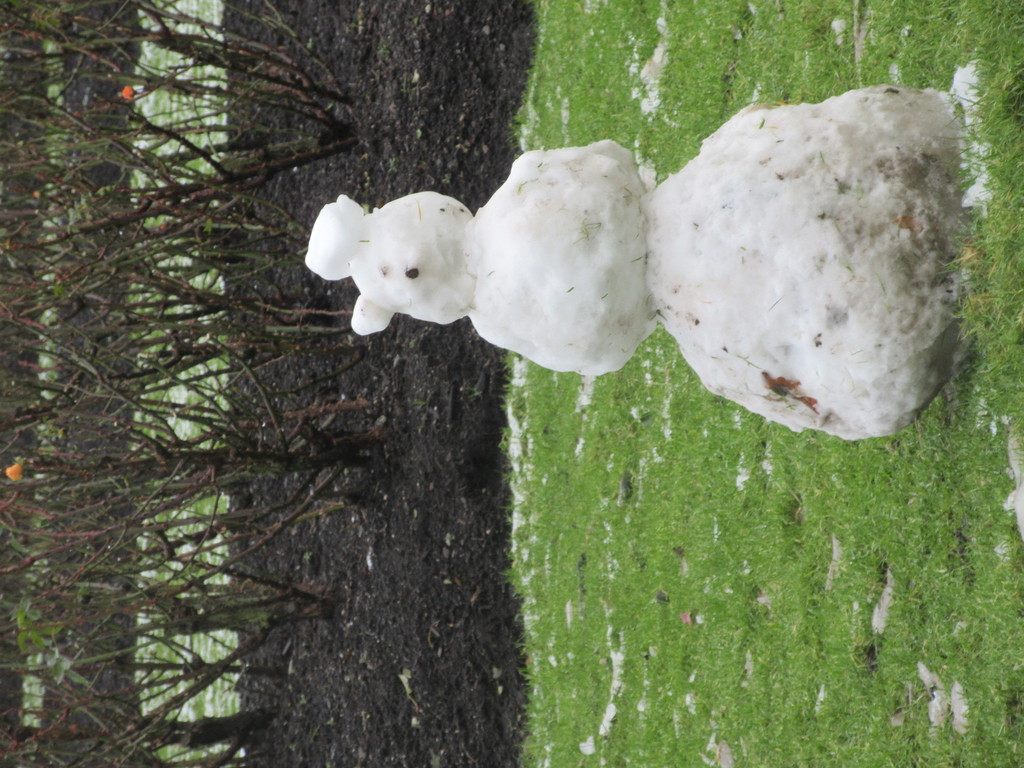 I couldn't belive any snowman was left the next day, but some was - the temperature was barely above zero, barely, the whole time.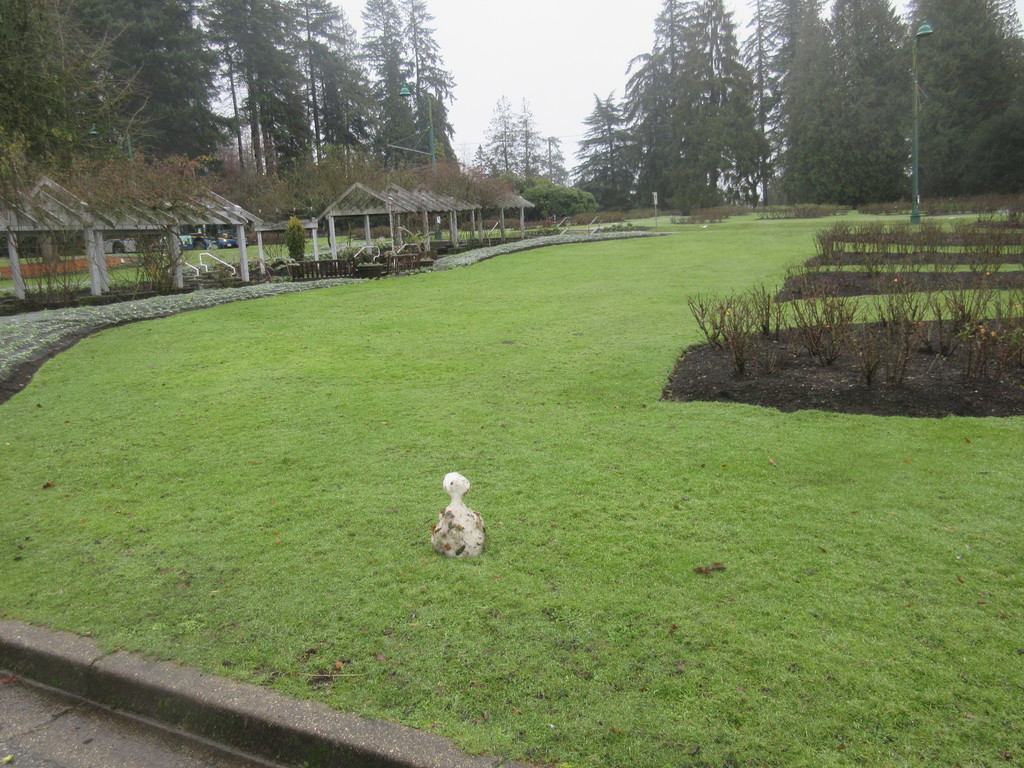 2021 December 8: Another Upside-Down
2021 December 6: ...Look a Lot Like Xmas!
2021 December 4: A Meadow Vole
2021 December 3: One Tree in the Sunlight
2021 November 30: The Soap Trail
2021 November 29: The Filter Gallery
2021 November 28: "Street Waves", New Monitor