Dora's Page: An often-daily photoblog to assure Connie's Mom We're Still Here
December 10: "Gardener" Tree Lost
Remember the "Tree Gardener" picture from last March, where the earth around the base had a little flower garden?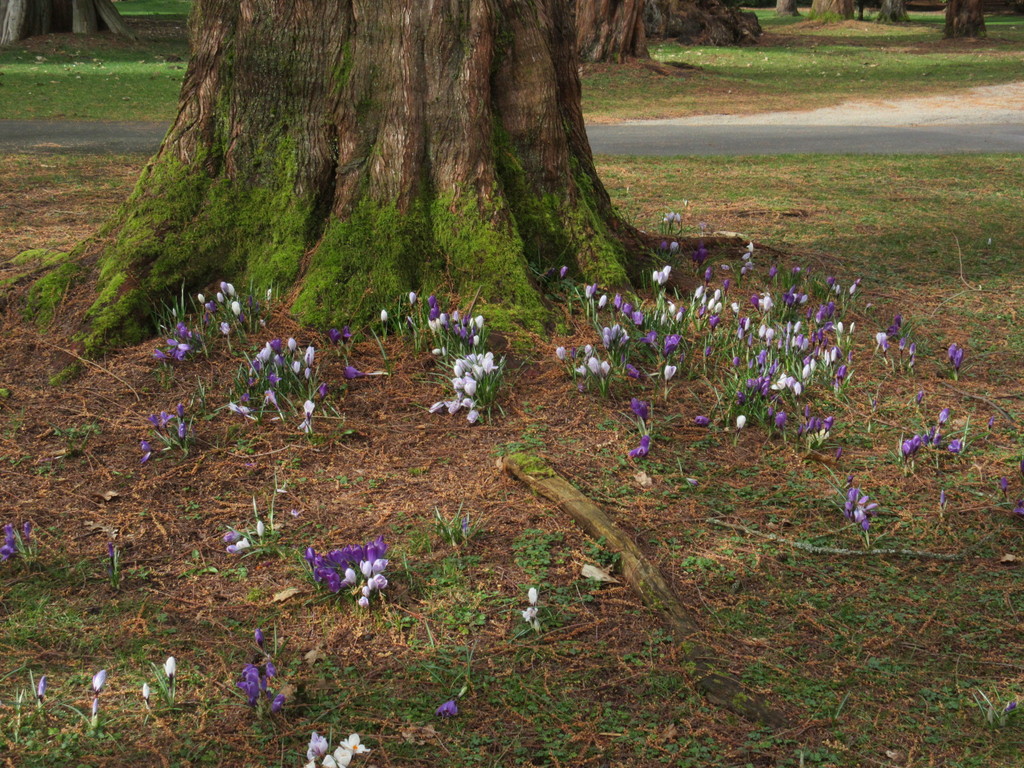 Well, I'm pretty sure it was this tree, just a few steps off the Walk, as you proceed from the Stanley statue towards the Aquarium. And, for whatever reason, they have brought its gardening days to an end.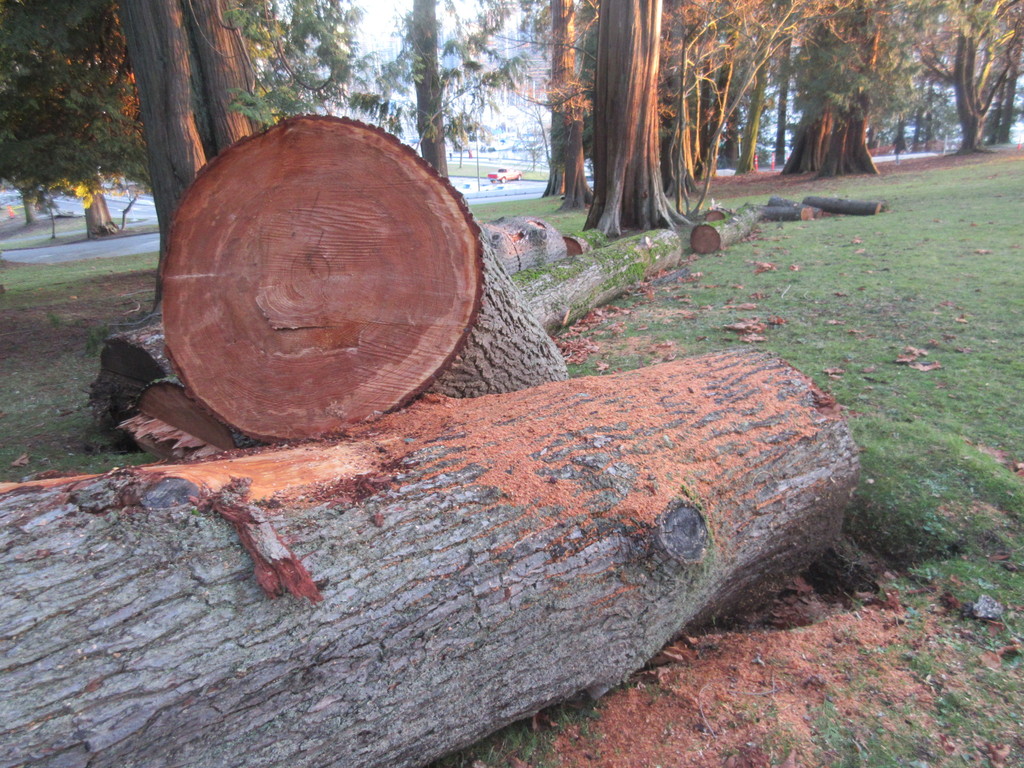 They have left the bottom 3 metres in the ground, so far, so perhaps its "gardening" days are not over. It's always sad to see one of these giants go, of course. But I'm learning to live with it; Stanley Park sure has a lot of them.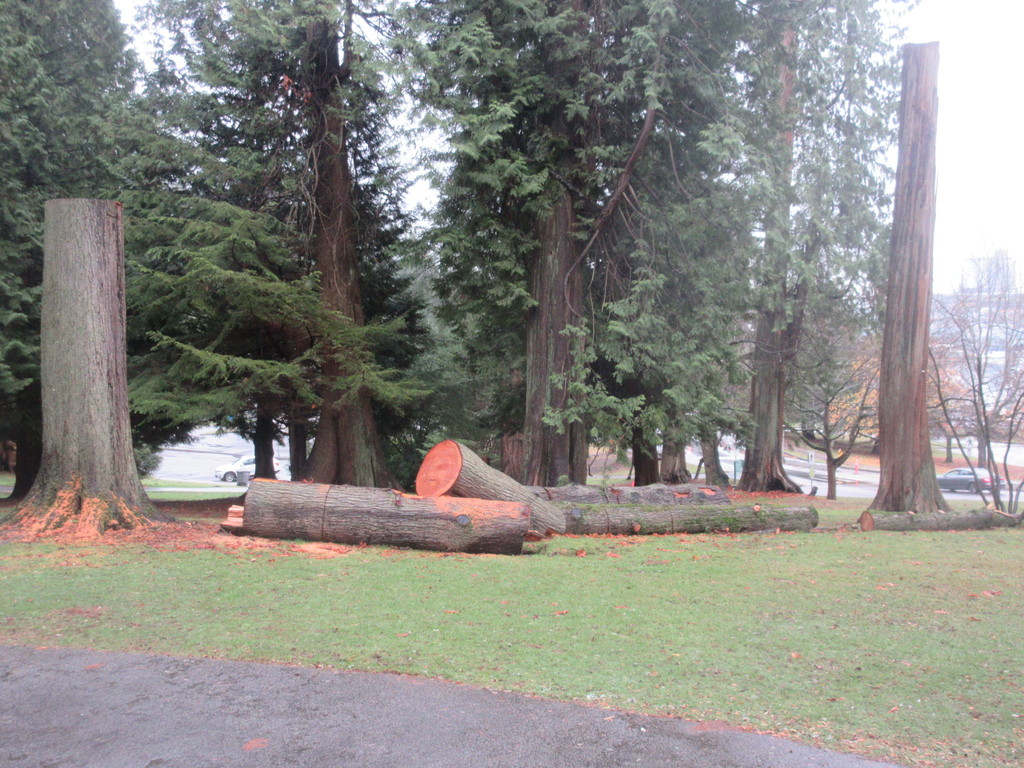 2021 December 8: Another Upside-Down
2021 December 6: ...Look a Lot Like Xmas!
2021 December 4: A Meadow Vole
2021 December 3: One Tree in the Sunlight
2021 November 30: The Soap Trail
2021 November 29: The Filter Gallery
2021 November 28: "Street Waves", New Monitor