Dora's Page: An often-daily photoblog to assure Connie's Mom that we are Not Dead Yet. ---Dora's Page looks best when your browser has a full widescreen size, with this headline on one line. (I hate tiny web-sized photos; these are big.)
August 27: Birds on Logs, Flowers in Vase It's been a while since I got in a good shot of those amazing Blue Herons, and I caught a good one the other day. Such dramatic-looking creatures, all angles and long lines.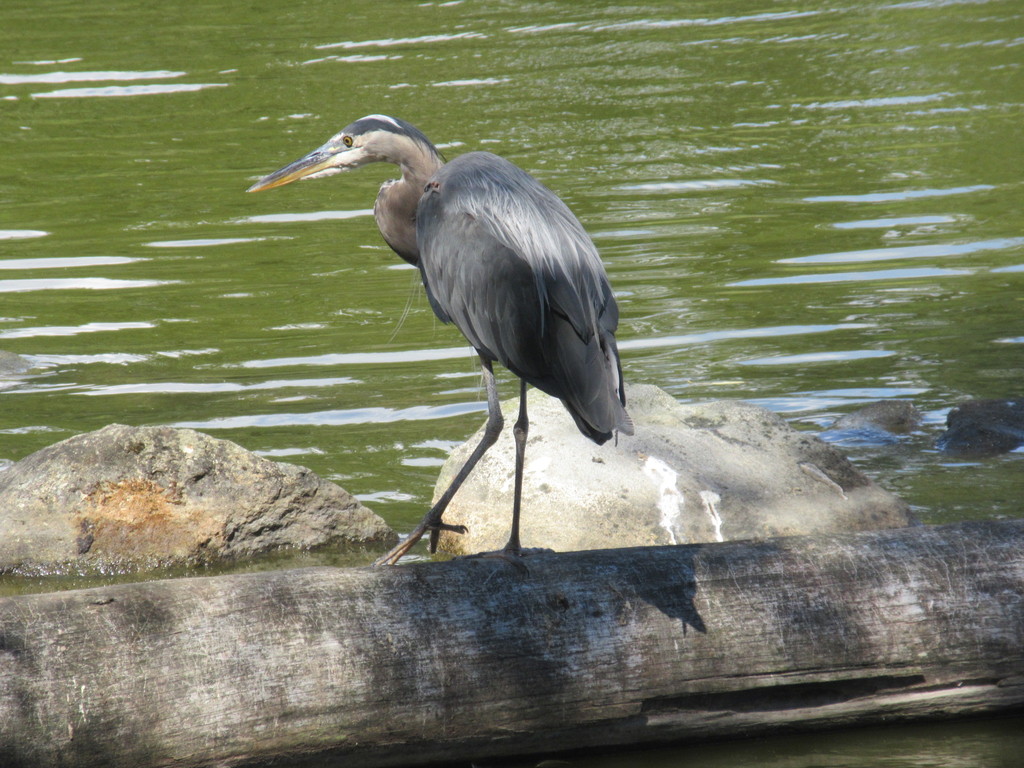 By sharp comparison, for instance, this seagull on a tree nearby seems sort of tubby-looking, a bird ready for some sort of more-comedic scene.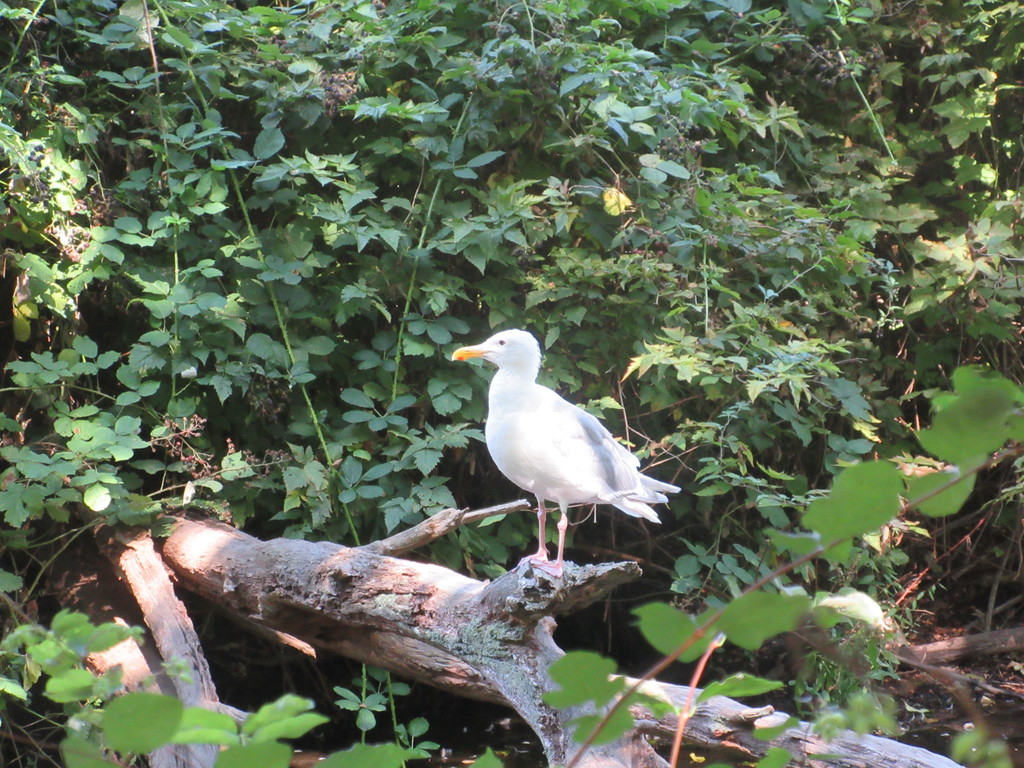 Across the Lagoon, the ducks have become so trustful of the humans all around them, just a few paces away, that they become literal "sitting ducks" and even catch up on some sleep, no fear of being turned into supper. What a place.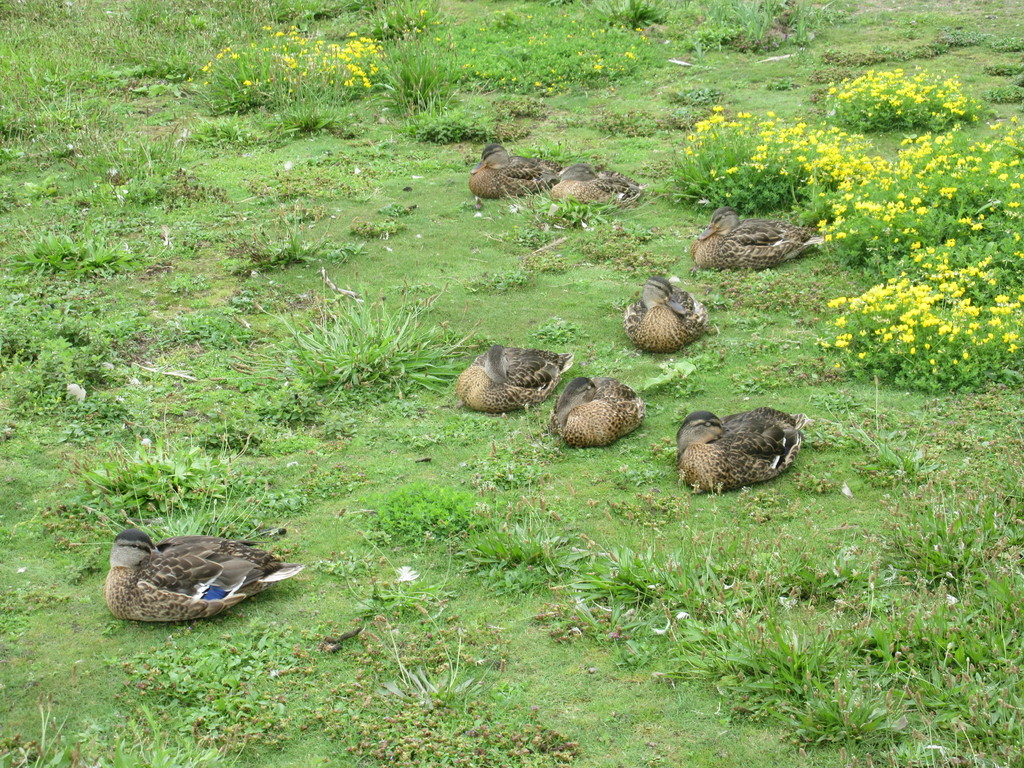 These flowers have died off over the last few days, but I snapped them with this nice backdrop before they turned. I bought them because they seemed almost unreal, as if they were white flowers that had been coloured with a highlighter from the school supplies.