Dora's Page: An often-daily photoblog to assure Connie's Mom that we are Not Dead Yet. ---Dora's Page looks best when your browser has a full widescreen size, with this headline on one line. (I hate tiny web-sized photos; these are big.)
August 28: Rose Garden, Late Summer I hate to admit it, but it is indeed, Late Summer. The Rose Garden has changed. It's important to stress that it is still choked with exuberant roses, all over.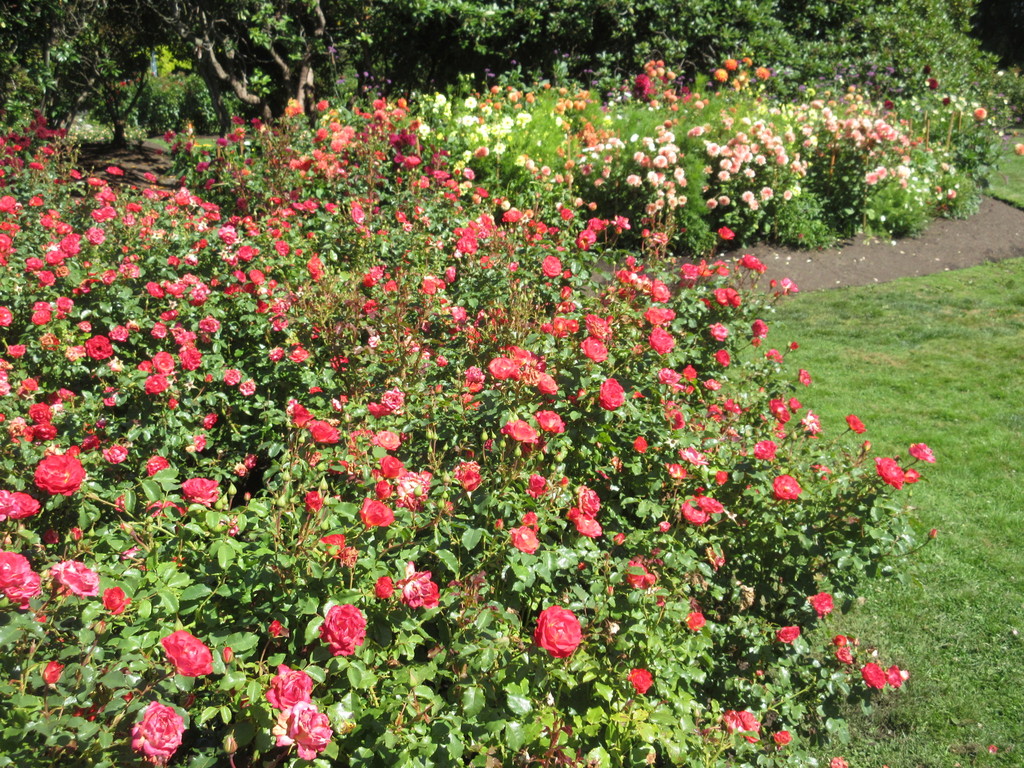 However, there are also some bushes gone almost bare.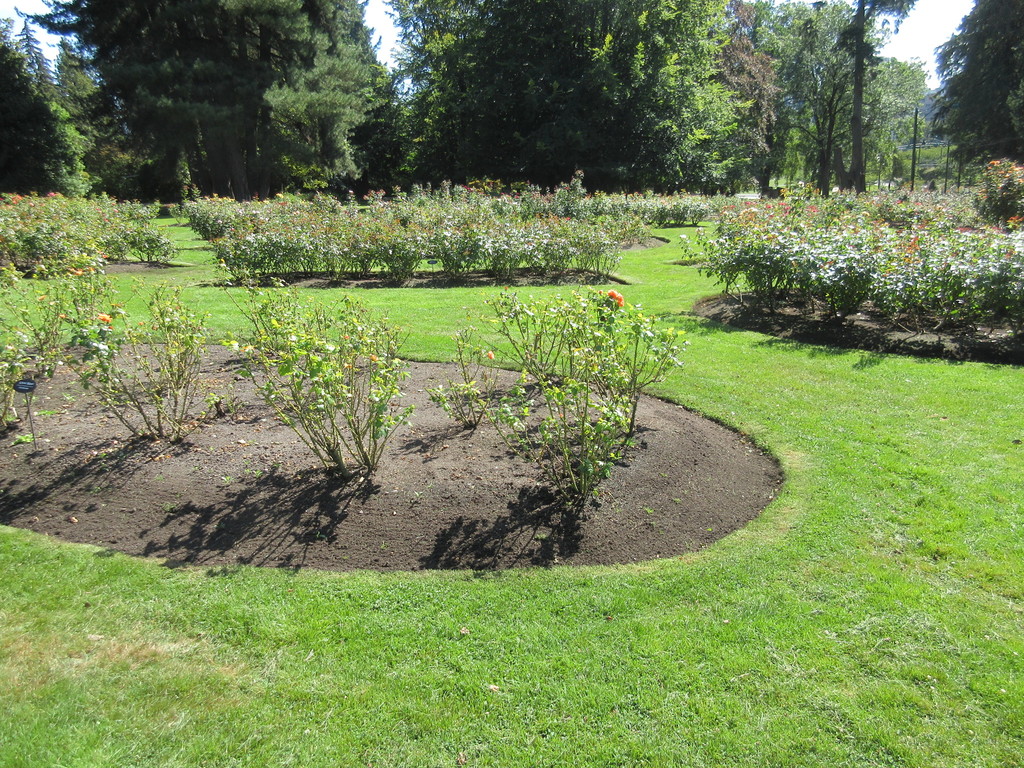 A fair portrait shows how it is: some beds are done, some still going strong, many starting to look a little thin. It's time to spend time there before picnic weather ends! I'm hauling Connie out this weekend.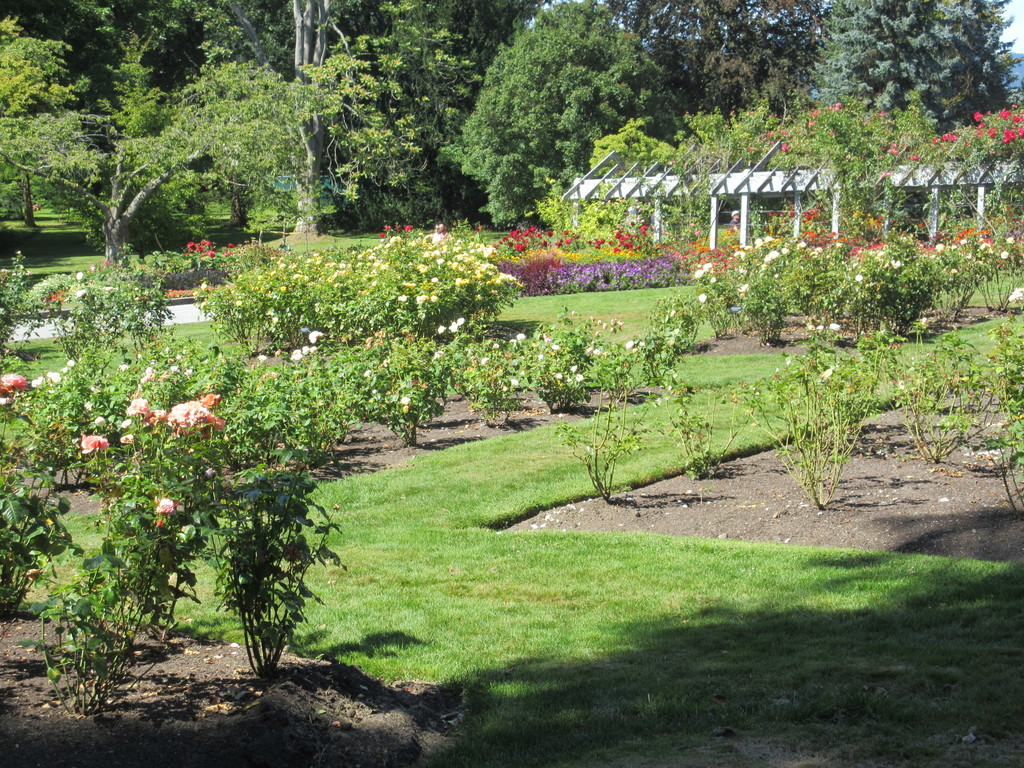 And, also in the Rose Garden, those beds of very verticle plants are still in full flower. I have to admit they're special.