Dora's Page: An often-daily photoblog to assure Connie's Mom We're Still Here
December 11: Back to Early Fall
I have some new pictures, but I need some cheering up. (Good weather today, at least.) I'm sad about Christmas being partially cancelled by the unvaccinated nitwits. These are some of the best pictures from early Fall. That poor doomed park, again: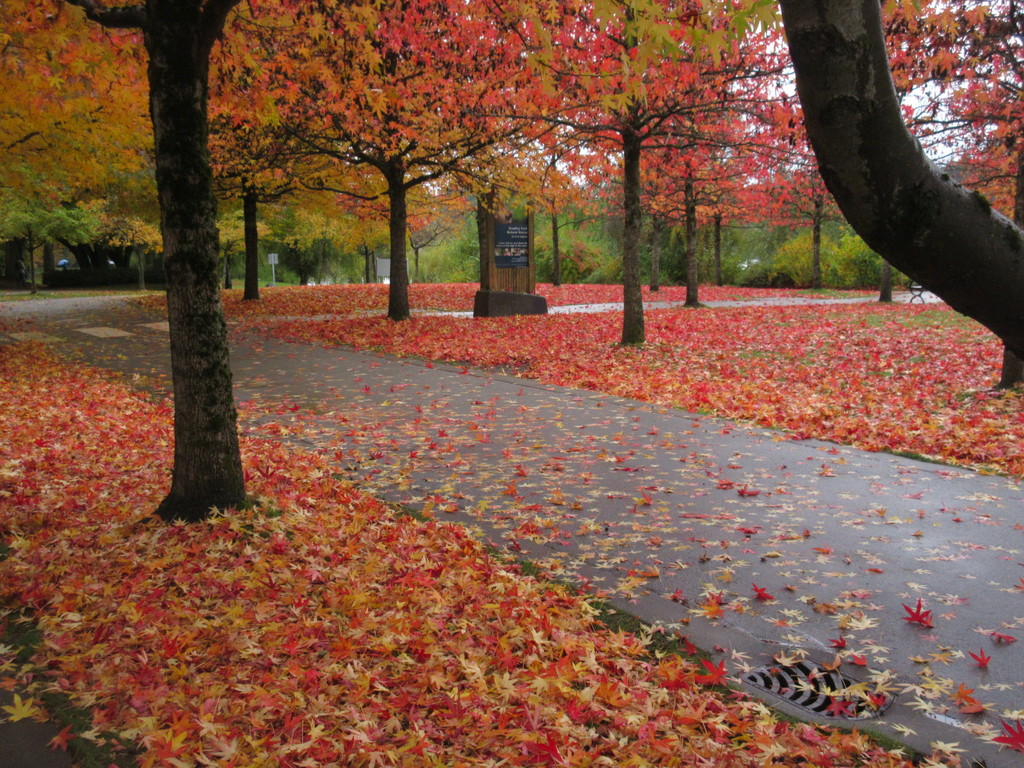 And yet another picture of a Blue Heron - but the water background on this one, I'm especially happy with.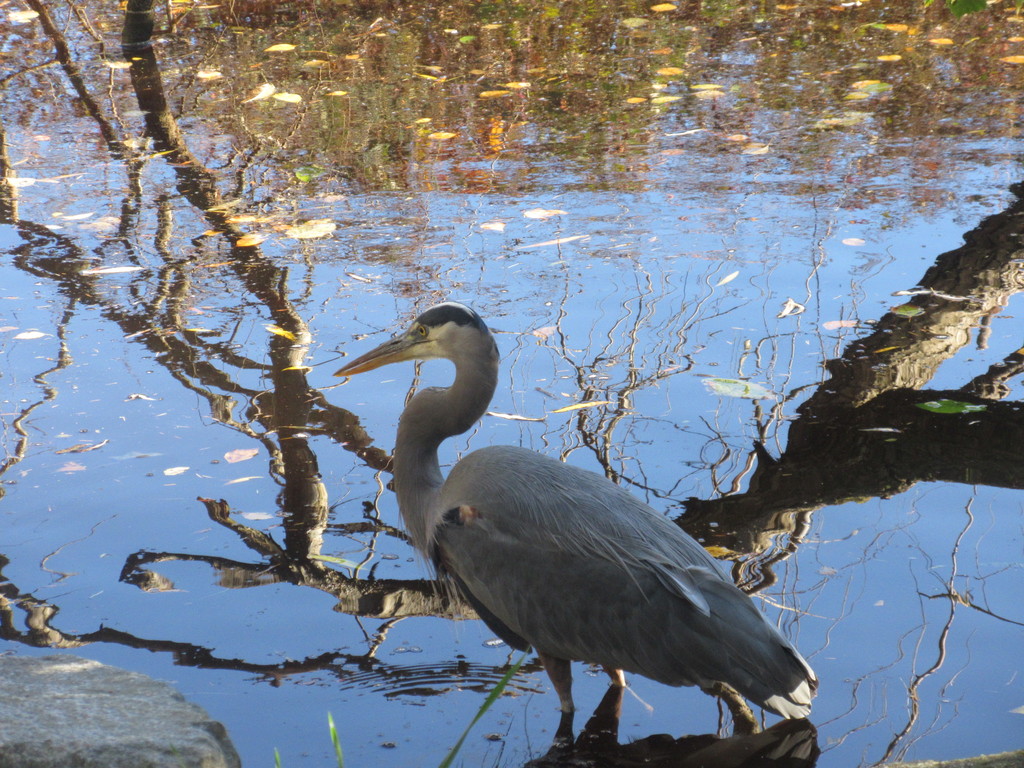 2021 December 10: Gardener Tree, Lost
2021 December 9: Melting Snowman
2021 December 8: Another Upside-Down
2021 December 6: ...Look a Lot Like Xmas!
2021 December 4: A Meadow Vole
2021 December 3: One Tree in the Sunlight
2021 November 30: The Soap Trail
2021 November 29: The Filter Gallery
2021 November 28: "Street Waves", New Monitor