Dora's Page: An often-daily photoblog to assure Connie's Mom that we are Not Dead Yet. ---Dora's Page looks best when your browser has a full widescreen size, with this headline on one line. (I hate tiny web-sized photos; these are big.)
August 29: Need A Flower Day I wrote about care-homes today on the other blog, about losing Mom. Sad thoughts, even when 17 years gone. So, today, is just pictures of flowers everywhere.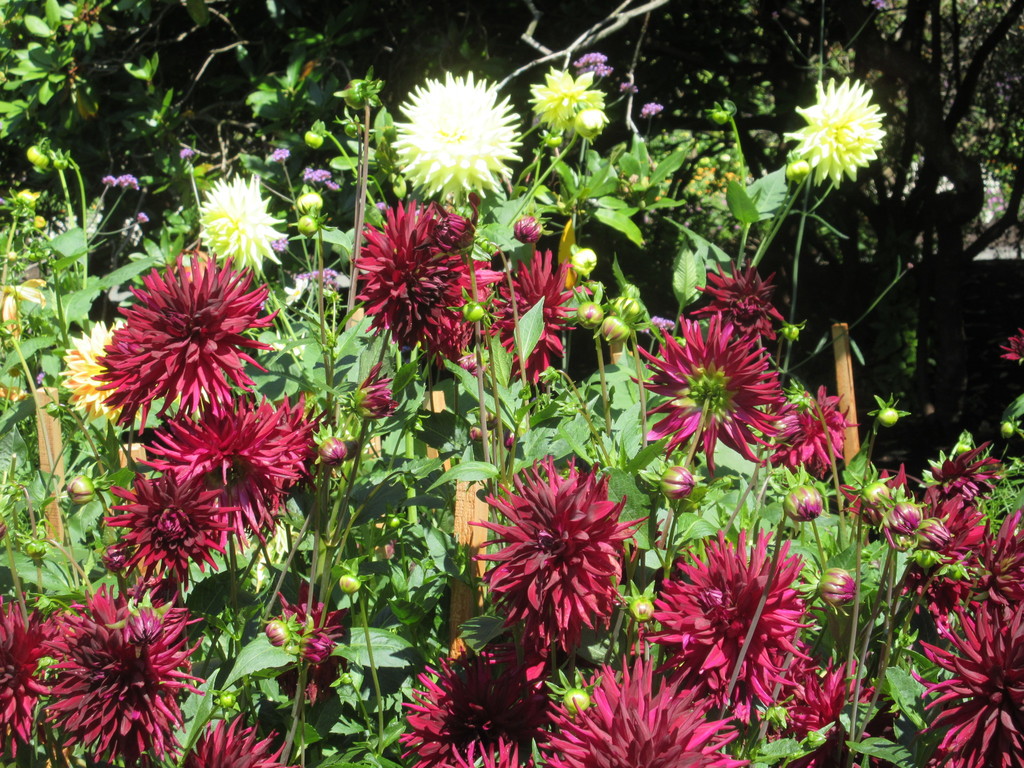 The Community Garden has a few roses, too.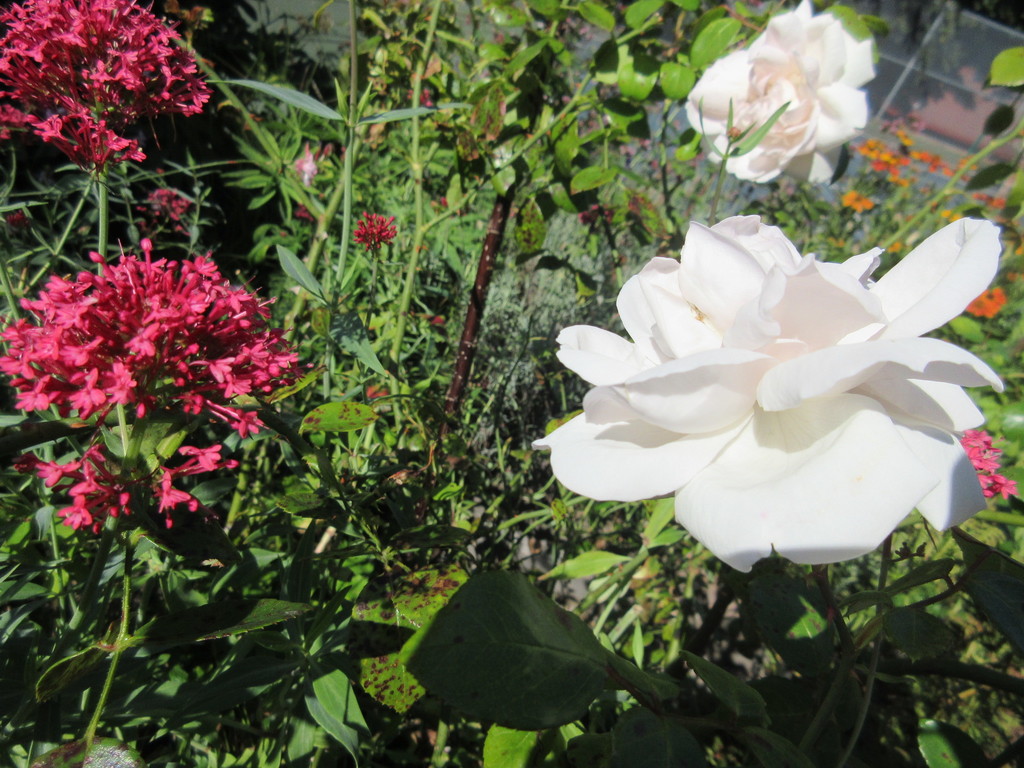 I like taking pictures where the flowers are this "wall" completely filling the frame. Today, I just want to stare at that wall.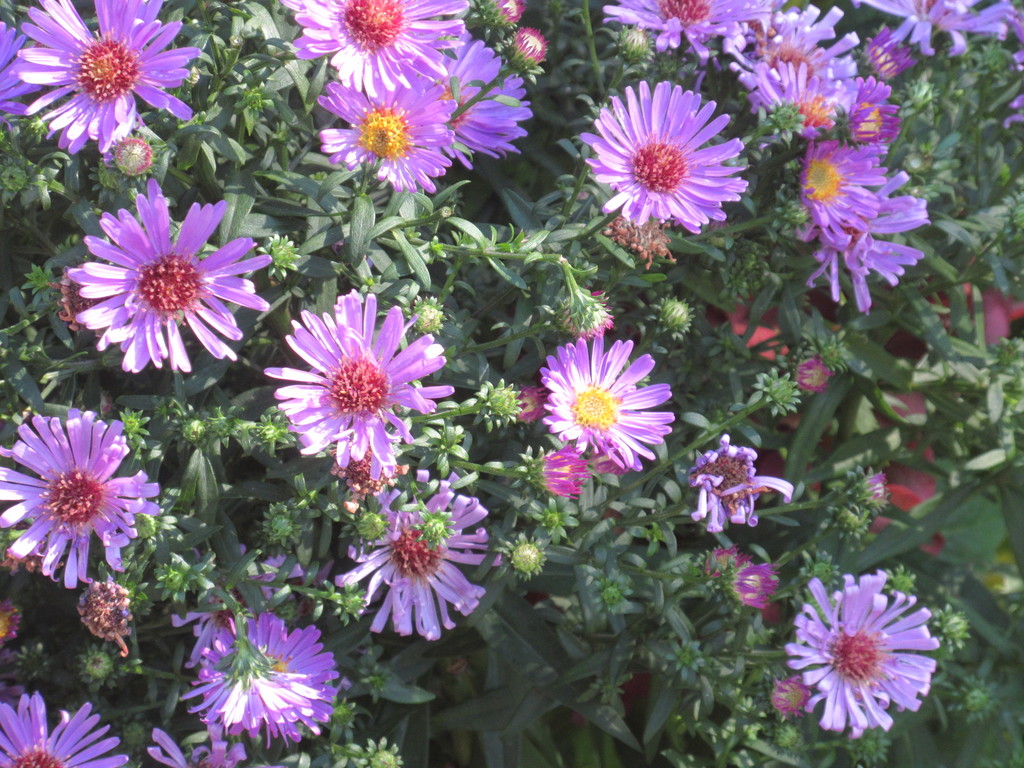 And, hey! Those "pinkfingers", as I dubbed them, are changing, growing, some changing colour! It's very cool to watch.