Dora's Page: An often-daily photoblog to assure Connie's Mom We're Still Here
December 12: Neighbourhood Christmas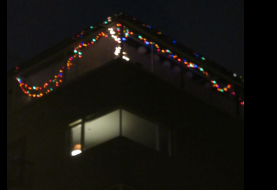 I'll be showing one neighbourhood light display every day this week. We large-building dwellers are mostly very, very lame in this department. I've got Casa Brander up in lights, all around our big glassed-in patio, but it looks pretty thin on an otherwise dark building. (And mostly, dark street. Sigh.) The picture was awful, so I've shrunk it a lot.

It's the remaining single-family-detached houses left in the West End that put on not just fabulous gardening in summer, but wonderful Xmas displays in the winter.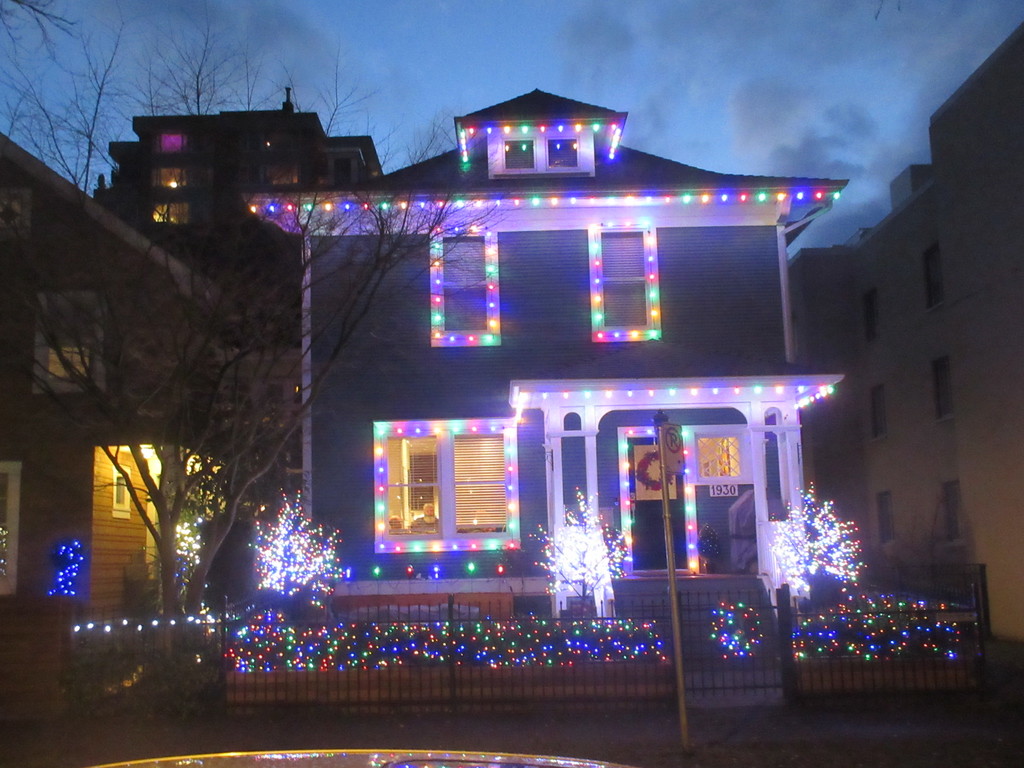 2021 December 11: Back to Early Fall
2021 December 10: Gardener Tree, Lost
2021 December 9: Melting Snowman
2021 December 8: Another Upside-Down
2021 December 6: ...Look a Lot Like Xmas!
2021 December 4: A Meadow Vole
2021 December 3: One Tree in the Sunlight
2021 November 30: The Soap Trail
2021 November 29: The Filter Gallery
2021 November 28: "Street Waves", New Monitor