Dora's Page: An often-daily photoblog to assure Connie's Mom that we are Not Dead Yet. ---Dora's Page looks best when your browser has a full widescreen size, with this headline on one line. (I hate tiny web-sized photos; these are big.)
September 2: Indoor Gardening
I'm cutting down to 3 pictures today, and soon 2, I'm sure. Vancouver is running out of summer, and out of flowers. But we have some in the house. I promised you a look at that geranium you kept for us all those months, and it's going great: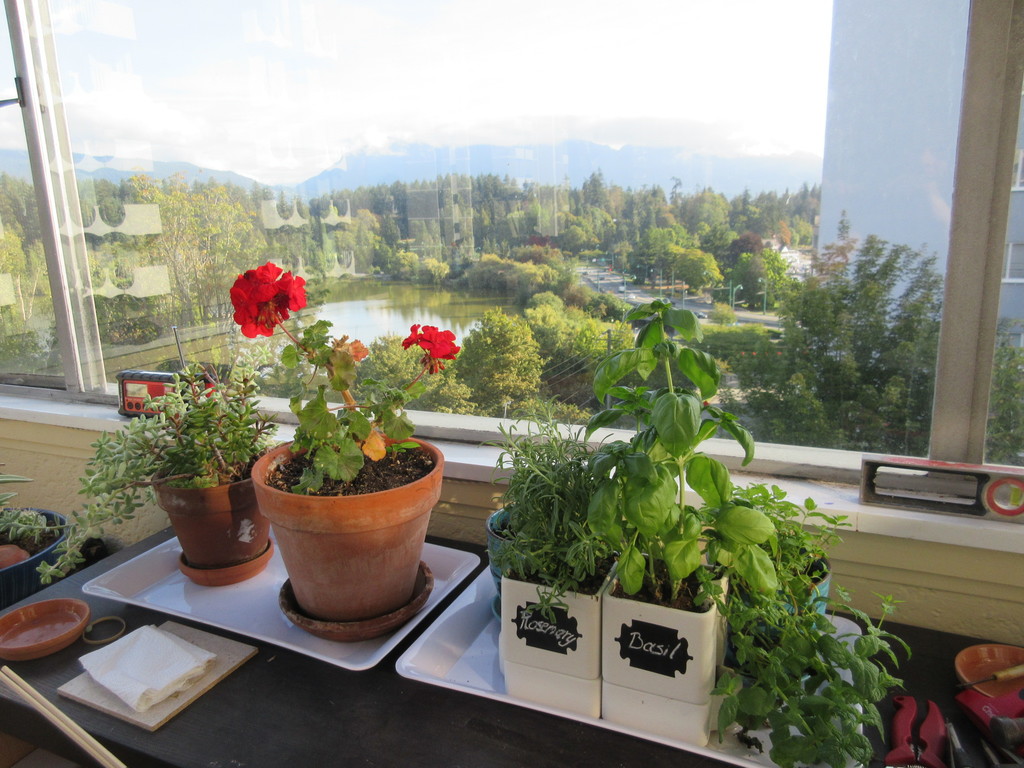 I also found some bargains at the flower shop, filled the vase for this week with a bouquet of two flowers, including roses: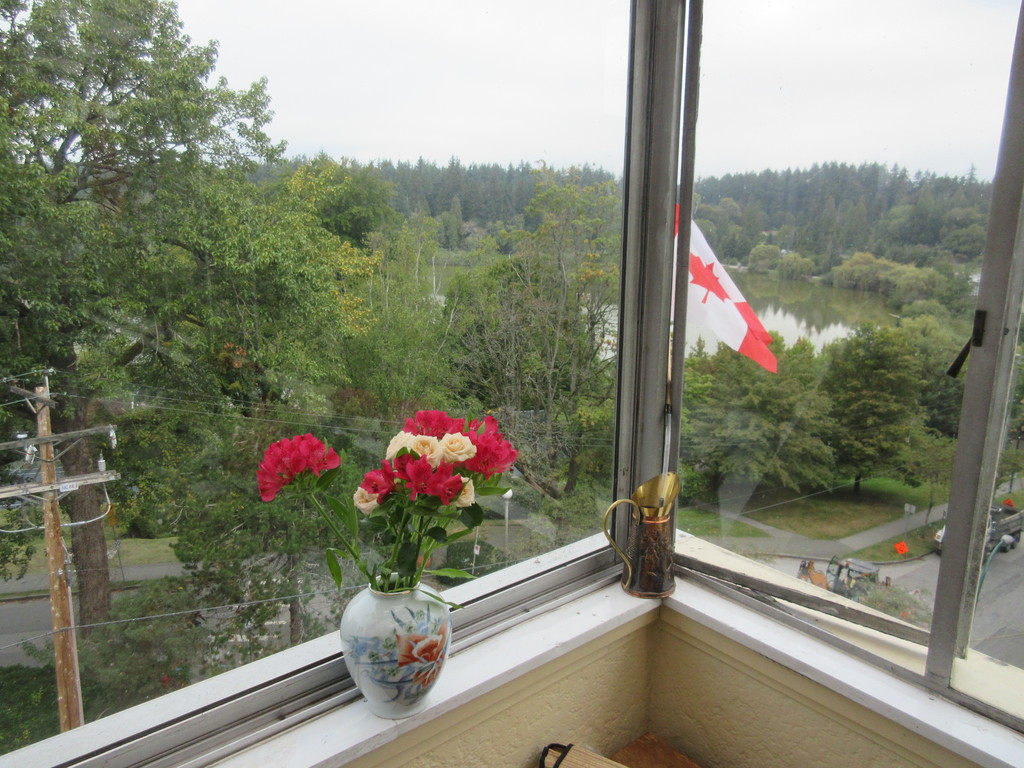 And this is a great shot of some flowers down in the community garden that I've been following for a few weeks. I'd thought they were already in full bloom, but at the end, the petals grow out in every direction into a full sphere.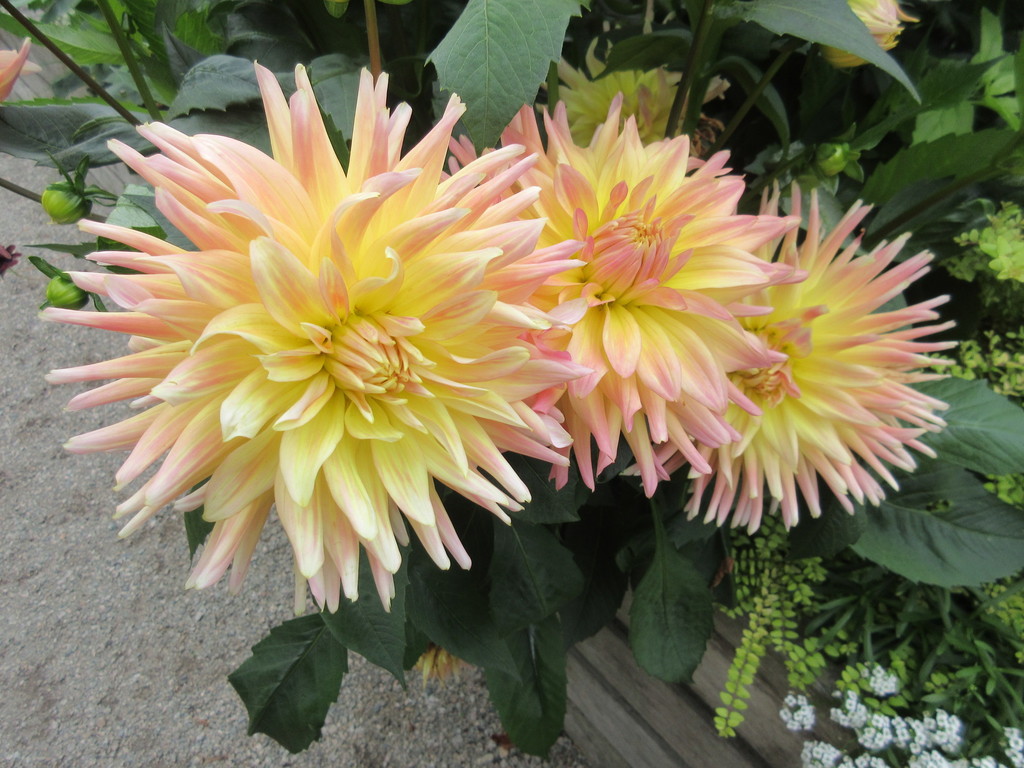 We have guests coming for supper tonight! Just an overnight stay, but then they'll be back for the weekend, too. A pretty big deal in these isolated times.