Dora's Page: An often-daily photoblog to assure Connie's Mom We're Still Here
December 13: Neighbour's Outdoor Trees
Outdoor decorations are really rare in our neighbourhood, so I'm going to celebrate them all. It's not conifers that people decorate here, but leafless deciduous trees.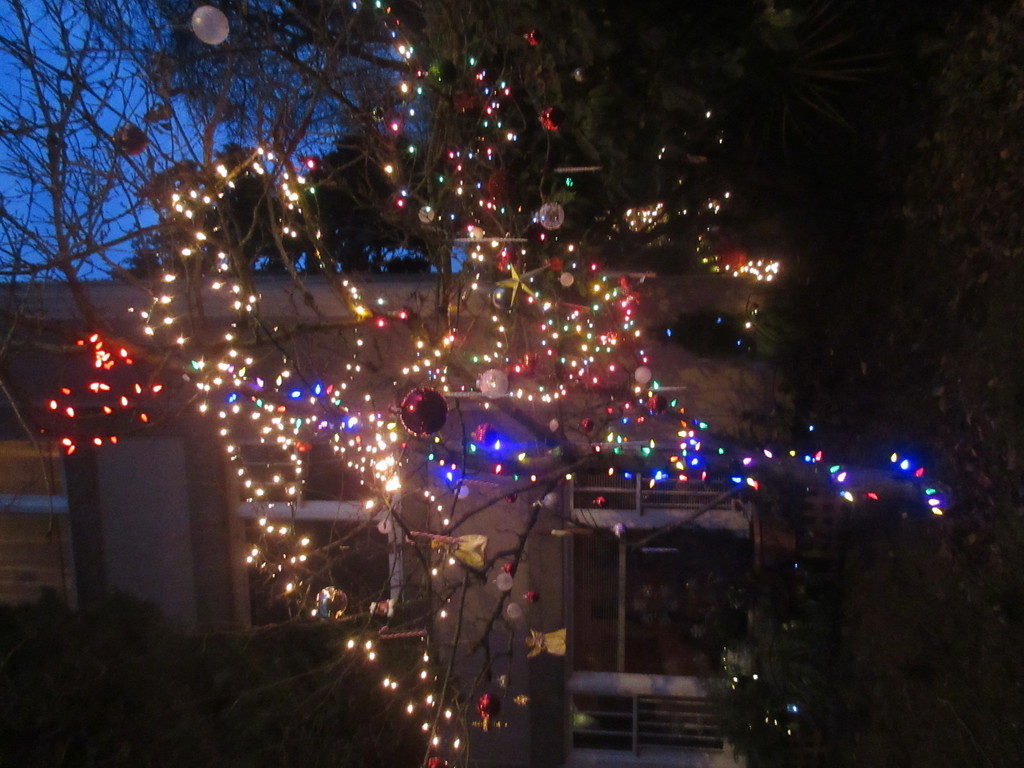 The glare washes much of it out, but this display is improved by Christmas decorations up in that lovely cut-glass window.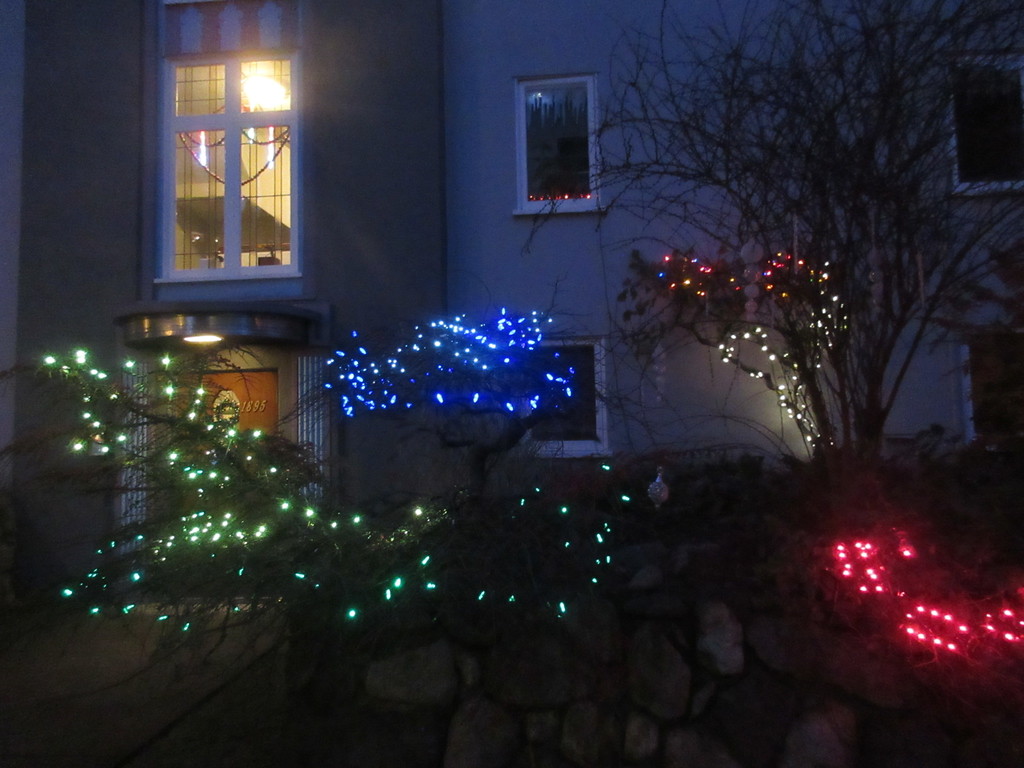 2021 December 12: Neighbourhood Christmas
2021 December 11: Back to Early Fall
2021 December 10: Gardener Tree, Lost
2021 December 9: Melting Snowman
2021 December 8: Another Upside-Down
2021 December 6: ...Look a Lot Like Xmas!
2021 December 4: A Meadow Vole
2021 December 3: One Tree in the Sunlight
2021 November 30: The Soap Trail
2021 November 29: The Filter Gallery
2021 November 28: "Street Waves", New Monitor