Dora's Page: An often-daily photoblog to assure Connie's Mom that we are Not Dead Yet. ---Dora's Page looks best when your browser has a full widescreen size, with this headline on one line. (I hate tiny web-sized photos; these are big.)
September 3: The Bees Knees
There's still no sign of the Great Bee Die-Off around here. I find plants that are practically swarmed with them, just pollinating like crazy. I caught some nice close-ups yesterday.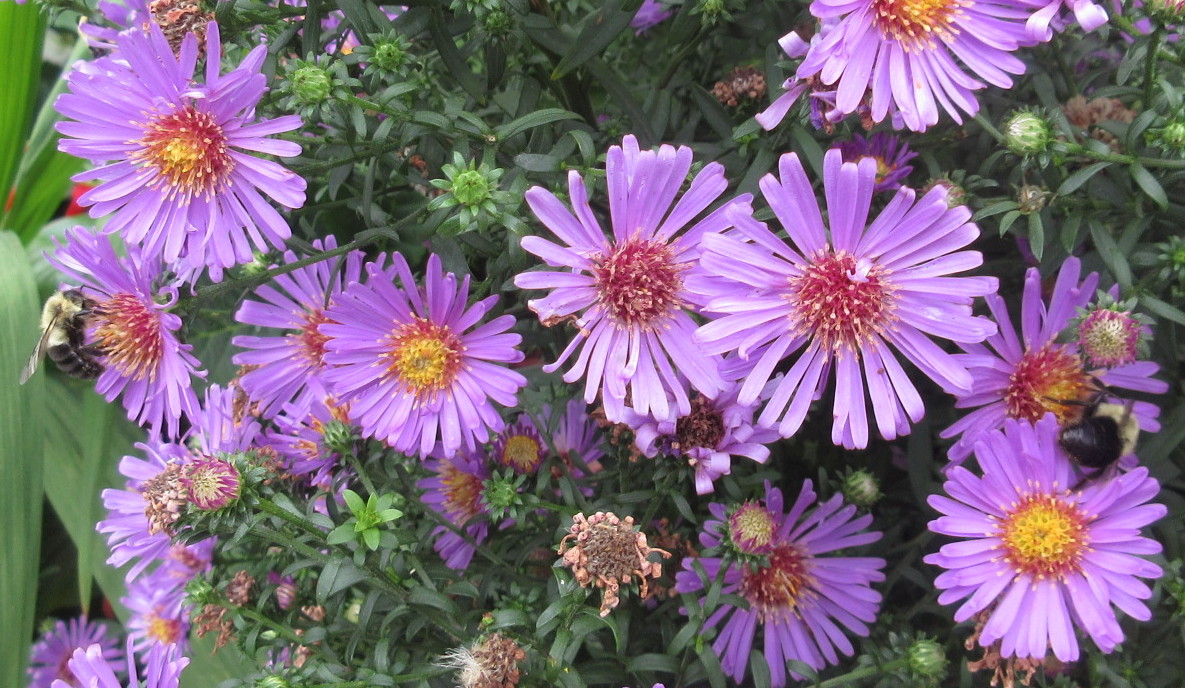 This one, close enough to examine all the transparent plates that make up the wings. I've been stung by bees, just just can't summon up any fear of them. They're just fascinating.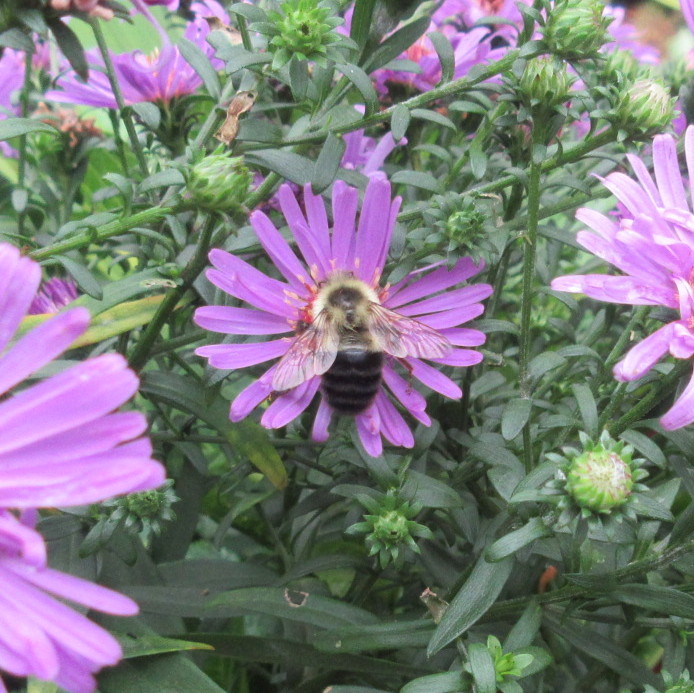 I've been by this tree a hundred times at least. Yesterday was the first time it struck me that the fallen log had been there for the whole growth cycle of the tree that now towers above it. The long, long second-life of these trees, as very slowly decaying logs and stumps, over perhaps a century, never, umm...gets old. Sorry.