Dora's Page: An often-daily photoblog to assure Connie's Mom We're Still Here
December 16: Larger Buildings Sometimes Decorate
Three pictures today, because they're pretty lame compared to the decorated single-family houses. But, effort must be acknowledged, and some buildings at least made some effort.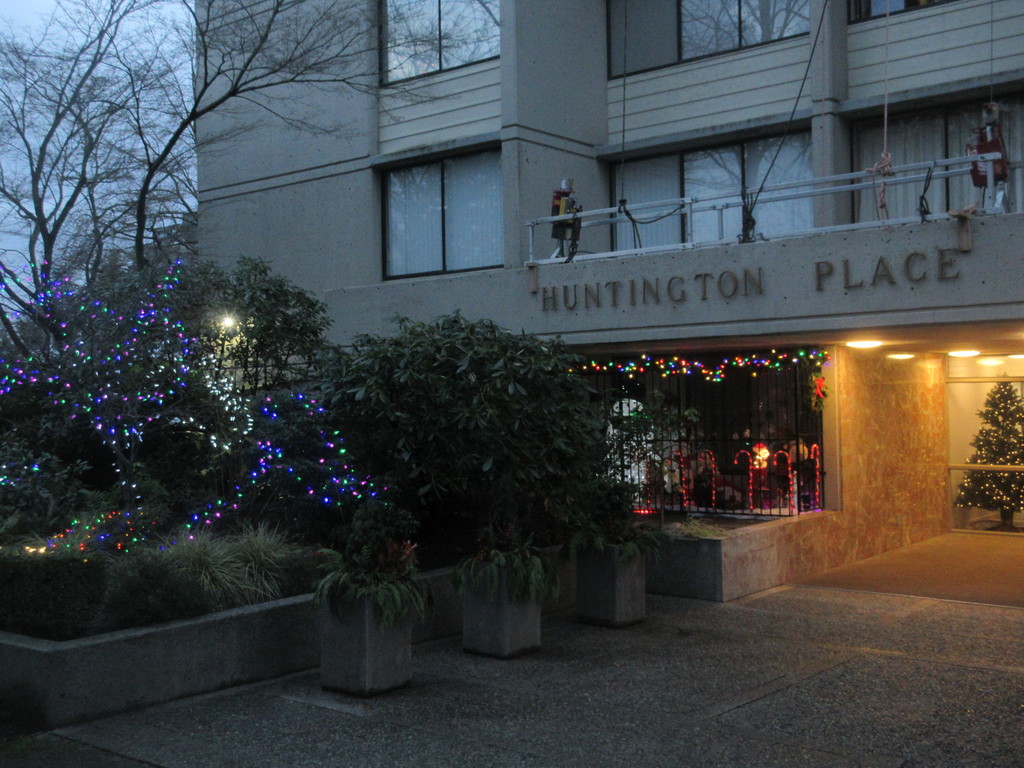 Sometimes, it's more the foliage out front that get the decoration, and the choice is wise. A giant bouquet of light.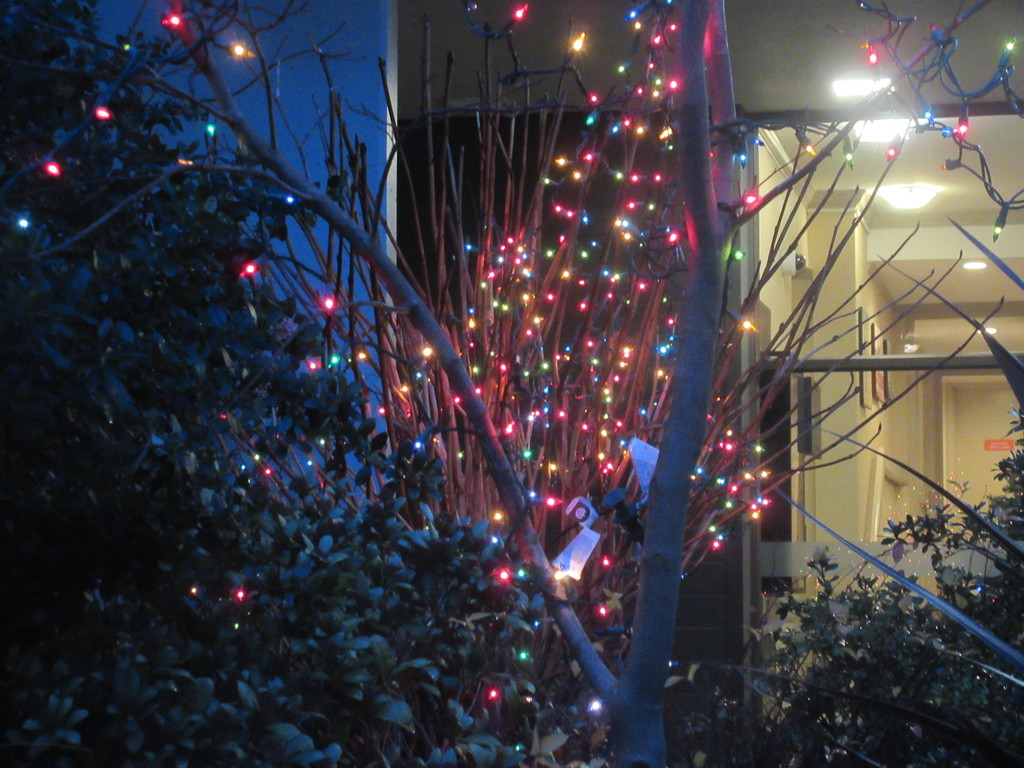 I botched a couple of better apartment pictures, where individual action on the balconies added up to a nice display by the building. This one, at least tried.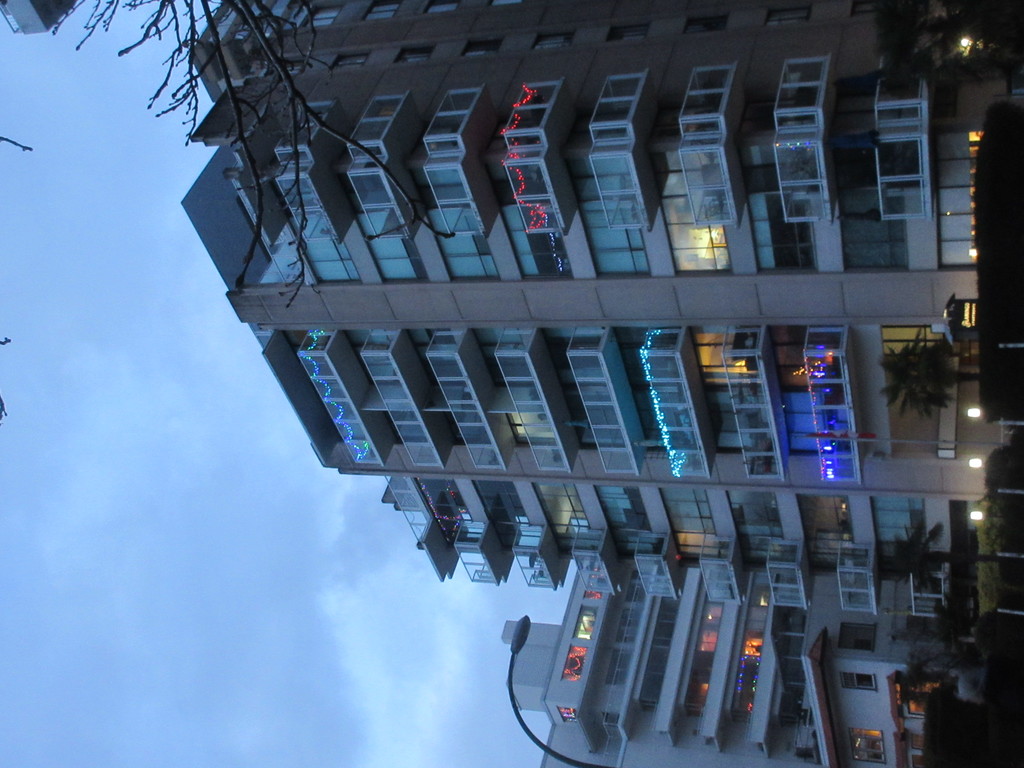 2021 December 15: Tudor House Christmas
2021 December 14: Neighbourhood Winner!
2021 December 13: Neighbourhood Outdoor Christmas
2021 December 12: Neighbourhood Christmas
2021 December 11: Back to Early Fall
2021 December 10: Gardener Tree, Lost
2021 December 9: Melting Snowman
2021 December 8: Another Upside-Down
2021 December 6: ...Look a Lot Like Xmas!
2021 December 4: A Meadow Vole
2021 December 3: One Tree in the Sunlight
2021 November 30: The Soap Trail
2021 November 29: The Filter Gallery
2021 November 28: "Street Waves", New Monitor