Dora's Page: An often-daily photoblog to assure Connie's Mom that we are Not Dead Yet. ---Dora's Page looks best when your browser has a full widescreen size, with this headline on one line. (I hate tiny web-sized photos; these are big.)
September 4: Another Bee, and a Toy Tugboat
I got one more bee close-up I just have to share. The little camera is fussy about doing close-up shots, I often have to take them a few times to get it. The results are sure worth it, though.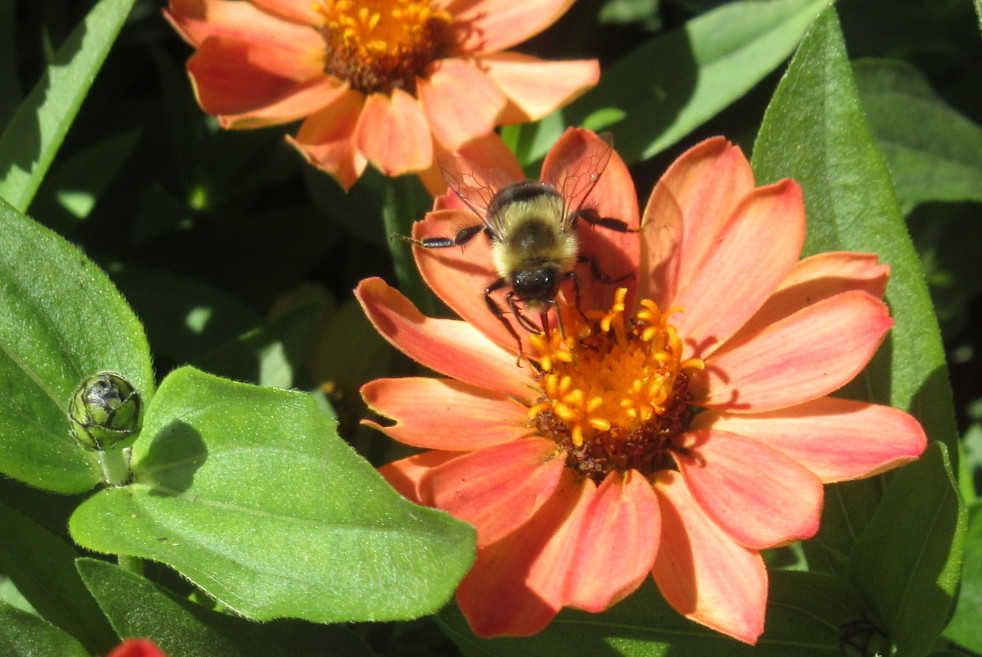 This really caught my eye the other day. It reminded me of those toy-like little ferrys that go across False Creek to Granville Island, which is to say it reminded me of an actual bathtub toy tugboat.
It's not a tugboat, obviously, since a real one is also shown in the picture, which has an engine bigger than the entire cute boat, and much more protection. I guess it's a pleasure craft - a very welcome change from the usual all-white racing-car streamlined look. Very few boats can go fast enough to get a ticket in a school zone: what do they need all that streamlining for, anyway?