Dora's Page: An often-daily photoblog to assure Connie's Mom We're Still Here
December 21: Fascinating Natural Phenomenon
Take a closer look at the little patches of ice on the surface of Beaver Lake, the other day. They are several centimetres, a good 2 inches, above the water surface.
If you look at the closest one, on the right, you can see the reflection of the bottom of the ice-plate in the water below!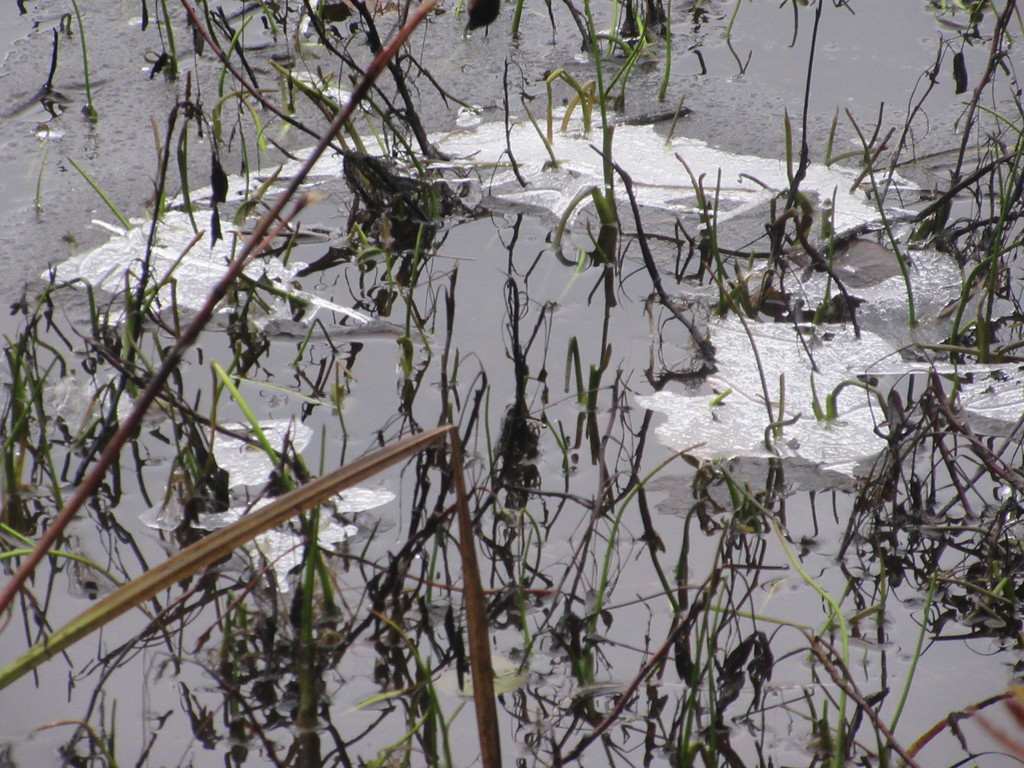 What's going on here? The rains fill Beaver Lake up, and it freezes in the wee (coldest) hours of the morning...but Beaver Lake is constantly being drained, at quite a rapid pace, as this photo of the stream down Ravine Trail shows, a few minutes later.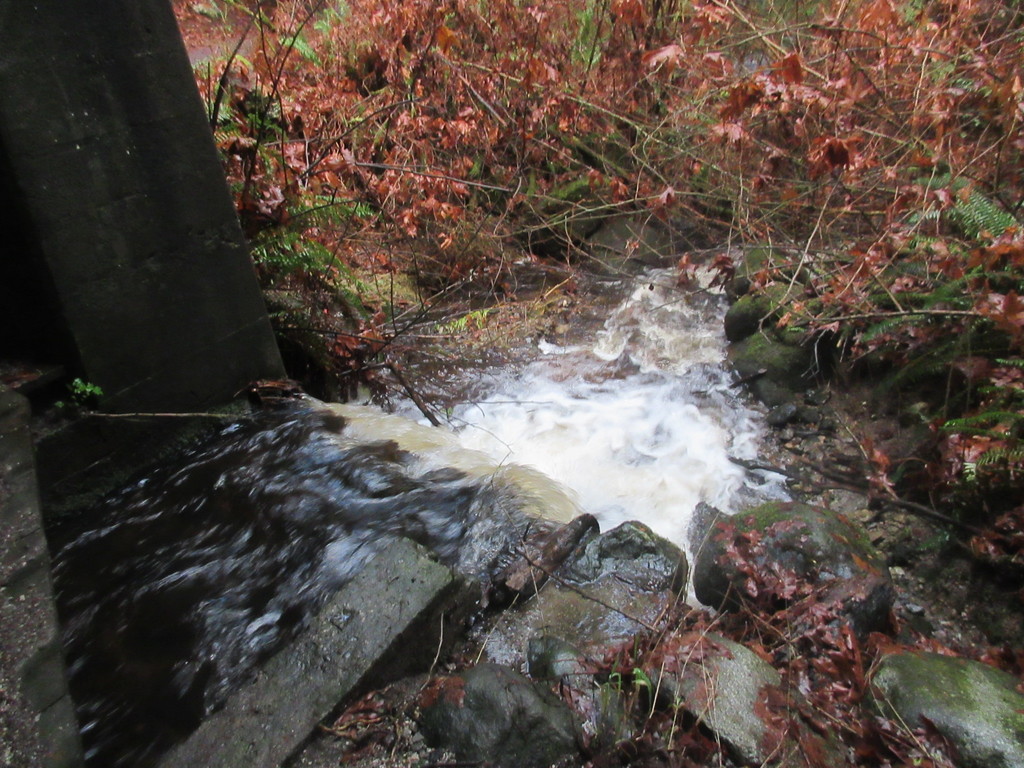 So, after the layer has frozen, frozen around the plants sticking up, it remains stuck to those plants, instead of following the lake level down, as it drains a centimetre per hour, or so. Never seen that one before, not even here.
2021 December 20: Found a Few More Decorations
2021 December 19: Snow(fall) Day in Vancouver
2021 December 17: Last Few Neighbourhood Decorations
2021 December 16: Larger Buildings Sometimes Decorate
2021 December 15: Tudor House Christmas
2021 December 14: Neighbourhood Winner!
2021 December 13: Neighbourhood Outdoor Christmas
2021 December 12: Neighbourhood Christmas
2021 December 11: Back to Early Fall
2021 December 10: Gardener Tree, Lost
2021 December 9: Melting Snowman
2021 December 8: Another Upside-Down
2021 December 6: ...Look a Lot Like Xmas!
2021 December 4: A Meadow Vole
2021 December 3: One Tree in the Sunlight
2021 November 30: The Soap Trail
2021 November 29: The Filter Gallery
2021 November 28: "Street Waves", New Monitor