Dora's Page: An often-daily photoblog to assure Connie's Mom that we are Not Dead Yet. ---Dora's Page looks best when your browser has a full widescreen size, with this headline on one line. (I hate tiny web-sized photos; these are big.)
September 6: Things that Aren't Flowers
This will not become a regular feature, but just for variety, the park certainly has a lot of life that isn't flowers. Let's take a look at the ugly sisters of the forest, with this bit of fungus growing on Ravine Trail at the base of a tree that was also covered in moss.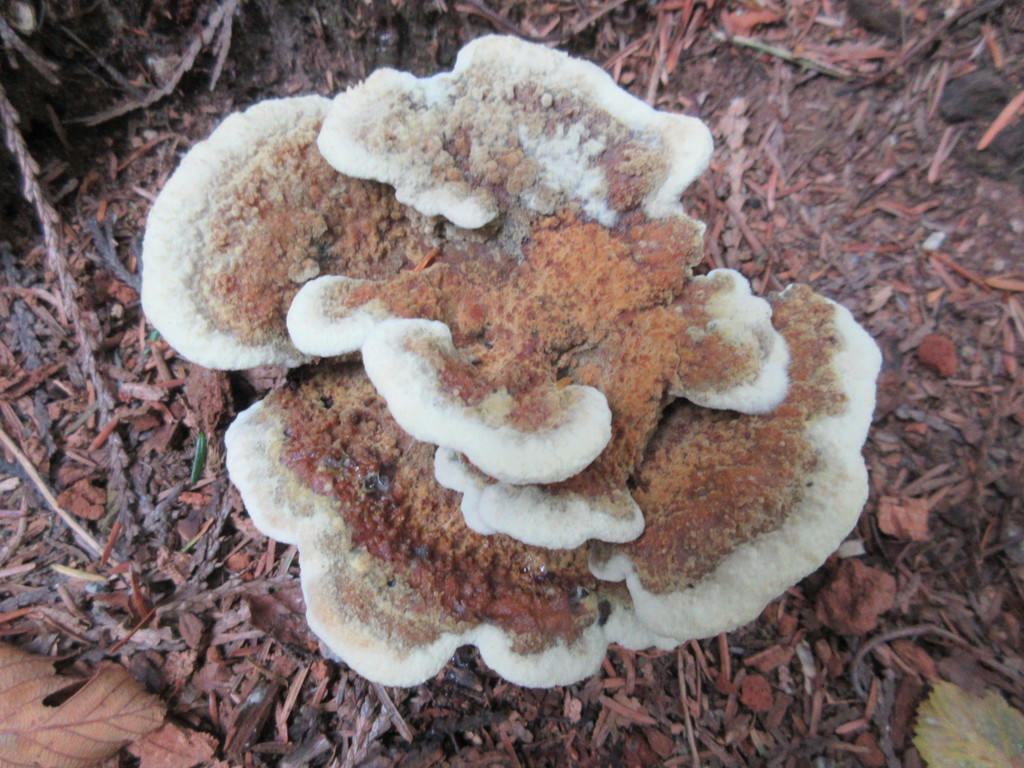 Then, down on the beach, the rocks are all covered in life, refreshed every tide with water and nutrients. There are barnacles, the little black shells, and seaweed, all in this one snap. There are acres of them.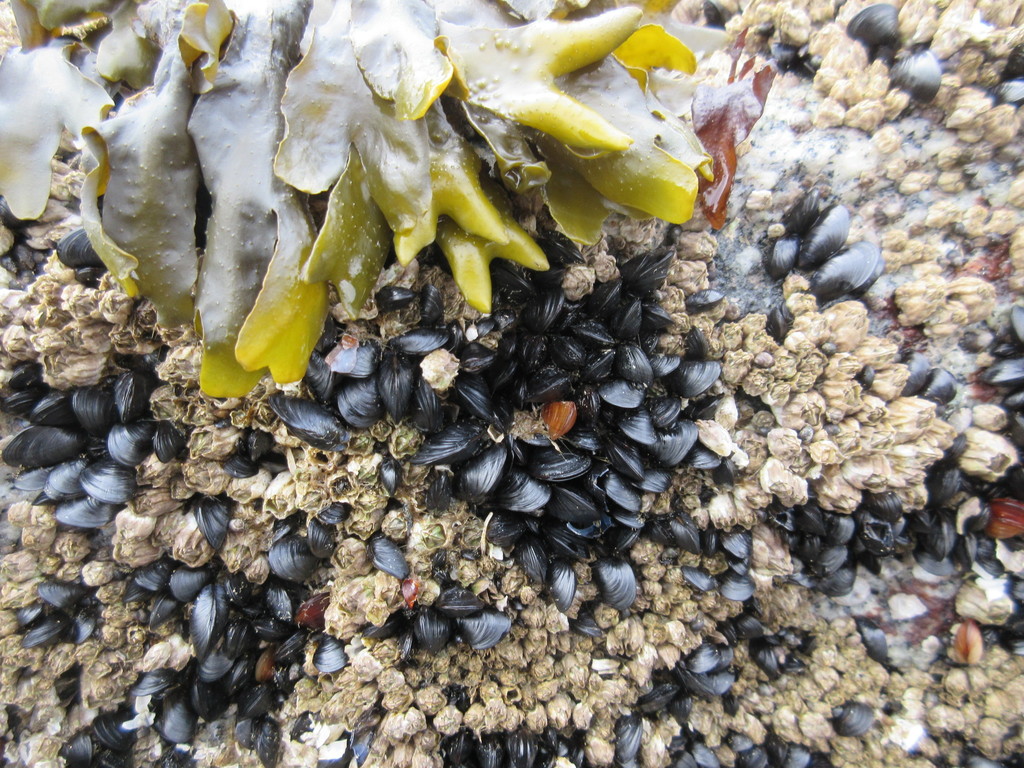 The number of pictures I take in a day is starting to plummet, though there are some new flowers just this week! I should be able to keep up two pictures a day on into the Fall.