Dora's Page: An often-daily photoblog to assure Connie's Mom that we are Not Dead Yet. ---Dora's Page looks best when your browser has a full widescreen size, with this headline on one line. (I hate tiny web-sized photos; these are big.)
September 12: Behind the Scenes at the Park
No flowers, today. What a day out there - smoke so thick I can hardly see across the lagoon. I'm going to indulge my love of infrastructure, looking under the hood, behind the scenes. Stanley Park is kept gorgeous by hundreds of hours of work and every day. This is near the park's equipment yard just north of the Rose Garden. It's the bins of manure, of "garden blend" (I'd say loam and manure mixed), and other growth media.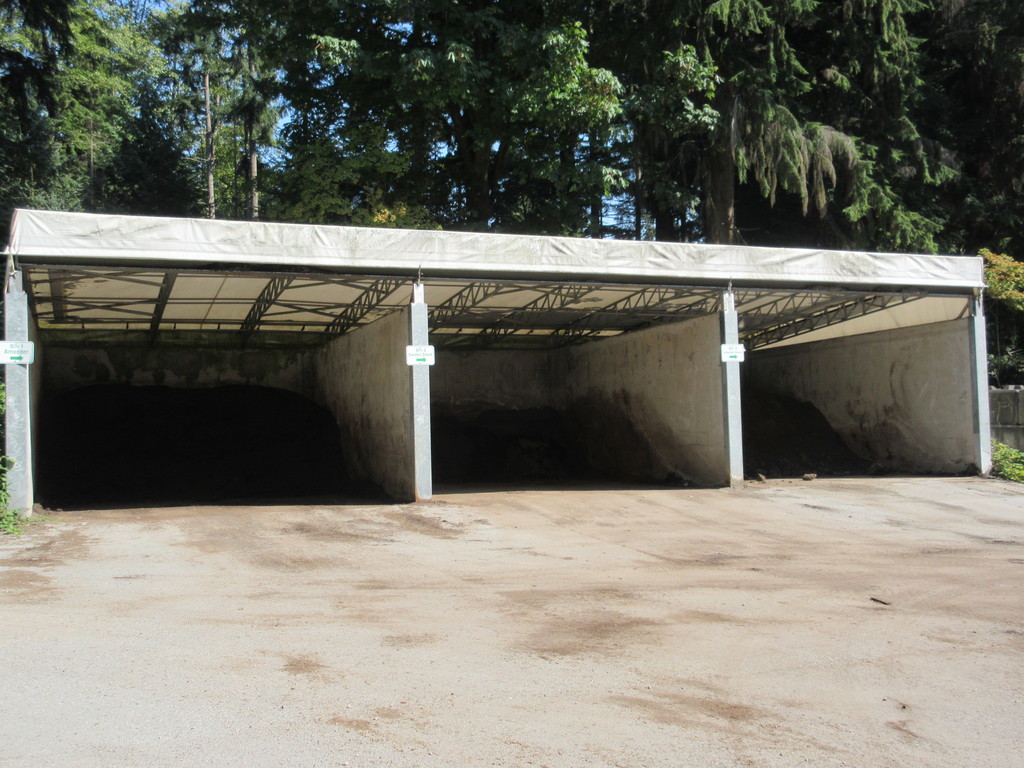 And these open-air storage bins across the way are for materials that don't mind the rain: gravel, and the waste that's scraped up when they dig out a tree, or whatever, and keep to use as backfill. It's a whole profession that we don't see much of, we just enjoy the results.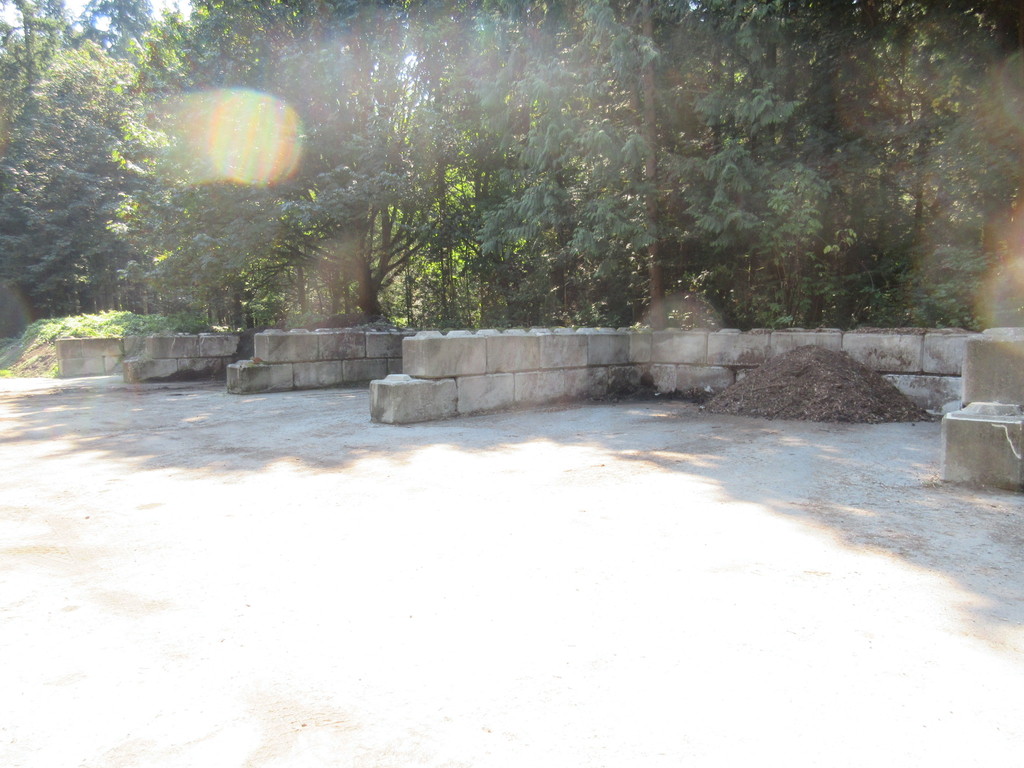 So that's a pretty humble couple of shots, today. It does look a bit depressing out there. Maybe the smoke can be used for some good photographs. We'll see tomorrow!