Dora's Page: An often-daily photoblog to assure Connie's Mom We're Still Here
Christmas Day: Paging Bing Crosby
I wasn't sure I'd even do this ritual this morning, but I've just got to show you, because the cliche' is very, very thick today. No snow yesterday, no snow last night (below), but we awakenend to as white a Christmas as Vancouver's ever had.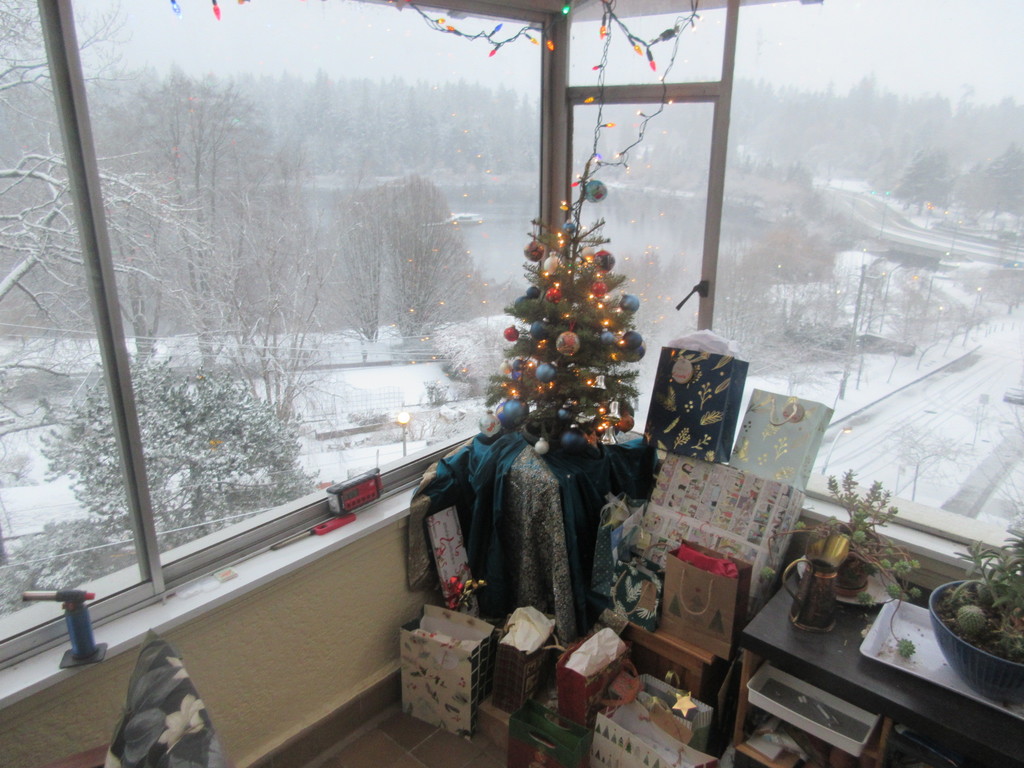 It's the same shot as I'd intended to use, from last night, showing all our lights, and their reflections, and the Lost Lagoon Christmas Tree in the background. So here's Christmas Eve: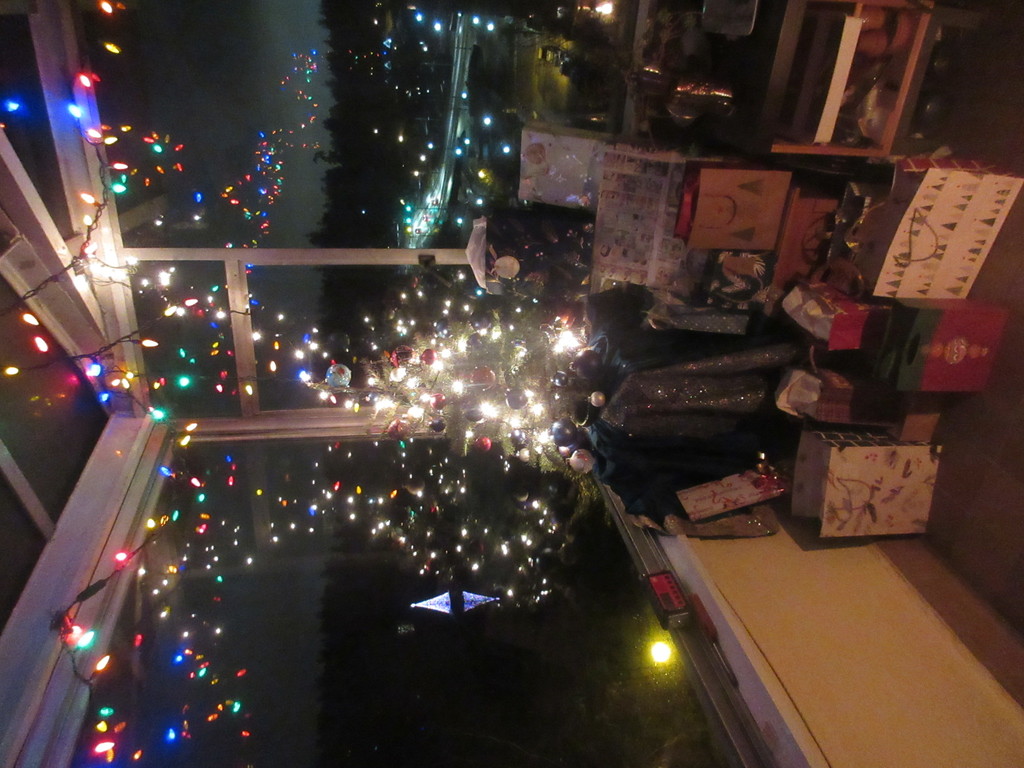 Merry Christmas, Dora and Jim. I'm so glad we made the call to avoid travel this year - not psychic, just sane caution proven wise! But me miss you dreadfully, and we'll call soon.
2021 December 24: Xmas Eve: Sunrise, Sunset
2021 December 22: The Long Sunset I
2021 December 21: Elevated Ice
2021 December 20: Found a Few More Decorations
2021 December 19: Snow(fall) Day in Vancouver
2021 December 17: Last Few Neighbourhood Decorations
2021 December 16: Larger Buildings Sometimes Decorate
2021 December 15: Tudor House Christmas
/home/roy/Desktop/brander.ca/dora/manhattanhenge-full-sun-mock-up_full_610.jpg2021 December 14: Neighbourhood Winner!
2021 December 13: Neighbourhood Outdoor Christmas
2021 December 12: Neighbourhood Christmas
2021 December 11: Back to Early Fall
2021 December 10: Gardener Tree, Lost
2021 December 9: Melting Snowman
2021 December 8: Another Upside-Down
2021 December 6: ...Look a Lot Like Xmas!
2021 December 4: A Meadow Vole
2021 December 3: One Tree in the Sunlight
2021 November 30: The Soap Trail
2021 November 29: The Filter Gallery
2021 November 28: "Street Waves", New Monitor