Dora's Page: An often-daily photoblog to assure Connie's Mom that we are Not Dead Yet. ---Dora's Page looks best when your browser has a full widescreen size, with this headline on one line. (I hate tiny web-sized photos; these are big.)
September 16: Not Looking At the Smoke
The smoke cleared a lot more last night, and we got an hour or so of steady rain; great hopes were raised, and we got up to - way more smoke. It's lifted a bit now, we're back to yesterday morning. Well, I'm going to look at older pictures. As recently as September 10th, the water park was still going strong. People are in now, because of the smoke, but the weekend will bring more rain and clearing, perhaps there'll be a last week for the water park next week.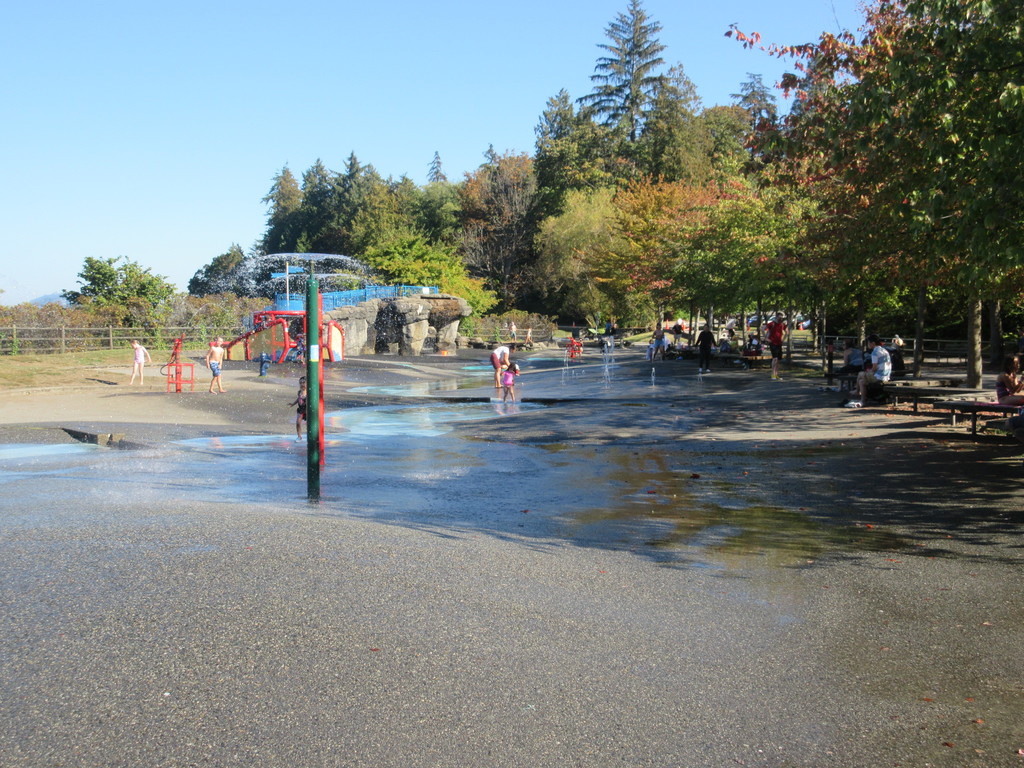 The Pumpjack Pub complained about having to close as early as ten PM; I dropped in to see how busy it was. It's busy for a pandemic, I guess. I snapped the picture to show how much pubs have had to change. Plexiglas sales are going strong, at least.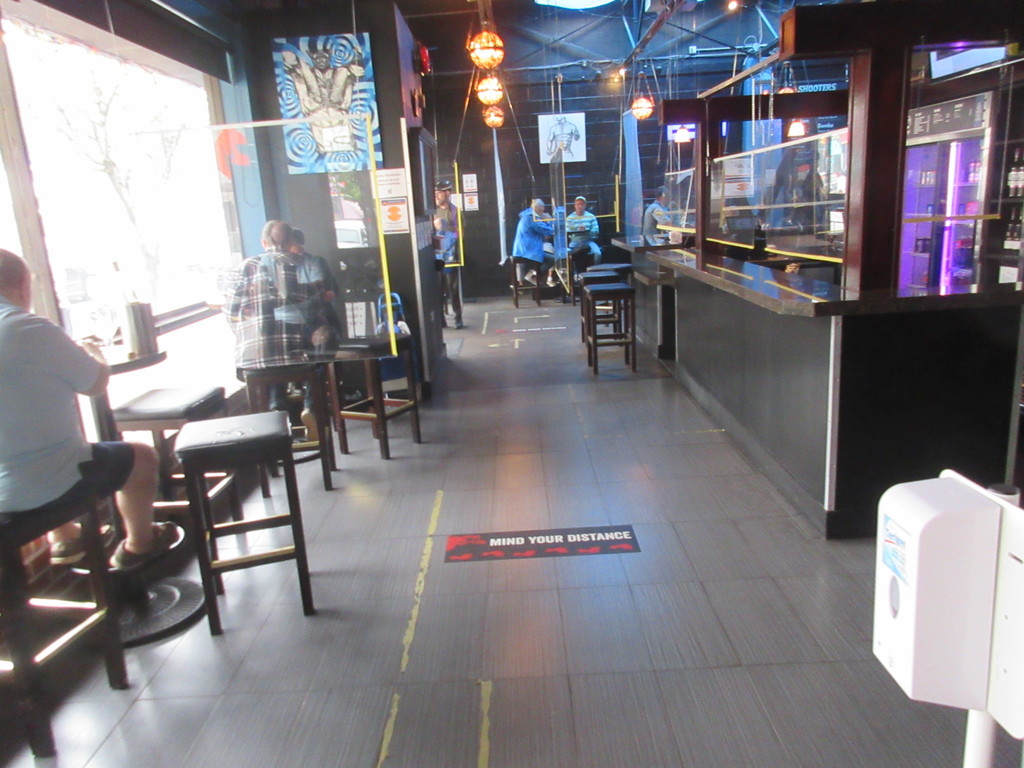 And I have no idea why I took this picture. Some sort of contrast between pretty and ugly, on one rosebush? More of the rose bushes are looking like this. You have to frame your pictures carefully to keep the dying blooms out of sight.