Dora's Page: An often-daily photoblog to assure Connie's Mom We're Still Here
January 3: Science Day! Hey Kids! How Much Water in an Icicle?
We have a lot of icicles here at the Dora's Page Science Centre, this week. They really brighten up a sunrise. But how much water is there in an icicle?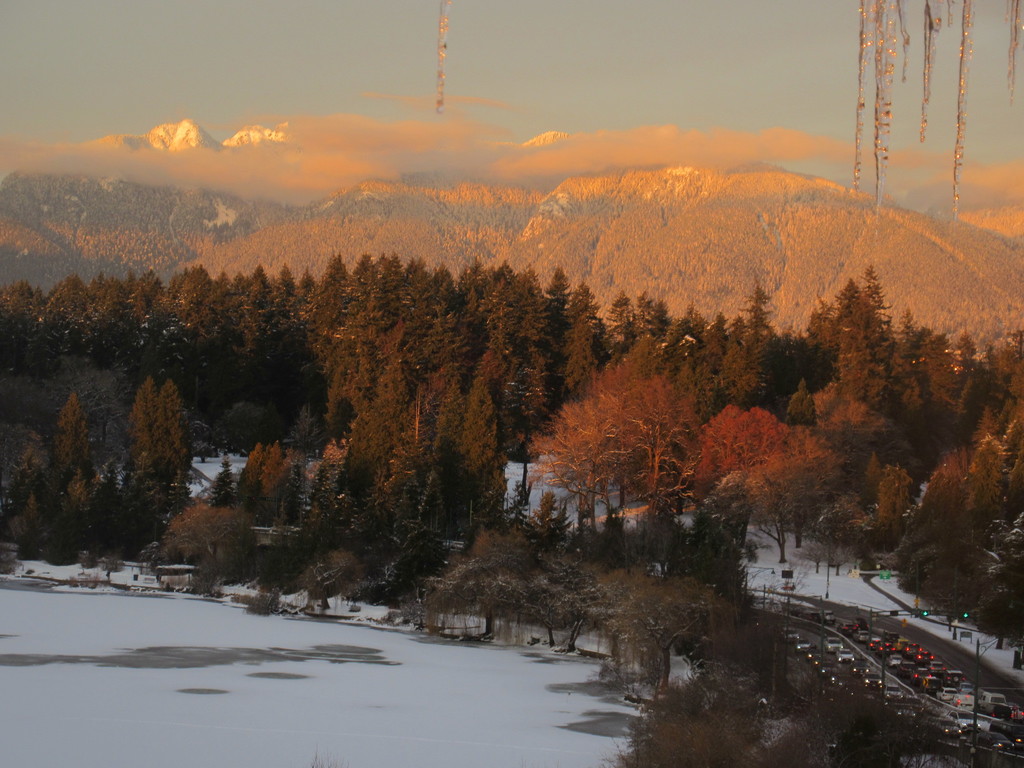 So, the other night, I broke off the biggest one, and put it in my cocoa glass on the counter. Then we went and watched TV.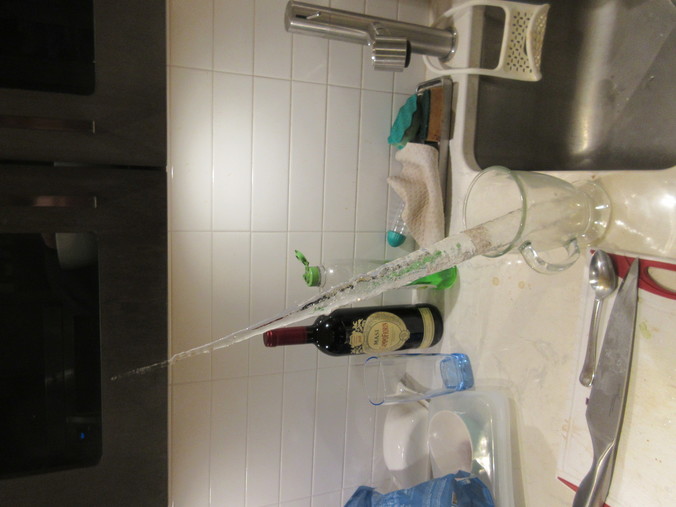 Every time there was an advertisement break, I'd come out for more tea or cocoa, and take a picture.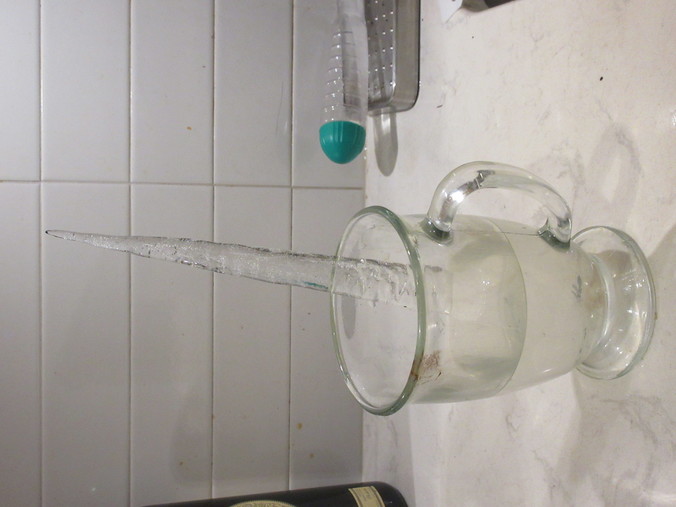 Notice, kids, it doesn't matter that the icicle is leaning way over. The melt-water runs down the side of the icicle every time, it doesn't drip. As the icicle gets shorter, the glass is filling up.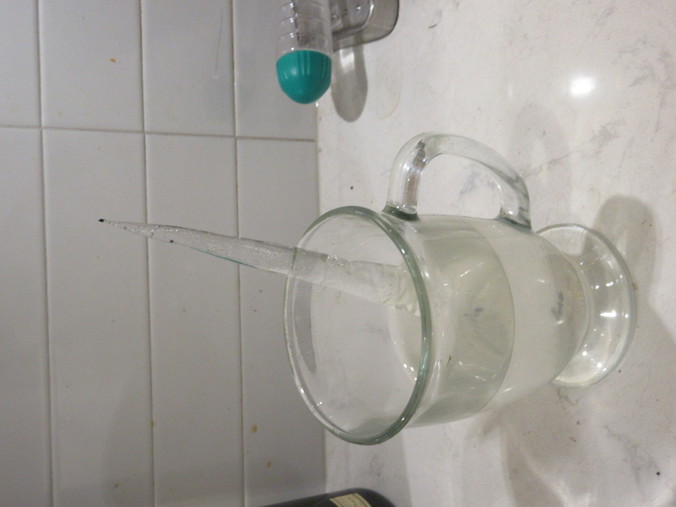 This was the last shot I got; then there was a long, exciting bit in the show, and the rest of the icicle melted.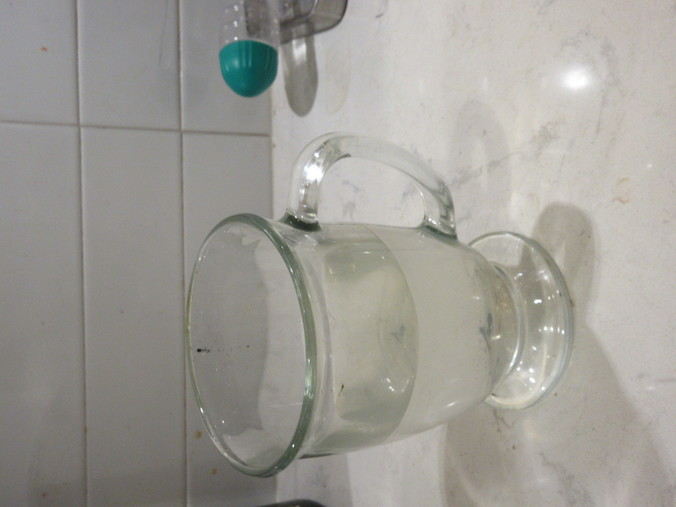 And how much water is in an icicle? These are big mugs, 10 oz, so the largest icicle I could reach is just over a half a cup, maybe 200 ml. Good to know! Might come in handy one day.

2022 January 2: Building Shadows
2021 December 31: Butchart Gardens AND The Long Sunset
2021 December 30: Interrupt Again With More Weather
2021 December 29: Butchart Gardens Light-Show I
2021 December 28: Weather Bulletin: Frozen Lagoon Snow
2021 December 27: Long Sunset IV
2021 December 26: Long Sunset III
2021 December 25: Xmas Day is white
2021 December 24: Xmas Eve: Sunrise, Sunset
2021 December 22: The Long Sunset I
2021 December 21: Elevated Ice
2021 December 20: Found a Few More Decorations
2021 December 19: Snow(fall) Day in Vancouver
2021 December 17: Last Few Neighbourhood Decorations
2021 December 16: Larger Buildings Sometimes Decorate
2021 December 15: Tudor House Christmas
/home/roy/Desktop/brander.ca/dora/manhattanhenge-full-sun-mock-up_full_610.jpg2021 December 14: Neighbourhood Winner!
2021 December 13: Neighbourhood Outdoor Christmas
2021 December 12: Neighbourhood Christmas
2021 December 11: Back to Early Fall
2021 December 10: Gardener Tree, Lost
2021 December 9: Melting Snowman
2021 December 8: Another Upside-Down
2021 December 6: ...Look a Lot Like Xmas!
2021 December 4: A Meadow Vole
2021 December 3: One Tree in the Sunlight
2021 November 30: The Soap Trail
2021 November 29: The Filter Gallery
2021 November 28: "Street Waves", New Monitor