Dora's Page: An often-daily photoblog to assure Connie's Mom that we are Not Dead Yet. ---Dora's Page looks best when your browser has a full widescreen size, with this headline on one line. (I hate tiny web-sized photos; these are big.)
September 20: Smoke and Mirrors
The Smoke has left us, mostly, so little left it seems clear after two weeks wrapped in cottonwool. But just the other day, I was taking these pictures. Almost nothing looks good in a smoke-haze, but the Lost Lagoon did get a little bit of very eerie, shrouded beauty when it fell completely calm and became a mirror.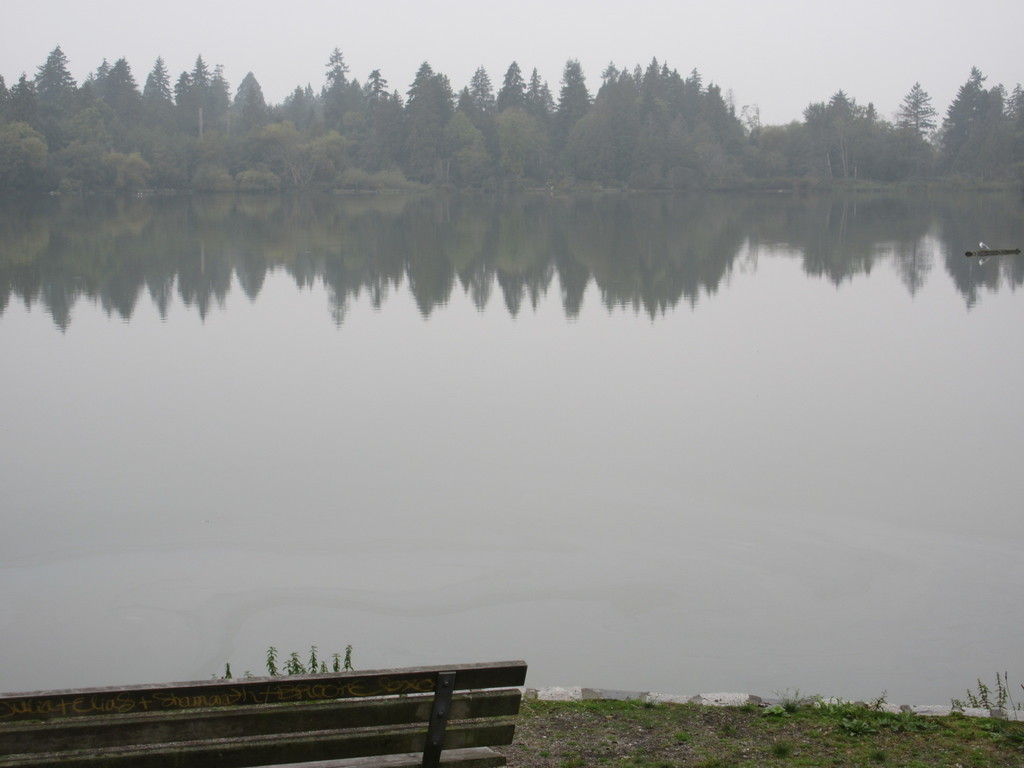 Notice the lack of birds, above, just the one seagull sitting on that log. The birds were much depressed and suppressed.
It was a lot less spooky looking over at the city, at least.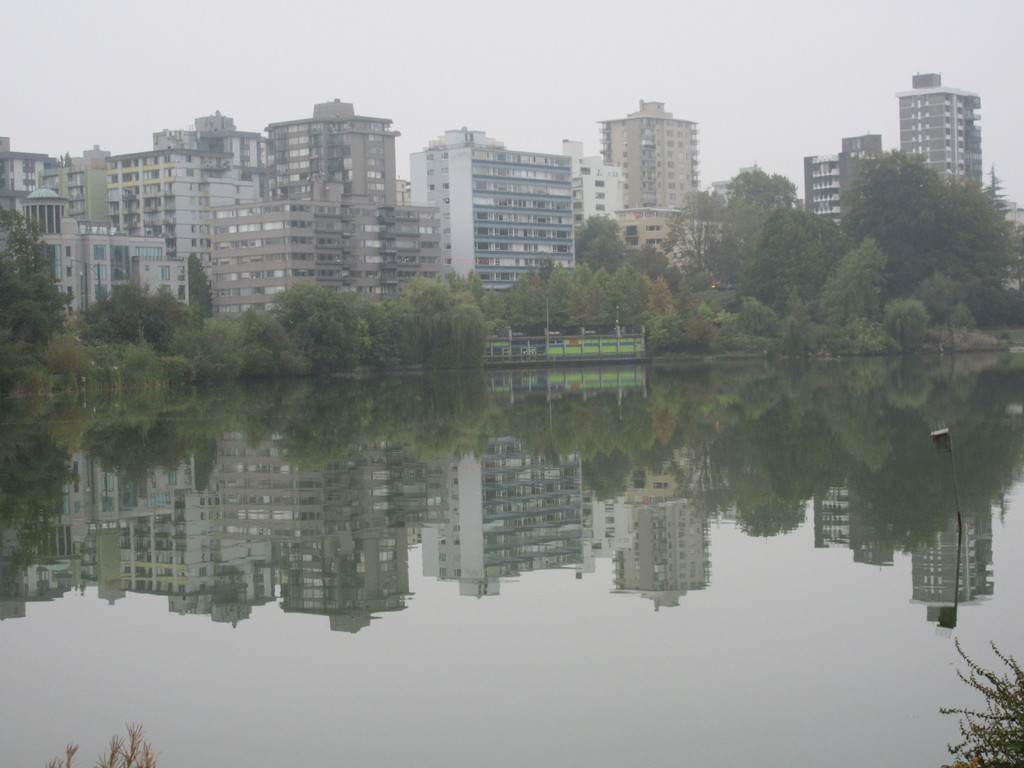 Not yet in a cheery mood, mad because it's a bad idea to go to Calgary now. The bright sky helps, though. Maybe some happier pictures tomorrow.