Dora's Page: An often-daily photoblog to assure Connie's Mom that we are Not Dead Yet. ---Dora's Page looks best when your browser has a full widescreen size, with this headline on one line. (I hate tiny web-sized photos; these are big.)
September 22: It's Fall
The first day of fall is September 22nd, this year. I actually took this first one three days ago, a run along the Coal Harbour seawall. The trees are just starting to turn, but you can't pretend not to see it anymore.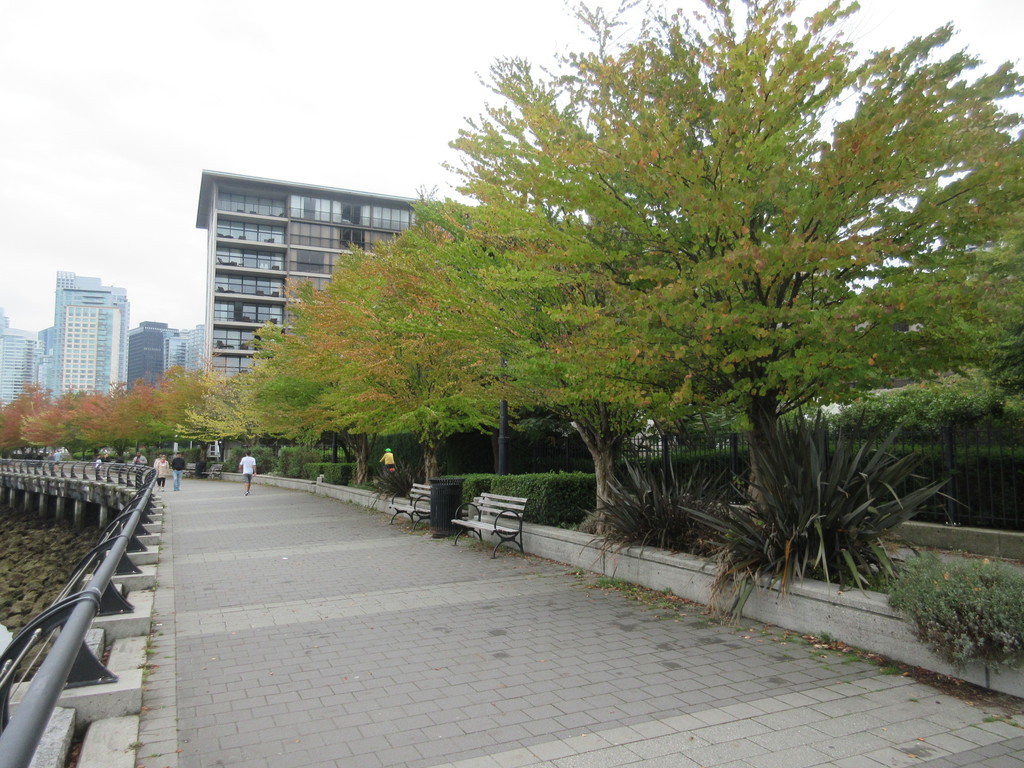 This shot is a two-fer. The red is just a few days old, fall is falling fast here, and its also a lovely shot of a tiny bit of wetland created a few paces from the humming traffic on Georgia street.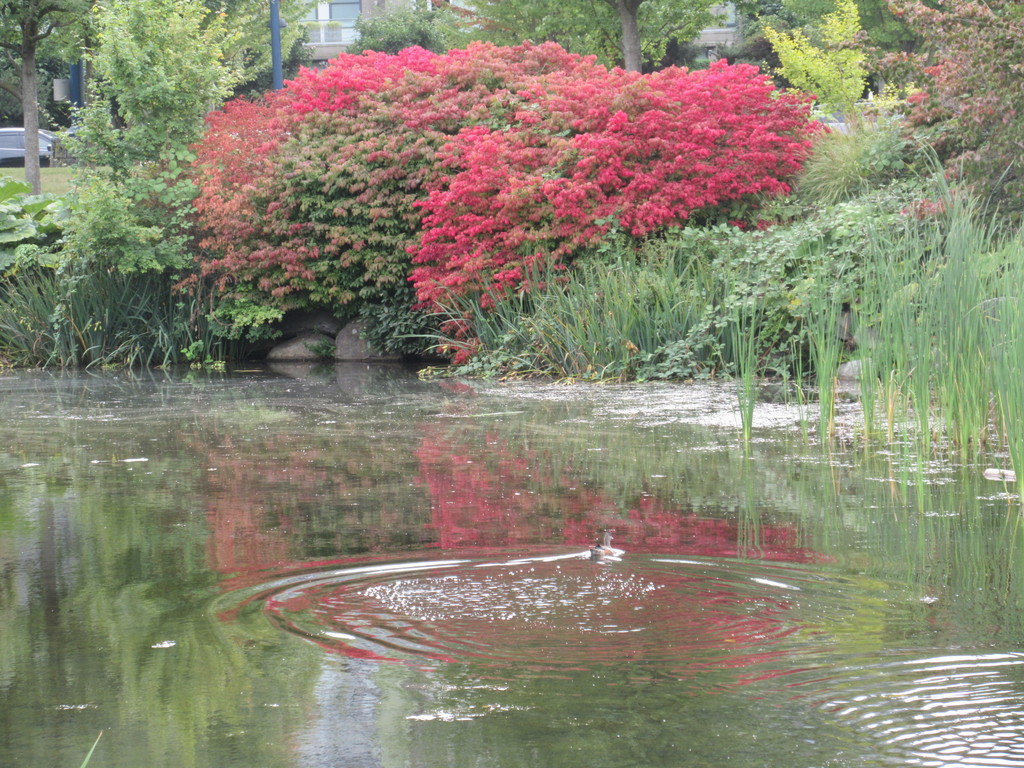 This is the water park, that I've taken so many pictures of, a few in the last week. You can just see the blue piping behind the trees; the whole thing is sheltered from the winds (and, alas, most of the view) by a screen of trees so that kids don't get chilled running around in the water.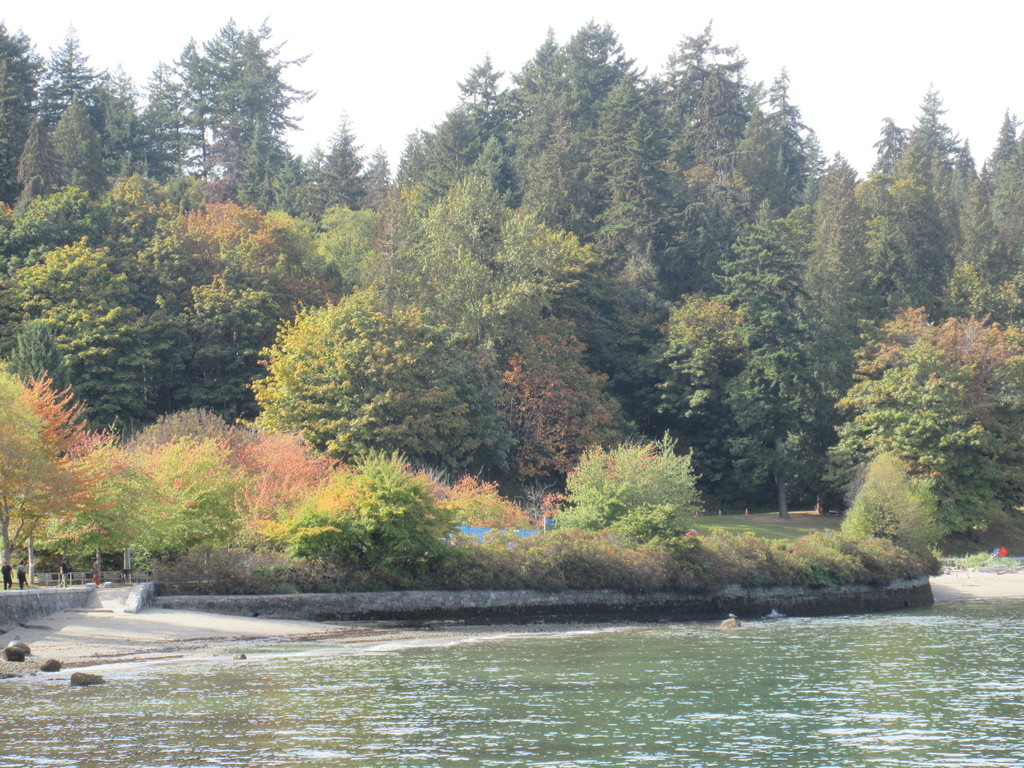 I'm coming back to that wetland by Georgia Street tomorrow, and a return visit to the Pavilion!
2020 September 21:Smokeless