Dora's Page: An often-daily photoblog to assure Connie's Mom that we are Not Dead Yet. ---Dora's Page looks best when your browser has a full widescreen size, with this headline on one line. (I hate tiny web-sized photos; these are big.)
September 24: Flowers in the Dark
I'll have at least one more of these. The Dark Days we recently had (and are having, though now it's heavy raincloud, mercifully, not the Smoke) provide ample opportunity for pictures that show the flower as a bright light against a dark background. In this case, it's leaves, and they provide their own dark background!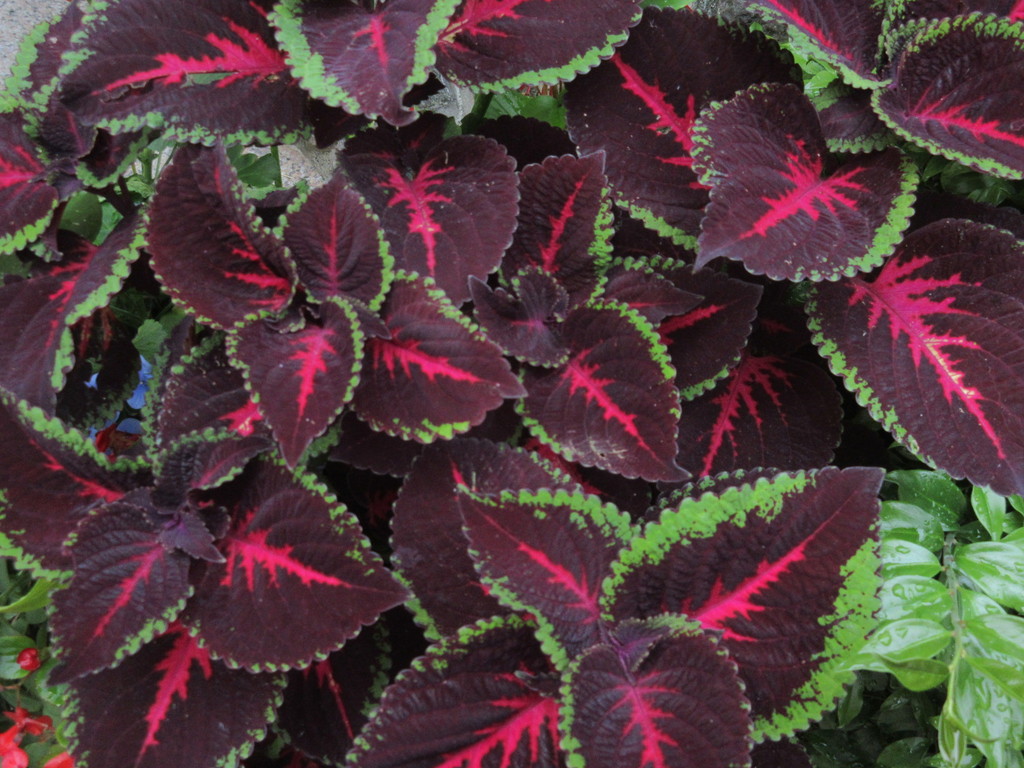 Back to the Rose Garden, where this shot of a rose isn't really blurred, so much, as the colour is so intense it's hard to make out the edges of the petals.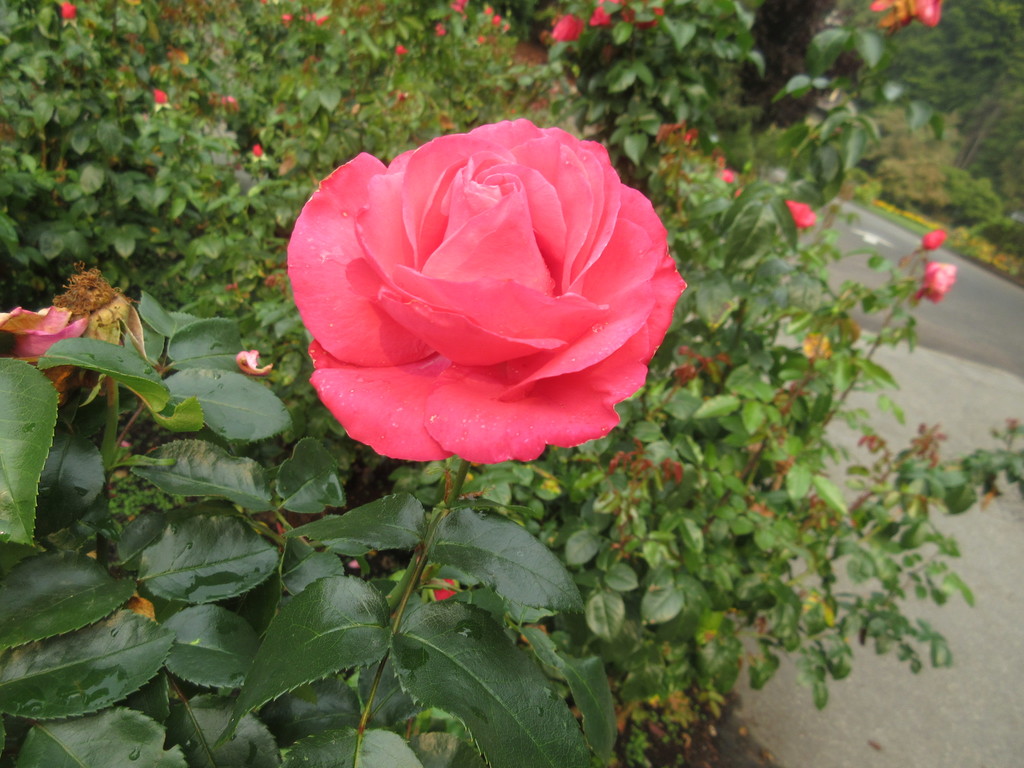 But the favourite I've been saving up for is this one. It's as if the flower is glowing from within.