Dora's Page: An often-daily photoblog to assure Connie's Mom that we are Not Dead Yet. ---Dora's Page looks best when your browser has a full widescreen size, with this headline on one line. (I hate tiny web-sized photos; these are big.)
September 27: Nature Keeps Surprising Me
That just applies to this first photo, I almost stumbled on, going past a tree at the entrance to the park. It's like a burr, but ten times the size of the ones I know! What furry animal's legs is this monster supposed to cling to, so that the tree can spread far and wide? It seems to be the big tree dropping them right on the path, and they're the size of golf balls.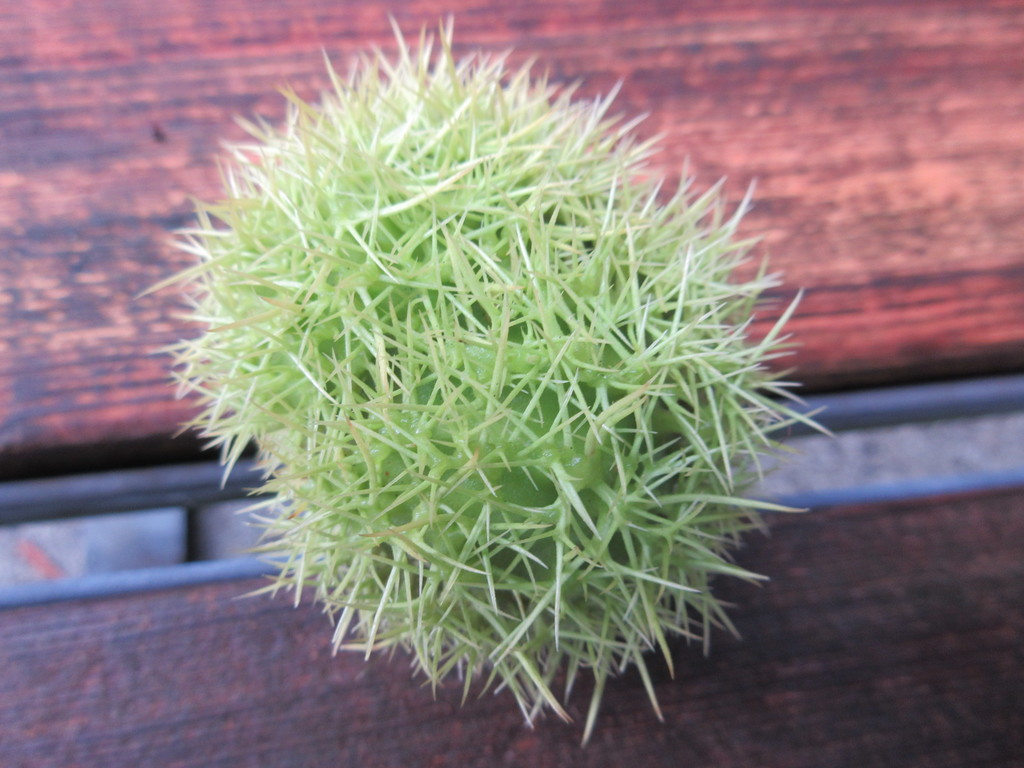 And this is just, if memory serves, a snapdragon, in the Community Garden. That little wonderland is fading fast now, but there are some bright lights in it.