Dora's Page: An often-daily photoblog to assure Connie's Mom that we are Not Dead Yet. ---Dora's Page looks best when your browser has a full widescreen size, with this headline on one line. (I hate tiny web-sized photos; these are big.)
September 28: More Deliberate Underexposure
I just keep trying things, when I can see that the colour is all drained out of my flower pictures by the glare of sunlight on them. My only control over the gbrightness is to point the little automatic up at the sky for a second, so it closes down the exposure, then snap. I get some interesting effects.
This one is overdone, but it's kind of cool, too, the roses looking like lamps glowing from within.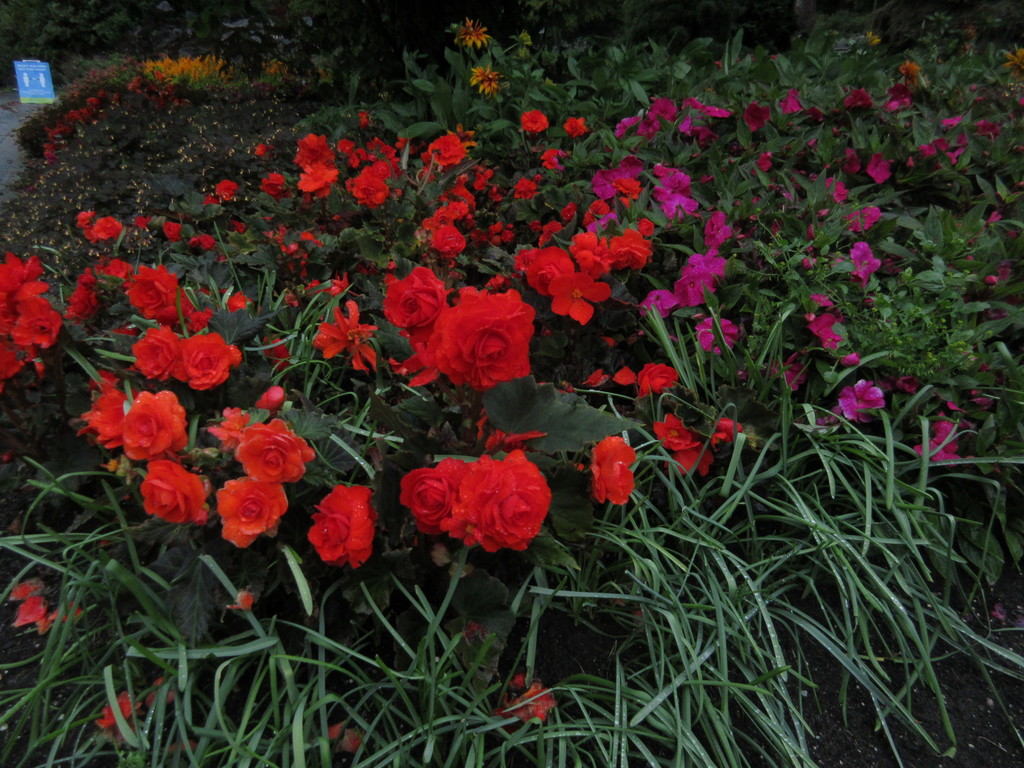 This one, I liked better. These plants look like a row of flames in a fireplace even in bright light. In this shot, it's a flowerbed on fire.