Dora's Page: An often-daily photoblog to assure Connie's Mom that we are Not Dead Yet. ---Dora's Page looks best when your browser has a full widescreen size, with this headline on one line. (I hate tiny web-sized photos; these are big.)
September 29: Trouble Focusing
Starting with not focusing on doing my blogs today, it's really late. Ah, well. We got some fun reading done with the kids home from school with Joanne and Rob, they're all awaiting a covid test, even though we're all sure it's just head colds.
Some oddities today, where I had interesting focus problems. This one is just kind of bad, but it's interesting: why did the camera decide the flowers way in the background should be the ones in focus?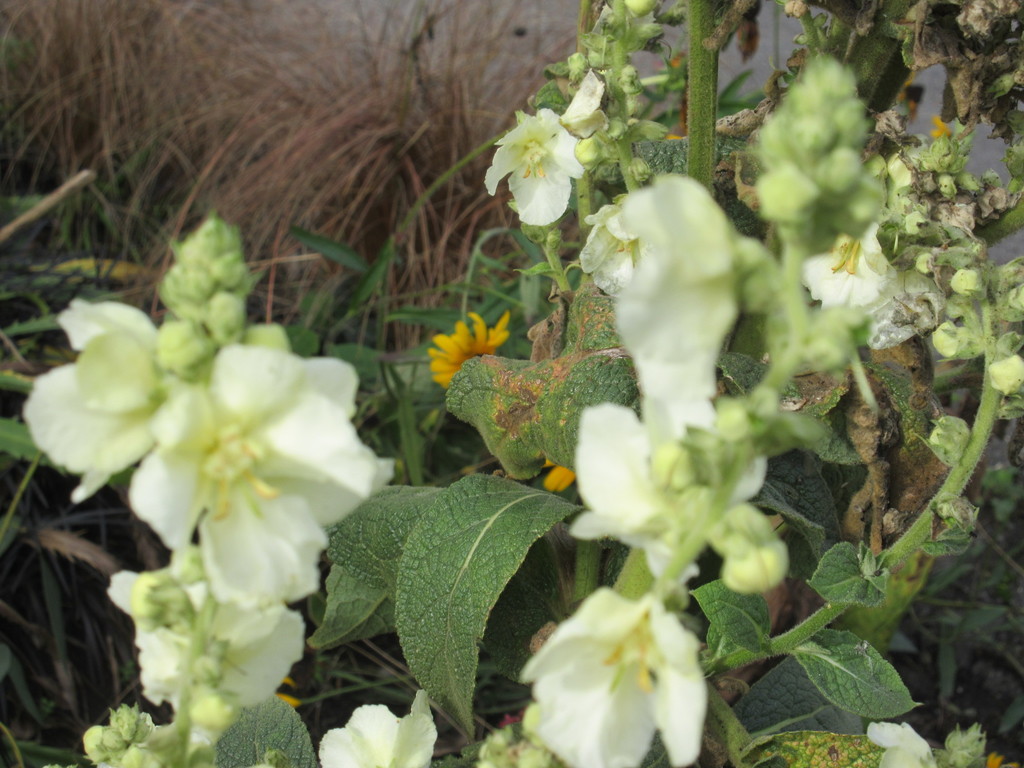 This one isn't because of the bee's position; I was a blink too slow to catch it before it flew away - it was starting to move, and that blurred it. Lovely flower, though, it's those mauve ones that have all popped up in the last week.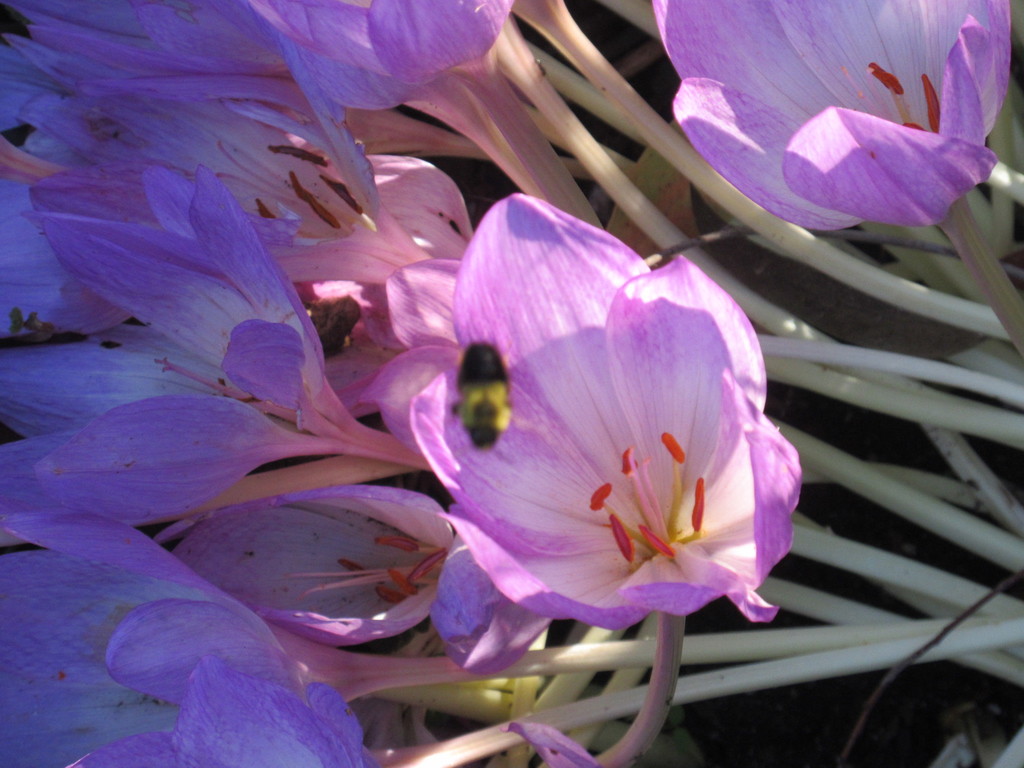 And this one is a clear shot, but shows how my normal "focus" is on nice things. This was left in the bit of park right below our house, under all those cherry blossom trees. Any park can be "needle park", especially in Vancouver...