Dora's Page: An often-daily photoblog to assure Connie's Mom that we are Not Dead Yet. ---Dora's Page looks best when your browser has a full widescreen size, with this headline on one line. (I hate tiny web-sized photos; these are big.)
October 2: Bright Spots in the Fall
Those pinkish-mauve flowers are into full bloom, and I'm sure it'll be brief, at this time of year. But for the next week, they're a very welcome sign of life as most flower beds, bed down for winter. Everthing else is fading.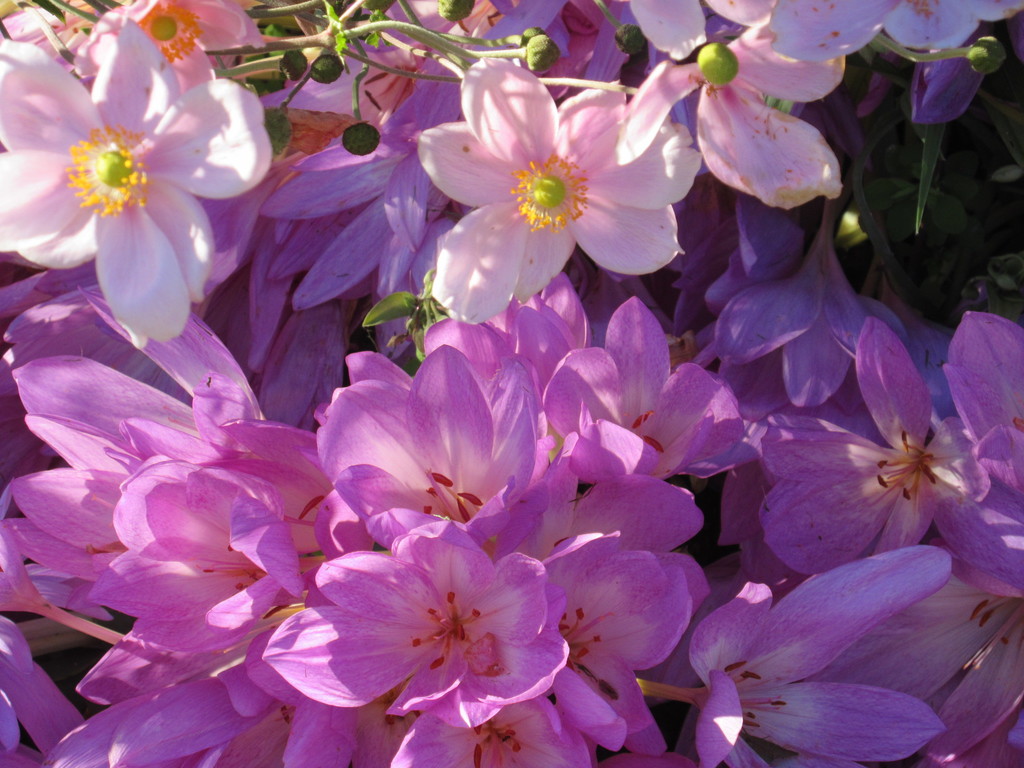 There's this other plant that just bloomed, too. I managed to catch them with the late afternoon light coming through them, lighting them up. This makes them look even more like they are hanging Xmas tree ornaments! They look a bit like bells, ready to ring.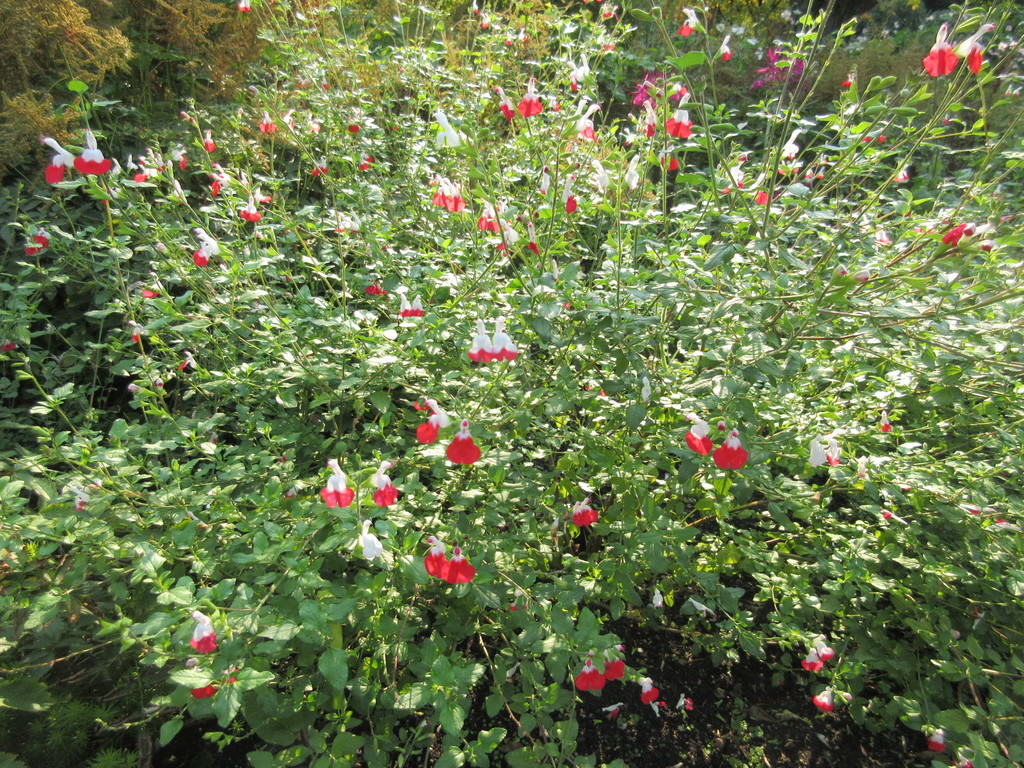 I could choose between the two shots of the pink-mauve blooms, so you get both.