Dora's Page: An often-daily photoblog to assure Connie's Mom that we are Not Dead Yet. ---Dora's Page looks best when your browser has a full widescreen size, with this headline on one line. (I hate tiny web-sized photos; these are big.)
October 5: Still Some Colour Left
The last roses are starting to go. The usual metaphor applied to roses is that you get beauty, at the cost of the thorns. But roses have another problem, too: they can be surpassingly beautiful on one bloom, but the one next to it, impossible to separate in the frame, is wilting like lettuce in the sun.
Well, at this point in the Fall, it's hard to be choosy. This is the last rose branch left in the Community Garden, and most of it is still very pleasing to look at.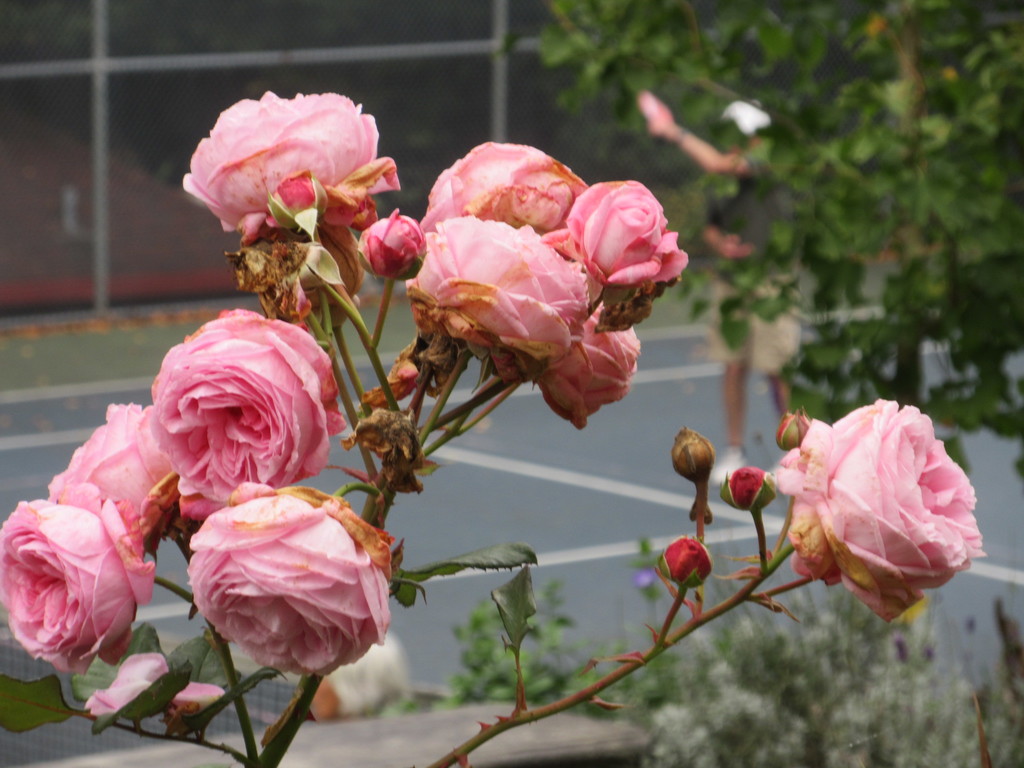 Some nice gardening on display by this little apartment building, so I framed the shot to give them full credit. Just a great mix of flower and fern!