Dora's Page: An often-daily photoblog to assure Connie's Mom that we are Not Dead Yet. ---Dora's Page looks best when your browser has a full widescreen size, with this headline on one line. (I hate tiny web-sized photos; these are big.)
October 6: My Flowers All Dyed
I filled the vase again yesterday, and on a whim, bought the silliest-looking bunch in the store: they're "Spraymums", dyed like a Laurentian Pencil Set of my youth. I just thought they were hilarious and fun. The news from the States was depressing, and I hadn't yet caught the very good news report about BC. Today, I'm cheered up, and these still look funny.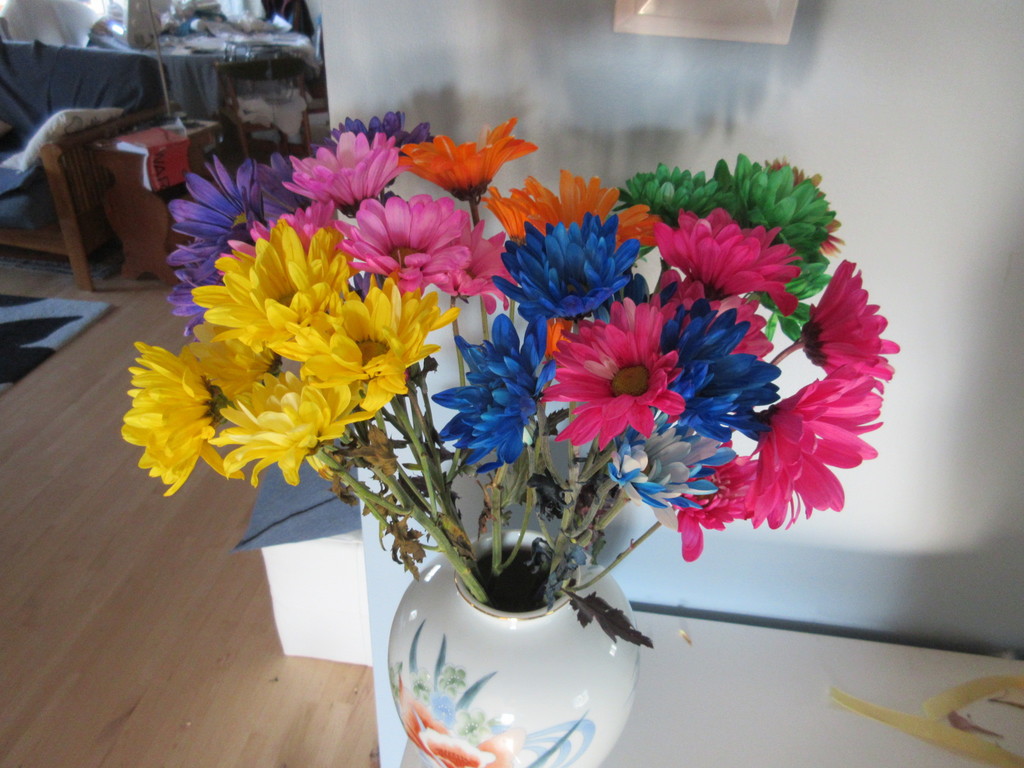 So far, it's just been parts of individual trees turning, not a whole tree gone to colour yet near us, but this walkway along the shore was starting to look very Fall, yesterday.