Dora's Page: An often-daily photoblog to assure Connie's Mom that we are Not Dead Yet. ---Dora's Page looks best when your browser has a full widescreen size, with this headline on one line. (I hate tiny web-sized photos; these are big.)
October 7: Fog
I thought the fog was heavy this morning: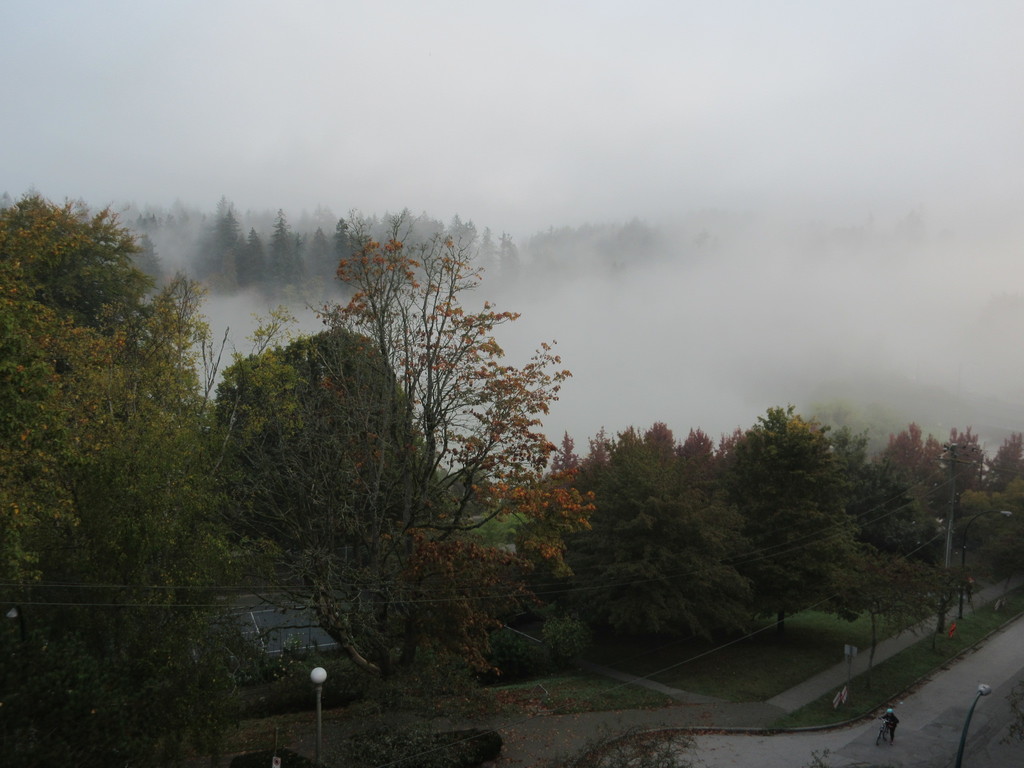 Then the real fog rolled in. This was the worst point, it's been trying to clear up: it'll get blue up top for a bit, but then more fog. It'll partially clear, then close up again. It's coming up on noon, and I guess it's a whole foggy morning.